I figured that there is never too much info on a resort nor too many pictures! Hopefully this helps someone in their resort decision.
Our stay was from May 11 to May 14 2010.
++++++++++++++++++
We decided to book some time for ourselves before our wedding "week" with our guests, and so we first stayed at the Dream Villamagna in Nuevo Vallarta before moving to Playa Fiesta (in Puerto Vallarta). Technically this was our honeymoon from our civil ceremony, or pre-honeymoon, depending on how you want to look at it!
The reviews for this hotel (eg., on Trip Advisor) are pretty accurate – it is still a new resort and so there isn't a ton of vegetation yet. There is a lot of concrete, but it is very clean. The pools are big, but we never used them! I did dip my feet in them and the temperature was nice and warm. The beach is long, so it's perfect for long walks. Again I didn't go in the ocean there but I've been to another resort on this beach and it's quite nice. There are vendors on the beach.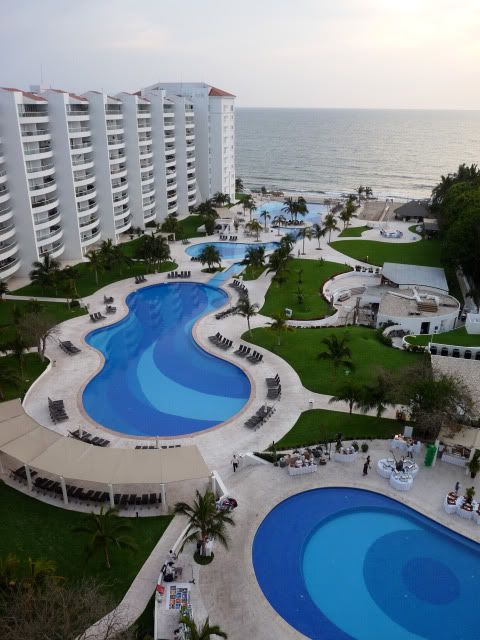 While we were there we saw 2 weddings – one really small one and 1 bigger one. The wedding site is right by the beach and it was extremely windy for wedding #2. Wedding #1 had fireworks and they were quite lovely! Both weddings were over quite early. The site might need a little TLC to make it feel your own though, if you're not the one to like basic packages.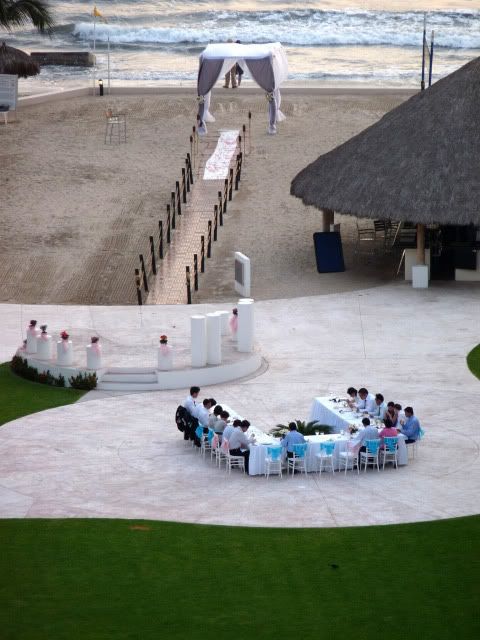 The rooms at the resort are fantastic; it's really the best part of the hotel. We had a junior suite with all of the upgrades (Preferred Club), as this was technically our honeymoon (our legal wedding was in February). The hotel did pay attention to the note that I had added to our reservation and our room was decorated with a congrats banner, flowers, and we had sparkly on ice and chocolate-covered strawberries in the room.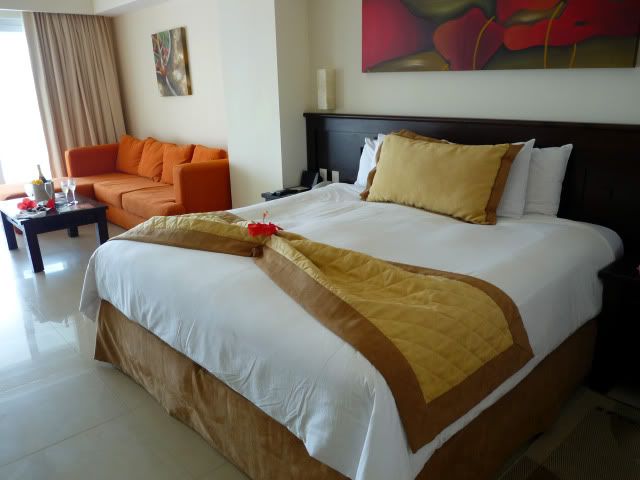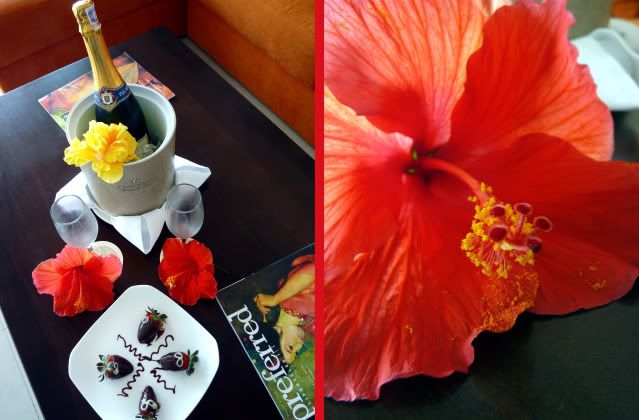 We spent a lot of time in the room enjoying the balcony, the hot tub and the room service. The shower is fantastic, lots of pressure.
The food at the resort also fit the reviews – it was hit and miss and just not as good as the food at the Dreams in Puerto Vallarta. The sushi bar had some good sushi and the Italian restaurant had good food (well, what I ordered was good and what DH ordered wasn't). I recommend the creamy mushroom pasta and the lamb at the Italian restaurant. The Mexican restaurant was ok, but the staff was super nice and made churros just for us since I mentioned that I love them. They gave us a whole basket full, there must have been two dozen of them! There was construction at the hotel and one of the restaurant and bar was closed. The drinks very very good throughout, the quesadillas and guacamole in the room service was very nice as well. The breakfast buffet was good.
One thing that we didn't like was that with our booking, we had $200 of resort credit, which they give you as though it was money. Turns out though that we couldn't use any of it, because there is a maximum to how much you can use in one given place. For example, DH wanted a massage (which was crazy expensive, over $100) and he could only apply $40 towards it. It seemed like a ploy to get people to spend more!
Overall, the resort is nice but it felt more like a hotel part of a condo complex. It was quiet and there were hardly any guests (which is nice), but it didn't feel special. Would I stay there again? Probably not.
Notes:
- This is also where I had my makeup and hair trial for Playa Fiesta. We had arranged in advance with the hotel that two people were coming to our room for a few hours - they said that it was no problem. On the day of though, they gave us a hard time and asked and kept the visitor's photo ID.
- We did a day trip to Sayulita from the Dreams. It's not easy to get there by bus, as the hotel isn't connected to the main road and all of the buses head towards town (unlike what the bellboy at the Dreams said). We took a taxi there for 200 pesos, but I think that we got lucky with that price. To get back we took the bus to the mall and took a cab from there (again, there are no buses that go into the hotel area, unless you go back into town).
- There are amazing sunsets!!!
- Watch for pods of dolphins that swim by every morning.