well, my invitations are just about ready to go out, so i thought i would share them with your lovely brides-to-be!
we are on a super tight budget, and pretty lax about a lot of the details, so we ended up going with Vistaprint for our invites.
for the most part we were really happy with them, but there are a few details that might turn a few people off!
this is the whole shebang - invite, matching envelope and one insert card (i have layed it out so you can the front and the back). the back of the invite has a design as well.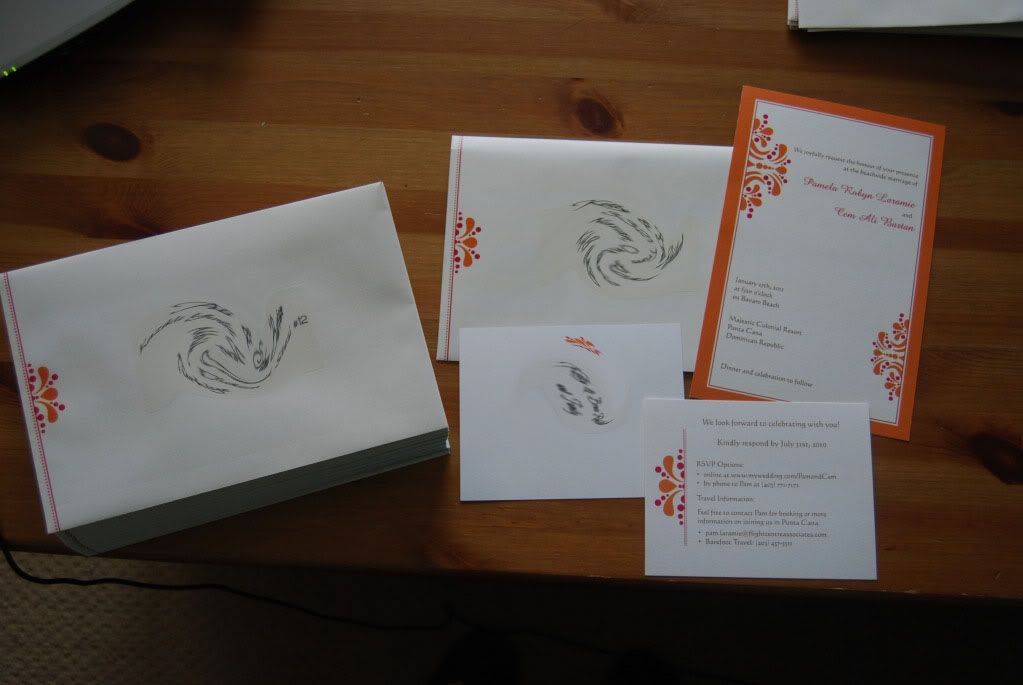 ..and a closeup
the sides of the invitations were a little fuzzy, like they had been cut in a huge stack (which i am sure they were) instead of individually. at first this bothered me, but really - in the grande scheme, it is fine!
you have a choice of what you want on the inside of your envelops, and FI thought it would be cute to put a little message with our names on the inside...it says pamlovescemlovespamlovescem etc etc etc...awww
in this pic you will also see one of the faults that bugs me. the envelopes are a cream colour, but you can see the area where the sticky bit sticks is still white. i think that looks a little cheap. but i realized in the end that this will be covered and less noticeable when the envelopes are stuck closed.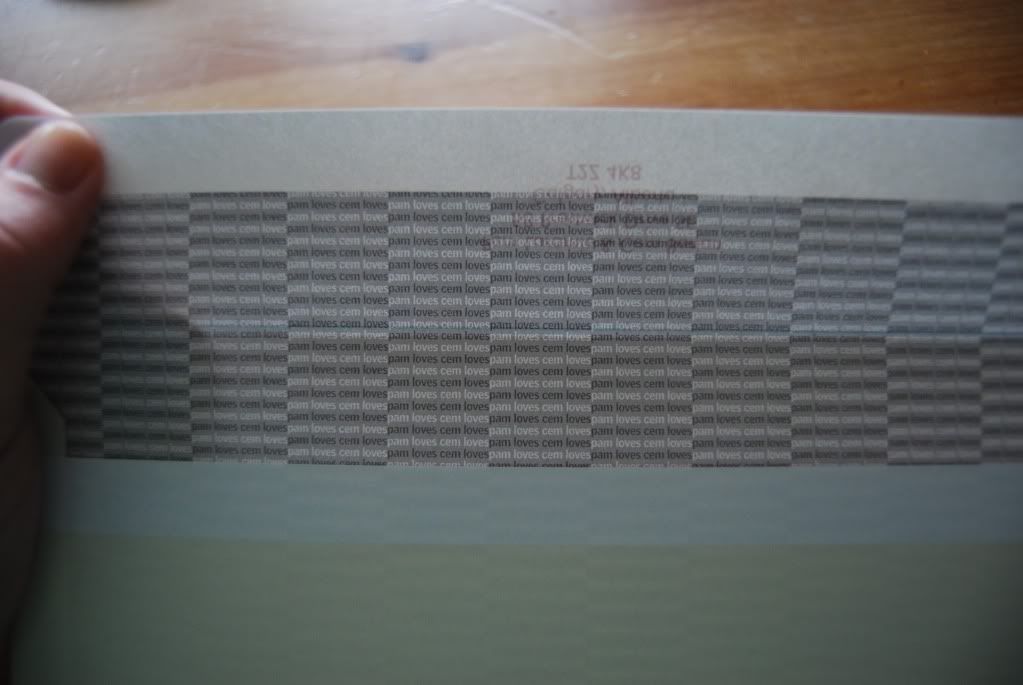 ...and finally, the one thing that bugs me the most: there is a blue line on the flap, and also of the bottom of the envelope. i don't know whether it was a printing reference or a fold reference, but i think it looks pretty bad. but again, i am over it. hehe.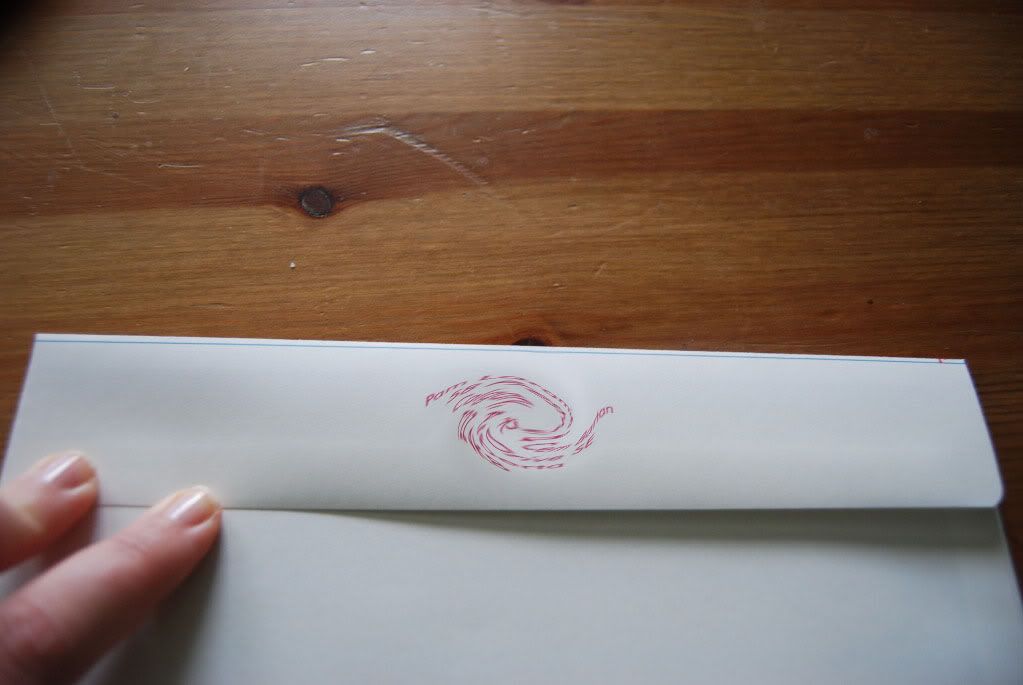 all in all, i am happy with the invites and the fact that i only had to spend $136 for 70 (including shippping)...i would recommend them to everyone who is easy about the little details!