I really need to get rid of some of my miscellaneous wedding stuff! I'll probably post more later, but this is a start...I wasn't planning to sell this, but I figured I might as well have someone else wear it rather than let it get yellow in my closet!
I purchased my gorgeous cathedral length veil at Bridal Gallery in Grand Rapids, custom ordered to go with my gown. The actual veil is cathedral length, and has a fingertip blusher. I had the cathedral part made detachable by velcro- very easy to handle. You can see the veil below in my sig, and here are a few pictures. The veil has a beautiful scalloped beaded edge through the whole thing.
It is in excellent condition...the veil was worn for my ceremony and pictures, then the cathedral part was detached for our first dance. I then removed the veil and wore a hair flower for the rest of the reception, so I had it on for about 5 hours total.
I paid $290 for this veil, I am asking $175 OBO, plus actual shipping costs.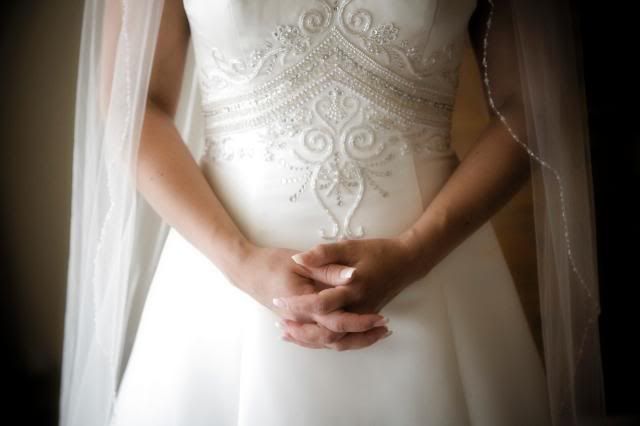 It's kinda hard to see in this pictures, but if you look, you can see the scalloped beaded edge extending past the train of my dress.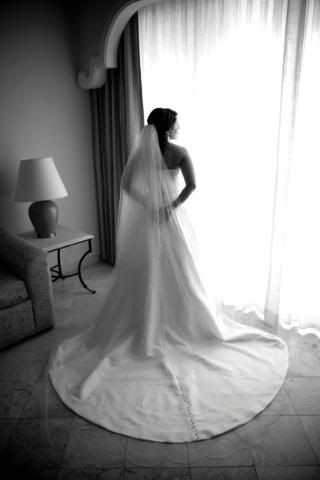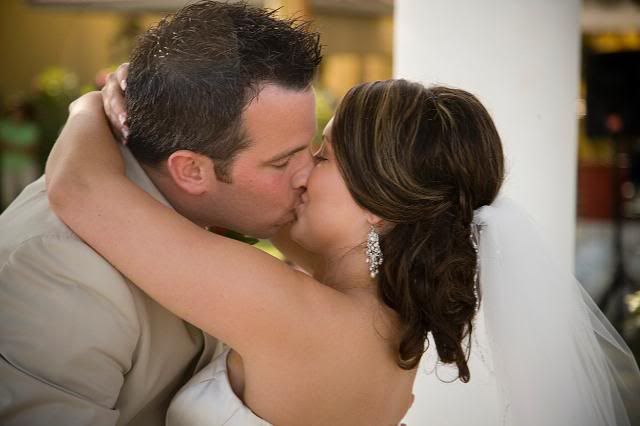 If you have any questions, or if there is a specific picture you'd like to see of the veil (like not on me!) let me know and I'll try to get it for you.