Raffia fans with Ceremony program
DYI Project! My mom, sister and SIL helped me to wrap the handles with the ribbons and assemble the programs. I designed the program.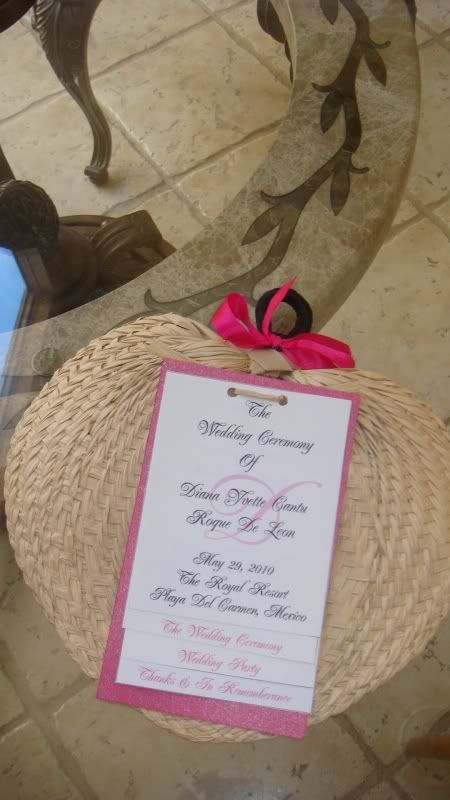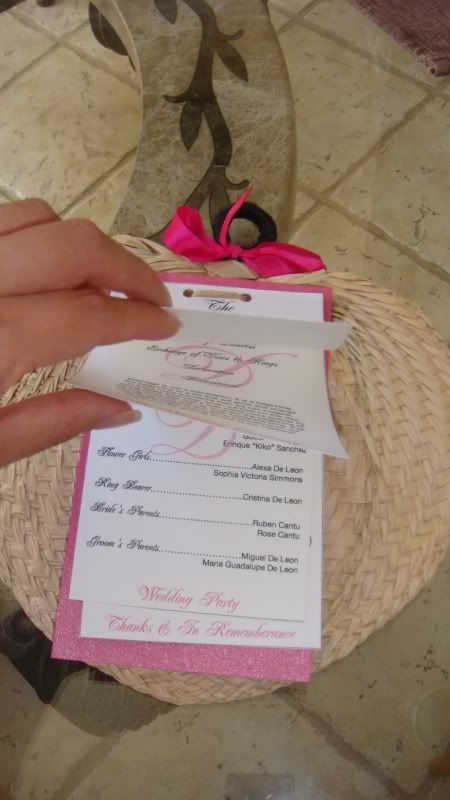 In order…I can't find the In Rememberance file. Boo.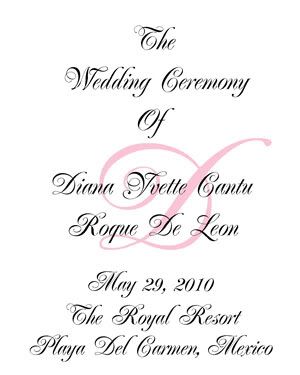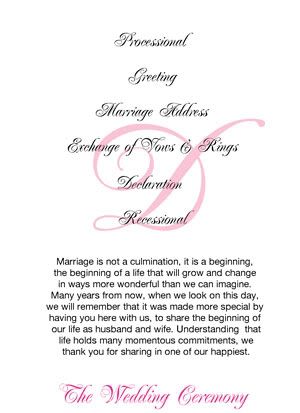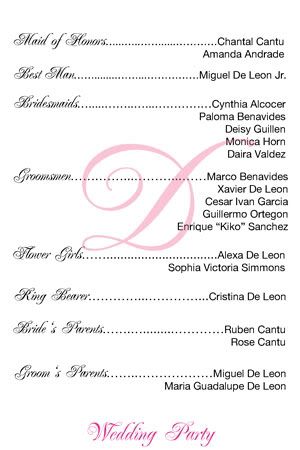 Favors
To our surprise, FI has a cousin that lives in Playa Del Carmen and she offered to get us personalized mini tequilas and Mexican candies bags.
Personalized mini tequila bottles (for male guests)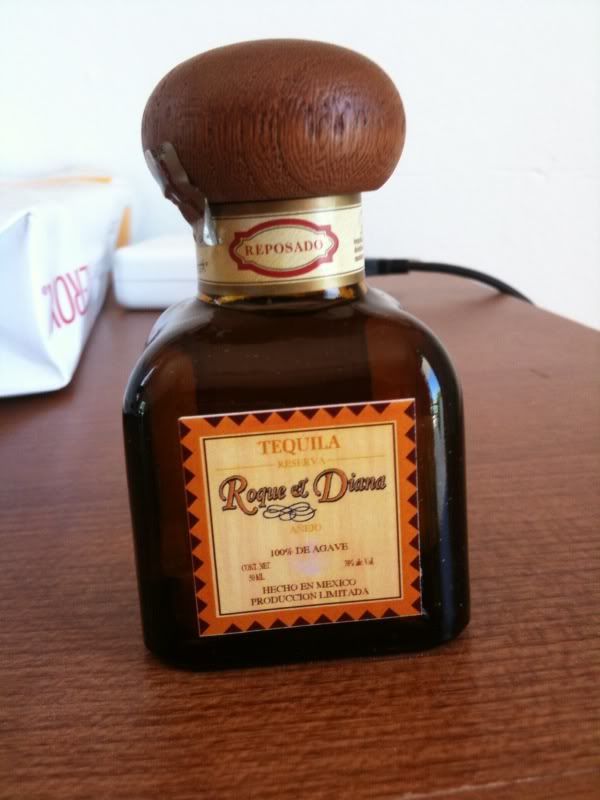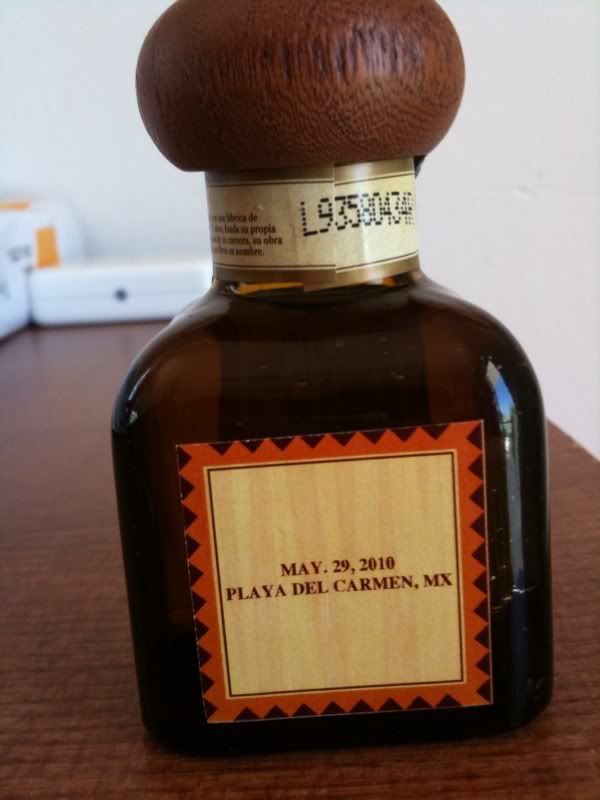 Pashmina (for female guests) (Of course there are more pashminas)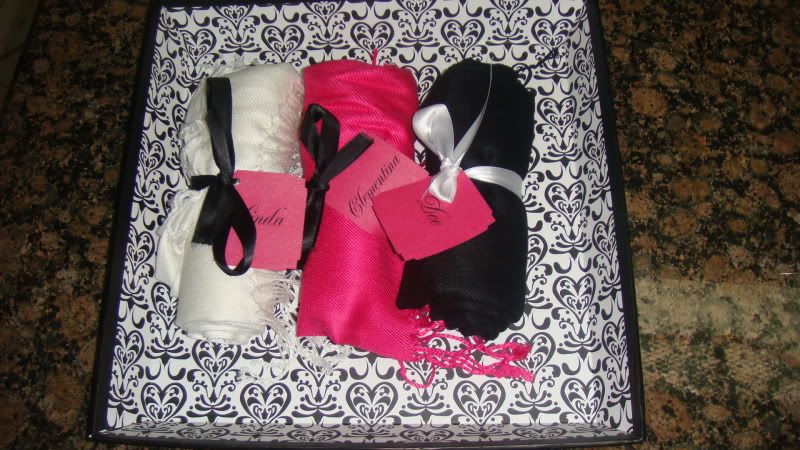 Mexican candies (For children) (No pictures)
Music
We struggled with the music part. There were so many songs out there. Poor FI, he had to listen to so many songs. Thought this might help you out.
Wedding party entrance – I Got a Feeling by Black Eyed Peas
Bride & Groom Arrival – Beautiful Day by U2
First Dance – I knew I loved you by Savage Garden
Father & Daughter Dance – De Nina a Mujer by Julio Iglesias
Mother & Son Dance – Te Amo Mama by Marco Antonio Solis
Cake Cutting – Pour Some Sugar on Me by Def Leppard
Garter Removal – Oh Yeah by Yello
Garter Removal – Another One Bites The Dust by Queen
Bouquet Toss – Single Ladies by Beyonce
Last Dance –Shut it Down by Pitbull
I'm still undecided on the ceremony music.

Thank You Card
I created the cards for the bridal shower gifts.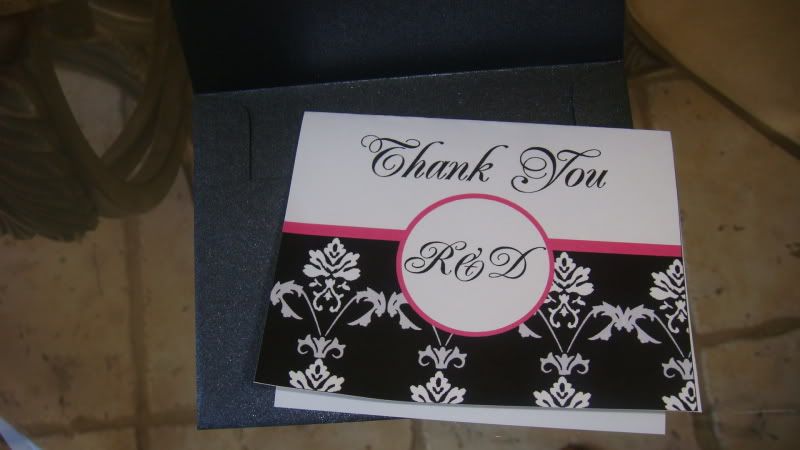 I just discovered that I can't find most of my DYI projects that I did in photoshop and I am too tired to look through my files! I was going to post the designs. I will post them when I find them.
That's all, folks! I know I kinda went overboard with details but that's how I am. Hope you enjoy my planning thread! This took forever lol.