Hi Everyone!
Trying to clear out the rest of our wedding leftovers before we move into our new home
Please contact me for shipping prices. All items are brand new.
1)
Set of SIX 14" beach balls: three pirate themed, three pastel rainbow
. $6/all
2)
Set of THREE bright hibiscus beach bags: two orange, one pink-- perfect for teenage OOT bags or bridesmaid gift bags
$3/all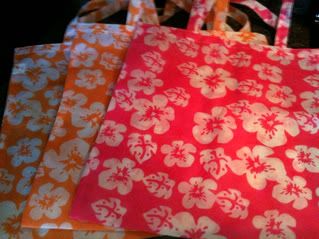 3)
Set of THREE mesh beach backpacks: two pink, one purple-- ideal for kiddie OOT bags
$3/all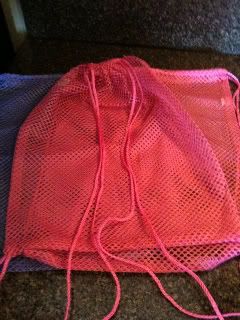 4)
Set of FOUR satin jewelry pouches: one each of green, yellow, orange, red-- great for bridesmaid, MIL or MOB gifts
$8/all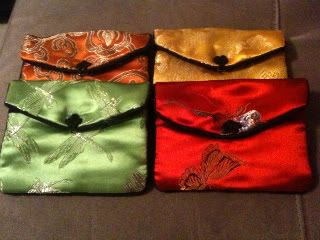 5)
The Everything Wedding checklist-- this book was a such a HUGE help when packing!!!! No mark ups, book is just like new.
$5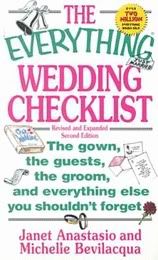 6)
Fashion Emergency kit-- got this at my bridal shower and couldn't believe when I forgot it at home :-( This adorable kit comes with glamour tape, hand/face wipes, blister protectors (plasters), sewing kit, hair elastics, nail file, paper soap, -- all in a super cute pink case!! Never opened, this little kit is perfect for any DW bride. $7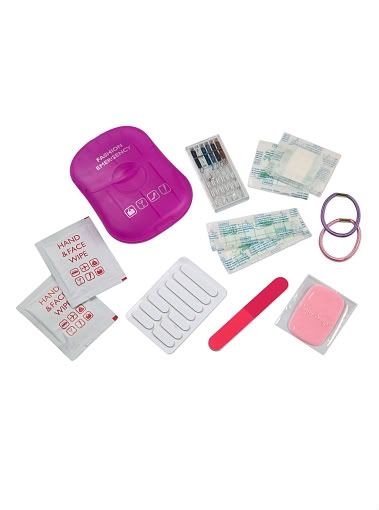 6)
TWO cute beach fimo flower bead bracelets (we used these as gifts in the OOT bags for girls ages 8-16 and they were a huge hit!)
$4/pair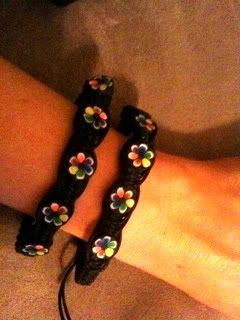 7)
One Jamaican rasta beaded necklace in green/yellow/black
$2
Four packages (10 in each) red/yellow tropical hibiscus-type flower coasters. From the Isabelle Party collection at Target. Could also be used as bag tag-- or use a clear sticker on the back and they could be a fun welcome note for your guests bags. Lots of different uses!
$4/all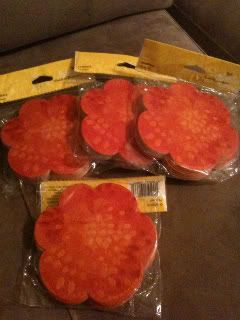 THANKS FOR LOOKING :-) PM FOR SHIPPING PRICES OR IF YOU ARE INTERESTED!