Hi ladies,
Ok, so ... I JUST bought these tonight and I have been convinced that I don't need them. I basically bought them to eliminate the belly button outline I see in my dress. I have since been told (by the wonderful SB ladies!!!!!!) that there are other, much cheaper methods to get rid of this unsightly look.
I truly am the most indecisive person ever, so I really don't know why I bought these so impulsively.
They are the Slim Cognito Midthigh Bodyshaper, size Small and the colour is nude.
I purchased them for $126 and change (Cdn $) and I'd like to get back as much of that as possible. Make me an offer - I will cover shipping!
Here is a pic from the website: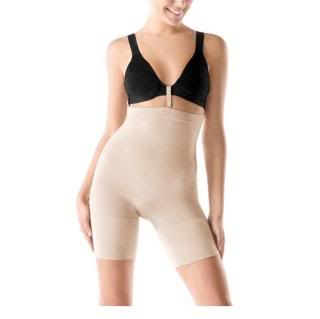 These are brand "SPANX"ing new and have never been tried on.