Here's a preview of the At-Home Reception on the Chesapeake Bay in Pasadena, Maryland (on Sat., August 14th) planning I have been doing so far (a full planning thread will be coming for that closer to the date):
Here is the dress I will be having shorted to just below the first group of ribbons at the knee to wear at the AHR:
Our venue is the Bay Ballroom at Kurtz's Beach -- I wanted something near a large body of water, so the guests can feel like they're having a mini-getaway (please excuse the rainy day the pics were taken):
View of behind the head table: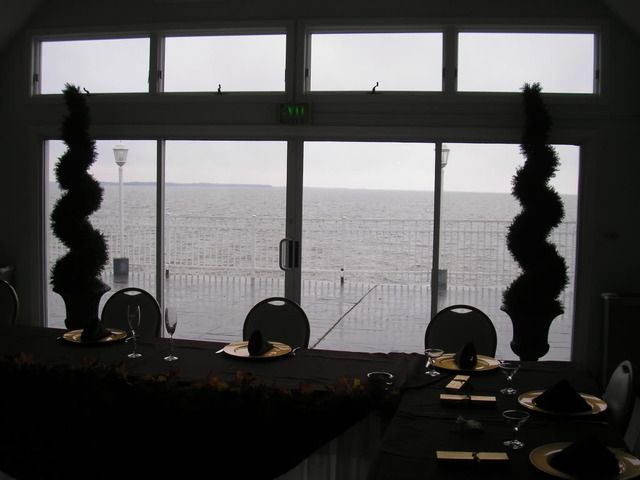 The high-ceiling, octagonal shaped ballroom:
The buffet service area:
The view of the Chesapeake Bay from the patio -- a horizon filled with water!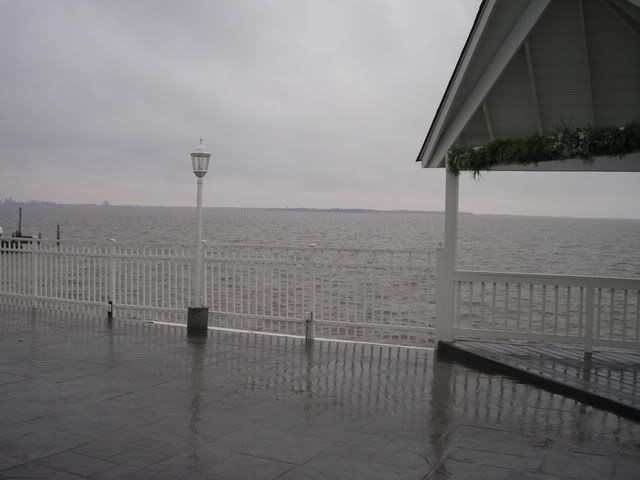 Here is the cake I will be having, made by Fiona's Cakes and Pastries in Maryland: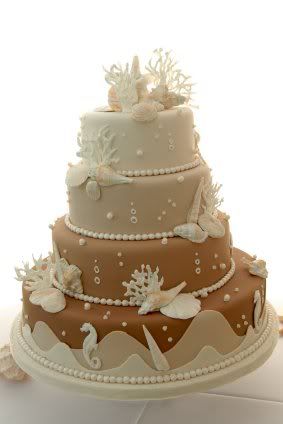 * (2) tiers will be Tiramisu cake with mascarpone filling
* (1) tier will be classic red velvet cake with cream cheese filling
* (1) tier will be white cake with chocolate ganache and fresh strawberry filling
* The entire cake will be covered in Italian Meringue buttercream -- yum!
Again, a full Planning Thread for my AHR will be up closer to August!
HUGE HUGS AND THANKS to EVERYONE here on the most amazing wedding forum out there -- I honestly couldn't have done it without you all!
Now, here we come, JAMAICA!!!