Hello Girls! I just found my OOT bags and I LOVE THEM!!! They are exactly what I wanted in the price I needed them
I have in my budget $16 to spend per room for my OOT bags, therefore I was looking for some bags that were original and more than just paper on a very low budget (in that way I could spend more money in things to put in it!) I found them at a Christmas Tree Shops in Springfield, NJ (for all brides in this area: 350 Route 22 West, Springfield).
The bags are Hallmark, eco friendly made of jute plant fiber with a rattan cane handle and water-resistant liner. They are hot pink with a lighter pink on the site, the cost $1 per bag (original cost of the bag's tag $5.99).
To personalize them, I'm printing tags with our monogram and attaching them to the handle using the same country blue raffia ribbon I used in our boarding passes (
http://bestdestinati....emplate-58281/
)
I posted some pictures below and one of them has a can of coke on the side to give you an idea of the bag's size.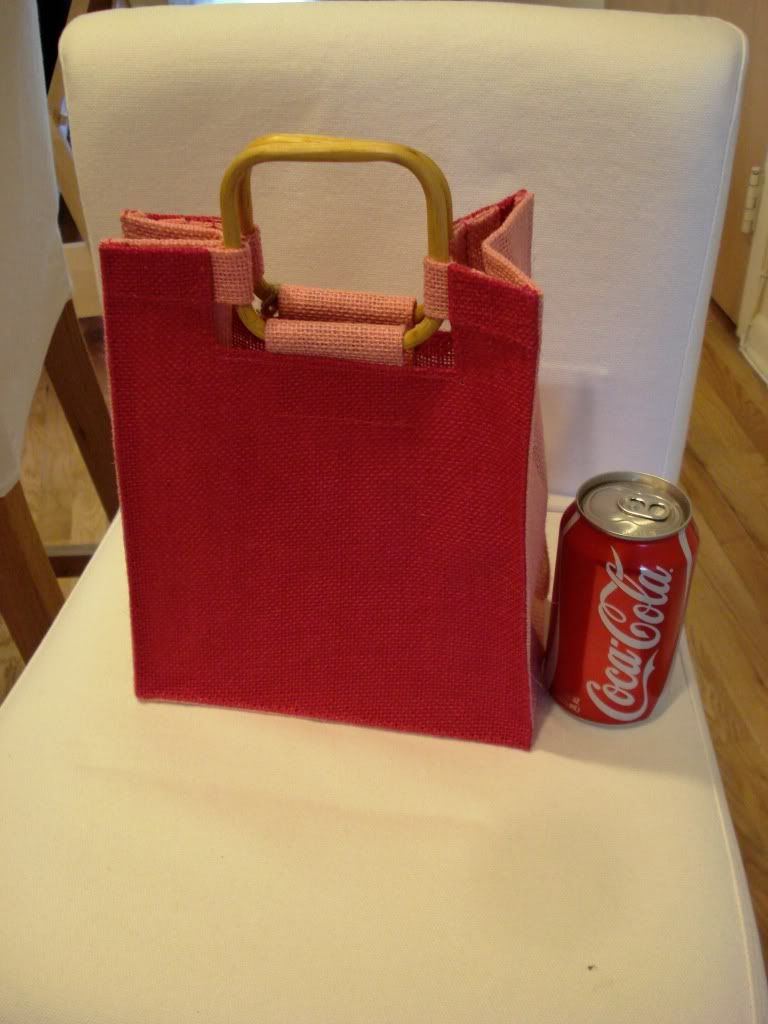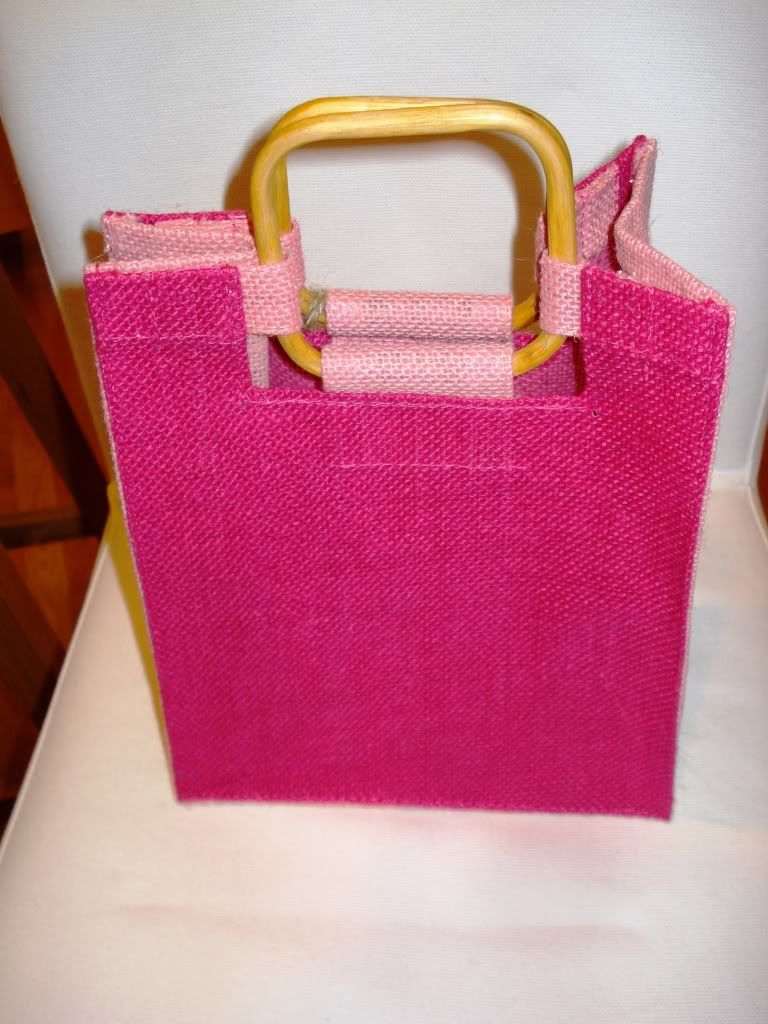 Here's the link to Christmas Tree Shops in case you would like to find a location close to you:
Christmas Tree Shops - Don't You Just Love a Bargain