Our OOT bags printed with our logo minus our names so that our guests can use them over and over again. Got the medium size drawstring bags from Oriental Trader they were very inexpensive and are unisex which is perfect!! We got the bags and the towels printed by a local company at home.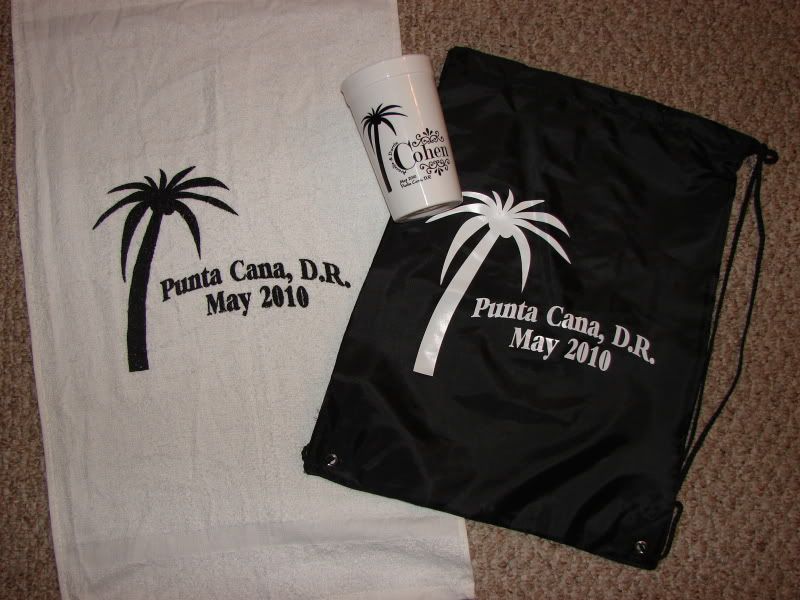 Other contents:
Cup
Wedding Weekend Survival kit: Chapstick, body butter, sunscreen, and hand sanitizer
Oh Sh#t kit: Aleve, Tums, Imodium, and Prilosec
Key and tip holder
Tourist basics – a little booklet with common phrases in English and Spanish
Livestrong wristband – our little way of contributing
Damask journal with damask pen – for the ladies in the group
For the kids – an activity book with coloring pages that I made, a puzzle book and a water gun
Beach ball (I forgot to include in the bag)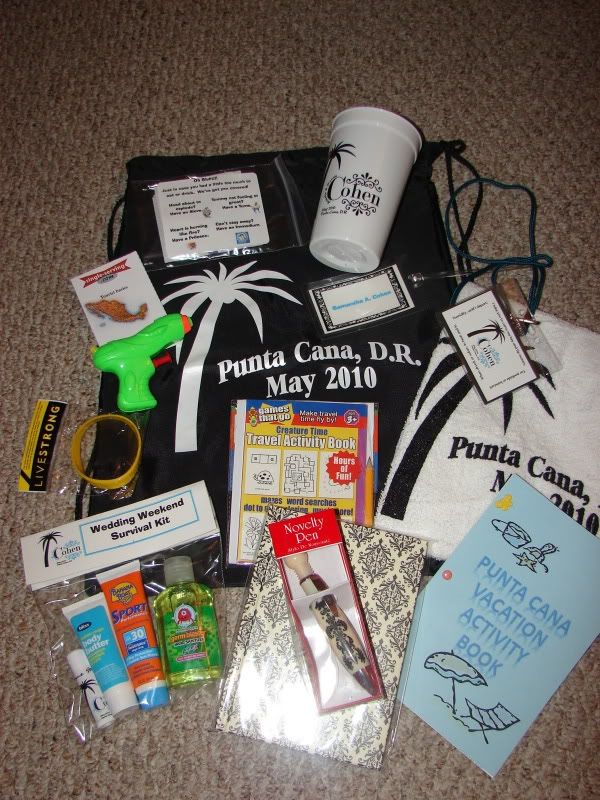 We will put the luggage tags on the bags so we know who each bag is for and hand out at the meet and greet cocktail the evening before the wedding which is when most guest will arrive.