I am clearing out all the wedding stuff from last November to make room for our honeymoon baby!! I am going to sell my dress as well, as a trash the dress. I need to take pictures and measurements, so will add that as soon as I can. I used it for my trash the dress too, so the hem may be a little dirty. Here are a couple pics to start.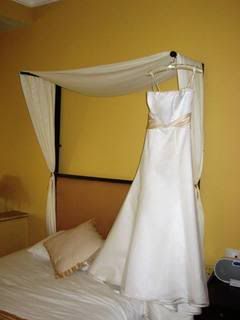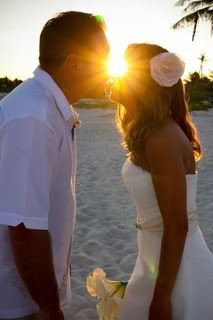 And here are the rest of the things for sale. Please contact me via PM if you are interested in anything, and I will give shipping costs. Thanks!
White Reefs with sparkles, size 7, like new. I only wore these in the hotel room. $10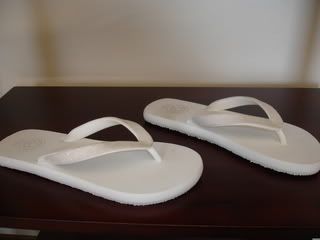 Six silver plastic vases, appx 10" high. There are some scratches from use and transit. These are perfect for travel, very lightweight! $15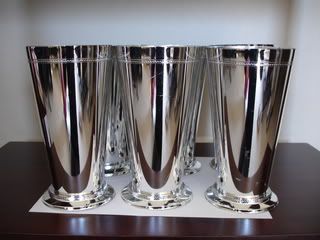 Six raffia fans (can remove ribbons – it was applied with Zots stick-ons) $5
Elbow length ivory veil with trim – I did not end up using this. $10
24 Paper lanterns: 6 small white (6-7"), 10 med turquoise (10"), 4 large white (16") and 4 large turquoise (16"). I will include some batteries, LED lights and binder clips with these. I'm not sure if the batteries or lights work anymore, but I bought them pretty cheap off of Ebay. $30 for all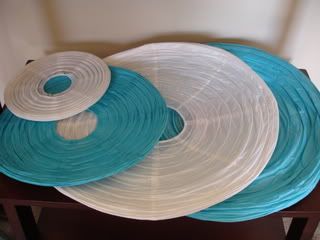 7 table number stands (shown with the table numbers that I made) $8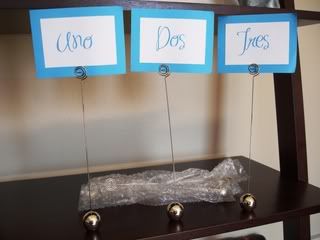 Silver shell picture frame holder (slight scratching on shell) $5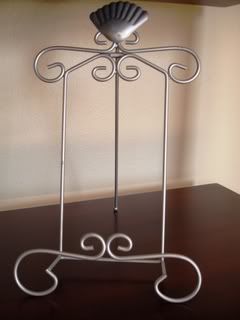 more in next post...