Well this is my first time posting a thread... here goes.
My wedding colors are pink and green. I wanted invitations that were bright, colorful and fun.
I ordered my invitations from maplemountaindesigns.com.
She was so great to deal with, and does exceptional work.
I really could not be any happier with them and my guests absolutely loved them! They came in a really cute little white box too!
She is also going to be creating my place cards and program fans to match my invitations.
Here are a few pictures...
Front view with the lid off the box: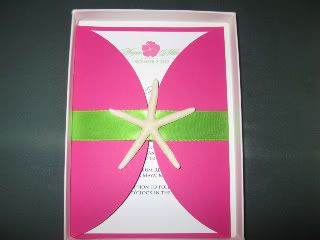 Back View of Invitation: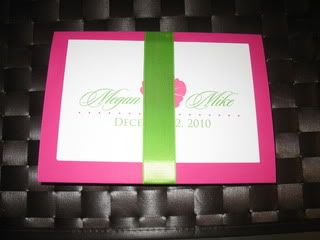 Inside of Invitation: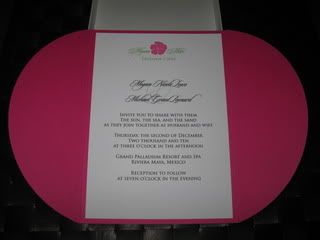 Back of Response Card: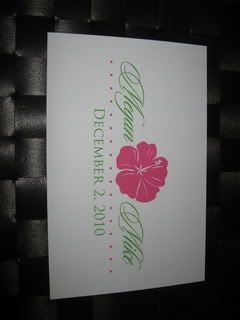 Accomodations Card: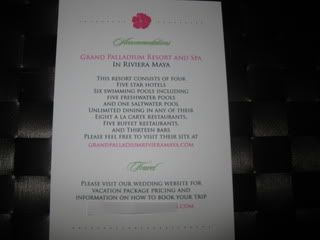 Thanks for letting me share them!