Hey everyone,
JAWedding DJ is running a great contest that is exclusive to BDW brides.
The First person to answer correctly to the following questions wins 2 FREE Hours * with JA Wedding DJ
Question -
What 4 things should a bride have on her wedding day?
Please post your answer in this thread to submit to the contest.
If you have any questions post in this thread.
Quote:
* Conditions:
Customer has to book for at least 4 hours
Coupon does not apply to previous booking
Coupon cannot be applies to discounted packages
Coupon must be redeemed by December 31, 2010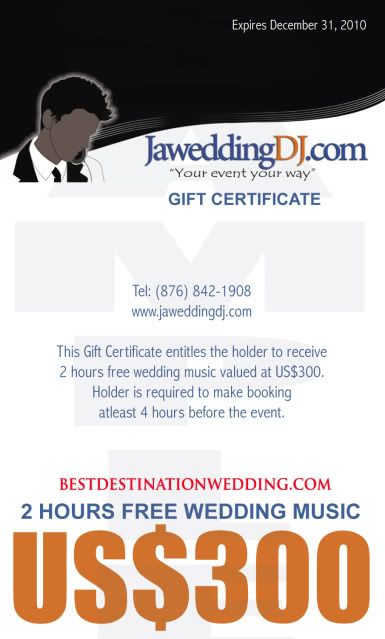 BDW is just posting this information to announce the contest and does not warrant if the information is true or correct.