My maid of honor (awesome to the max) put my bouquets together for me! I am horrible at this stuff and she is super awesome. I am so lucky just to have her as a friend and blessed with her extra wedding talents!!!
I wanted a super full bouquet and I knew the only way I could have that is if I went the DIY way. I spent about $300 for all three bouquets and they turned out better than I imagined. I bought the flowers from:
Floramatique ® Real Touch Flowers | Floramatique ® Natural Touch Flowers | Silk Flowers
This place also has great deals but you would have to take them apart and tape them with flora tape:
Search Results : Silk Flowers
On to the good stuff here is how they turned out!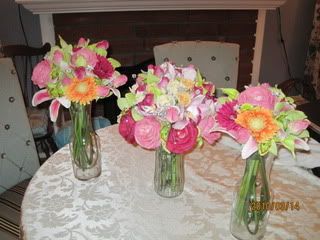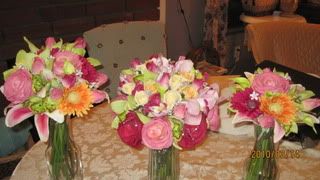 I am so excited!