I decided to share this with all of you in case you are having a difficult time deciding on gifts for your parents. I had such a hard time trying to find gifts for our parents. I finally settled on personalized picture frames. We will give them a wedding photo to put inside the frames after the wedding.
Personalized frame for my parents from poetrygift.com (they had three different poems to choose from or you could have your own poem put on it).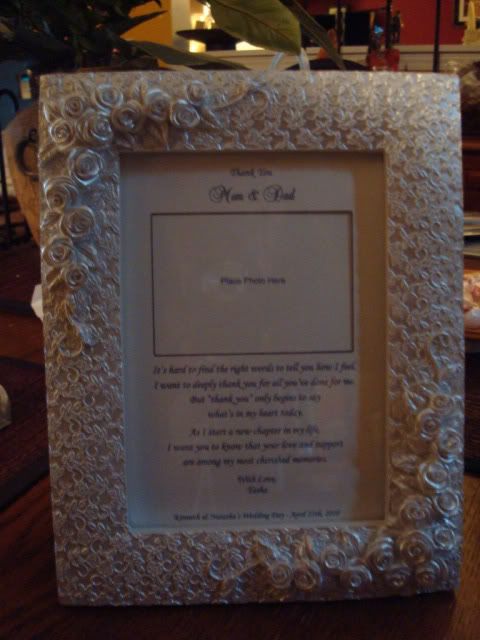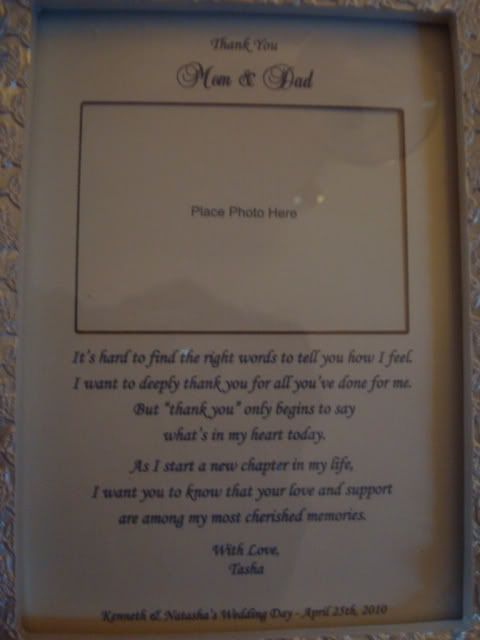 Personalized frame for my FMIL from ETCTrade.com. It's a laser-engraved wooden frame. It looks so much nicer in person. They also have frames for bridesmaids and other members of the family. I used the coupon code FGIFT315 to get 15% off.