Just thought I'd share.... all they need are labels and stamps and I can drop them in the mailbox!!!
My friend is a graphic designer and designed our invitations. I love the way they turned out!!! Basically all I told her was that I liked damask, and she came up with this.
The green is brighter than originally planned because we wanted to be able to read the text easier on the off-white paper with a sheen.
Also, we included each part of the invite in a little pocket. It took us 7 hours to cut and attach all the little pockets to the invites. Longer than expected for sure, but they came together really well.
I don't have any pictures of the invites with the pocket. My mom took them all home with her to address, and I was left with just a copy of the invite.
Here are some other pics though. Enjoy!
Mom and MOH hard at work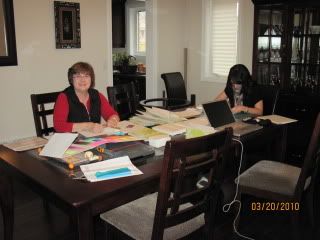 Invite outside (the damask looks silver, but it's actually an off-white colour)
Inside pieces (includes DW invite, AHR invite, Travel info & directions)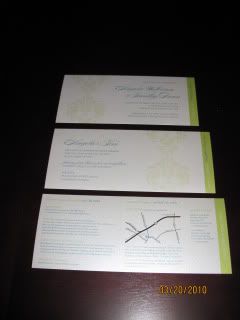 All parts, including RSVP card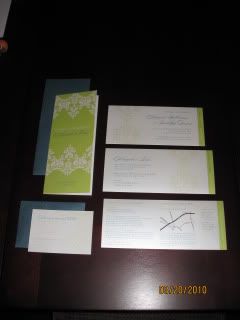 Almost all ready to go!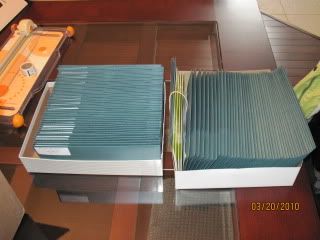 This is how the inside pieces overlap each other