Hi ladies!
I have the cutest pair of perfect wedding shoes for sale! I purchased these thinking I could dye them, but they are a very light silver and not able to be dyed. So I'm back to the drawing board...
They are a true size 9 and actually pretty easy to walk in. I have not worn them, only tried them on a few times.
The bottoms are the best! (especially for photos!)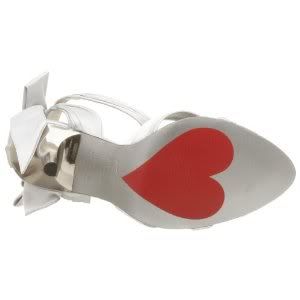 On me (as you can see they are a very light silver, not white as they appear online):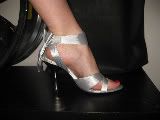 Here is the link:
Amazon.com: Luichiny Women's Duchess Sandal: Shoes
I paid approx $70Cdn after shipping/duties. I am selling them for $50Cdn or $45US plus shipping.
Please PM me if you are interested and I will calculate shipping.
Thanks!