Hello!
I wanted to do the key cards on thicker paper, so I ordered vistaprint oversized postcards with half of it as the key card holder and the other half a book mark. It is similar to cardstock and very colorful! They just came in today and I had to use my paper cutter and cut them in half but they look awesome. I am SOOOOO excited!
I bought the whistle expando bracelets from orientaltrading.com-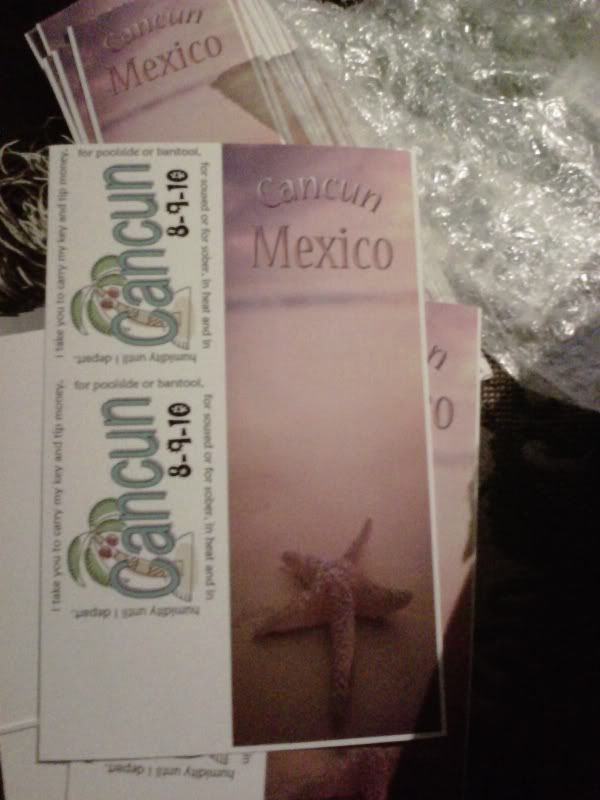 I also am ordering free notepads for my bridesmaids from vistaprint, and that is in this picture.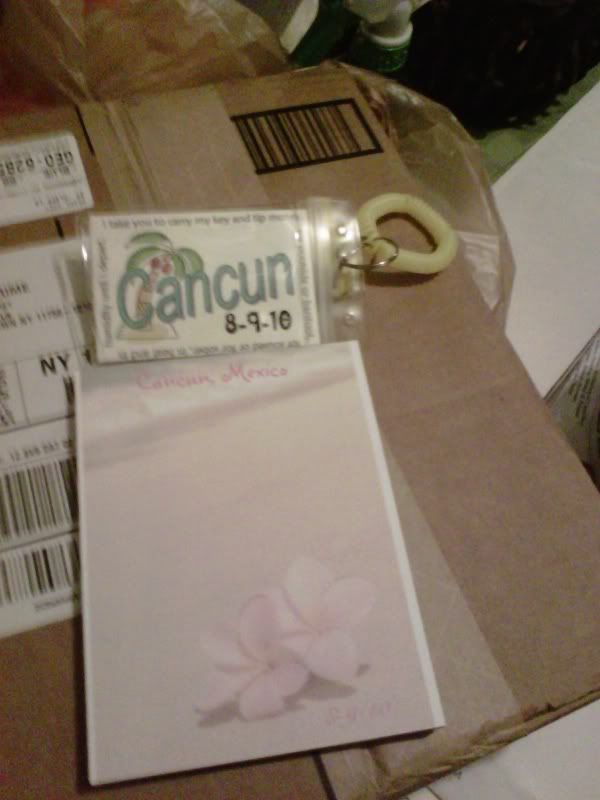 I attached the keycard holder template, I got it from someone on this forum that was having a wedding in Jamaica so thank you!