So we bought my FI's suit today! Now we aren't sure what to do about a shirt with it and what the groomsmen should wear... The groomsmen are going to be barefoot, and FI MIGHT wear brown sandals. Here are some pictures... I was thinking maybe this yellow shirt he is wearing underneath.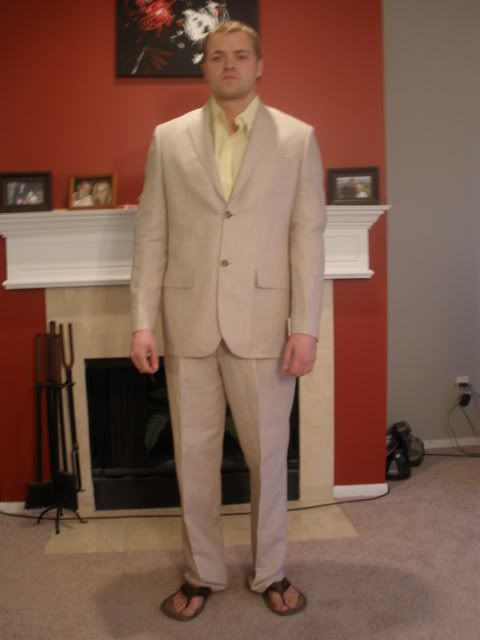 Maybe open and more casual?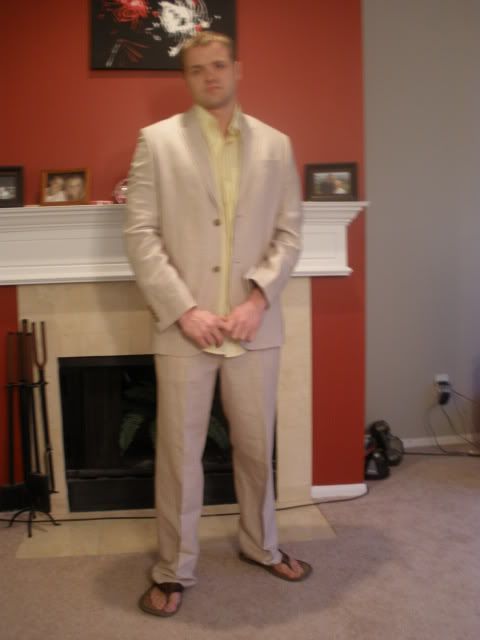 And this is what the groomsmen would look like. Thinking the rolled up sleeve casual look...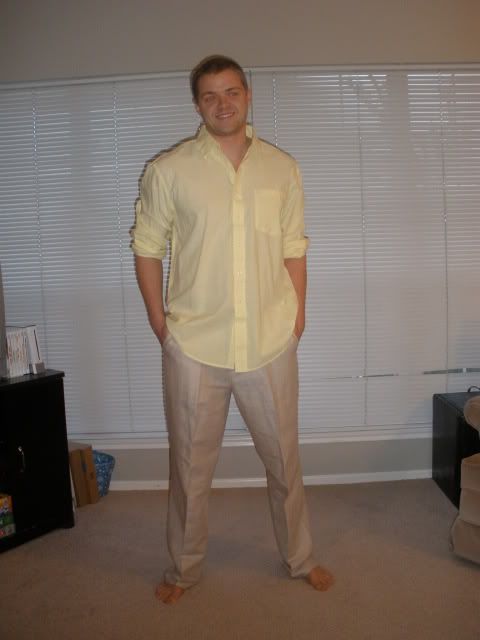 What do you guys think about the shirts?? We don't know what to do.. The bridesmaids are wearing bright yellow short dresses.. advice please!? I wasn't planning on a button up shirt - but I think it looks nice?