Just finished my Tears of joy packets!!!! Yay another completed project - I got to use my new Cricut and Cuttlebug that FI bought me last month. I love these things, I just wish I had them months ago I could've used them for so much more.
For the envelopes:
I used 8.5 x 11 Tiffany blue card stock purchased at AC Moore 6 for $1.00 ( I could only get one envelope per sheet). Cut the envelopes out on the Cricut.
For the monograms:
I used 12 x 12 Black cardstock purchased at AC Moore 4 for $1.00 ( I only used one sheet I was able to get 30 black scallops on one sheet). The Damask sheet I actually made on power point I used a white 8.5 x 11 sheet of cardstock. I just copied a Damask print and copied it over and over on the sheet until the whole sheet was damask. Then cut the "C" scallop monogram on my Cricut. Then glued the Damask over the black scallop.
Tissues - purchased at Michael's these suckers were expensive $9.00 but I had a 50% coupon. I have vowed not to pay full price for anything over $5.00 (LOL - we are on a budget).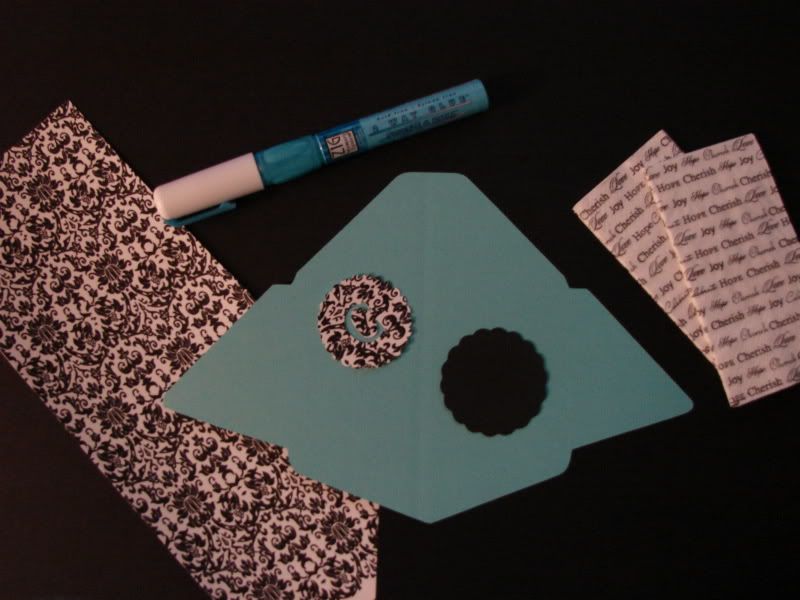 I then assembled my envelopes and embossed them on my Cuttlebug. I used the Swirls folder. I LOVE the way these came out.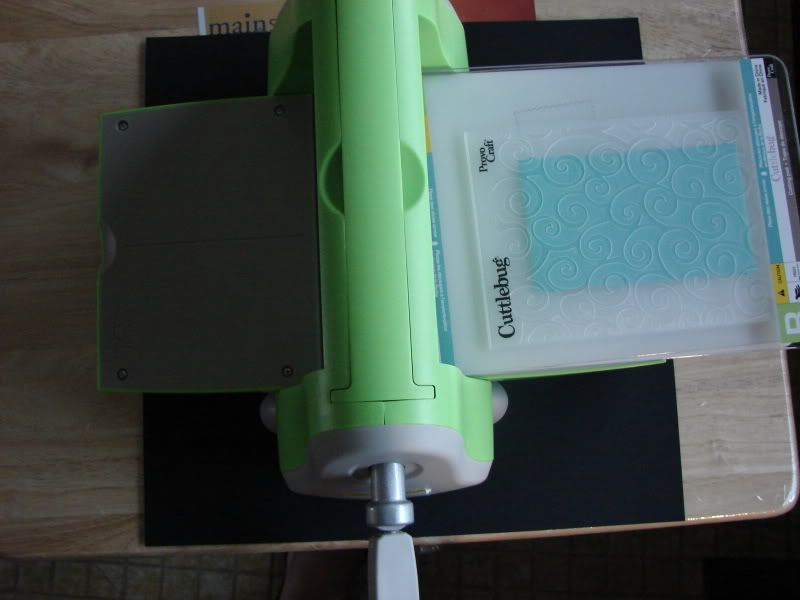 Tears of joy labels made on 8.5 x 11 full sheet sticker paper from Avery - ( I already had this) - I used the business card template from Avery then just cut them out on the paper cutter.
Added black ribbon - which I also had, these came originally with my invitations but I didn't use them. Added the labels, a little bling, and the monogram to the back and DONE!!!!