The official 2 month countdown has begun and I am getting more excited by the minute. I've been busy finishing up on lots of DIY projects here is what I've completed so far....
Photo Share cards - from 123Print - $11.95 for 100 double sided (the other side is in Spanish).
Door hangers - also from 123Print - $14.95 for 50.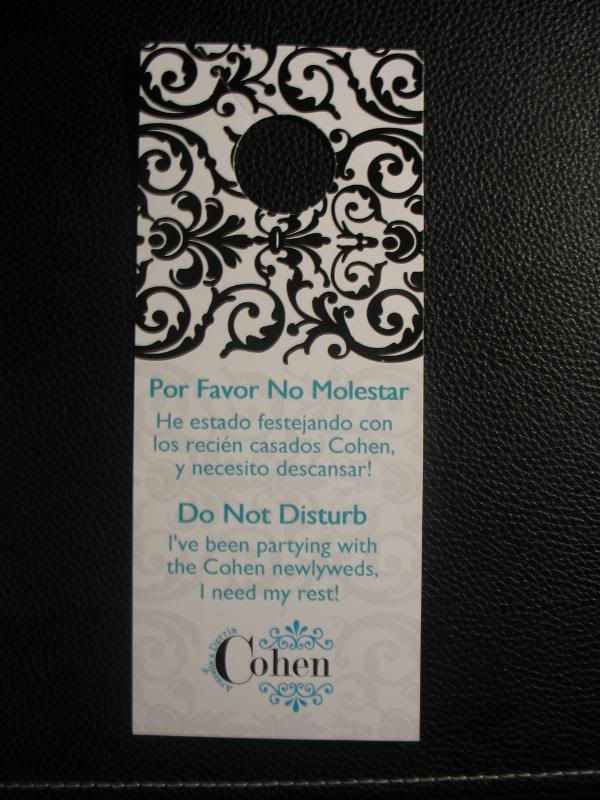 Luggage Tags - I used Staples matte white double sided business cards. The laminating pouch was purchased from Pouch-n-coil for $4.95 for 100, the loops also from Pouch-n-coil $5.95 for 100 and found the laminating machine at BJ's for only $29.95. They all have different funny and sarcastic sayings on them and I decided to not use damask border for the guys, don't think they would like that hanging on their luggage.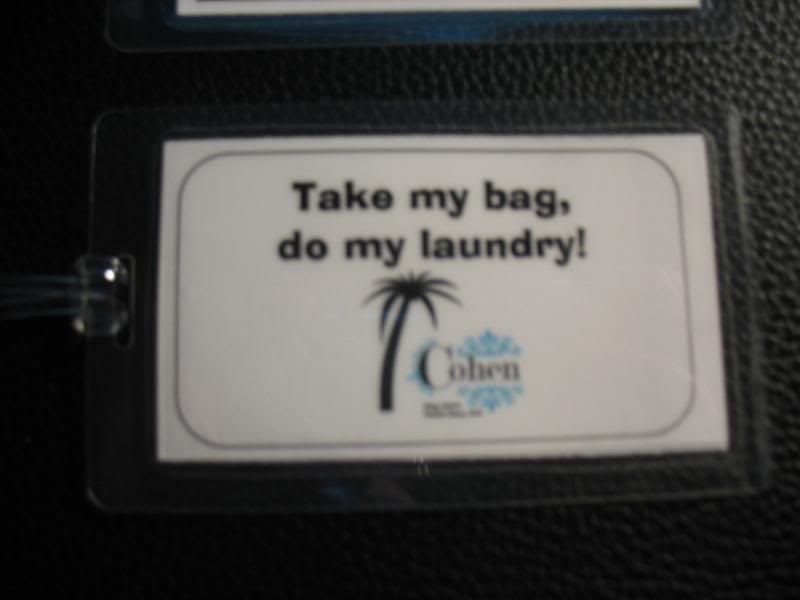 White Fans and charm from Michael's - I think the fans were originally $18.99 for a box of 18 but they were on sale for $14.99, the charms were about $5.49 but I used the 40% coupon and the damask ribbon from JoAnne Fabrics was $3.50.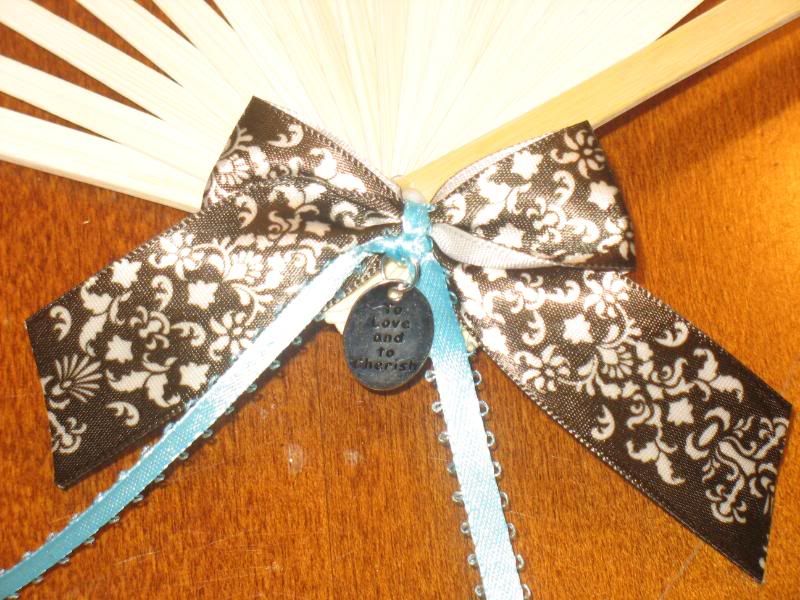 I also finished the bridesmaids (our daughters) flip flops that they will wear for the ceremony. I used the same supplies from the fans to do these so it didn't cost me anything more but the $2.50 for each pair from Old Navy. Navy.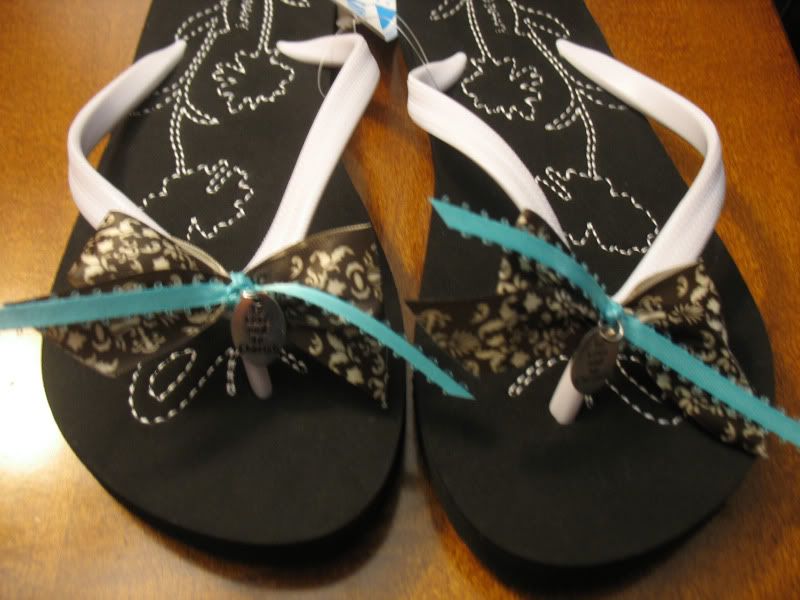 Chapstick with our logo - used Office Depot glossy full sheet sticker paper. Put our logo on them and added the phrase "besame mucho" which is a song from Andrea Bocelli that I love - it means kiss me a lot. I had to cut each one individually but I think it was worth the work.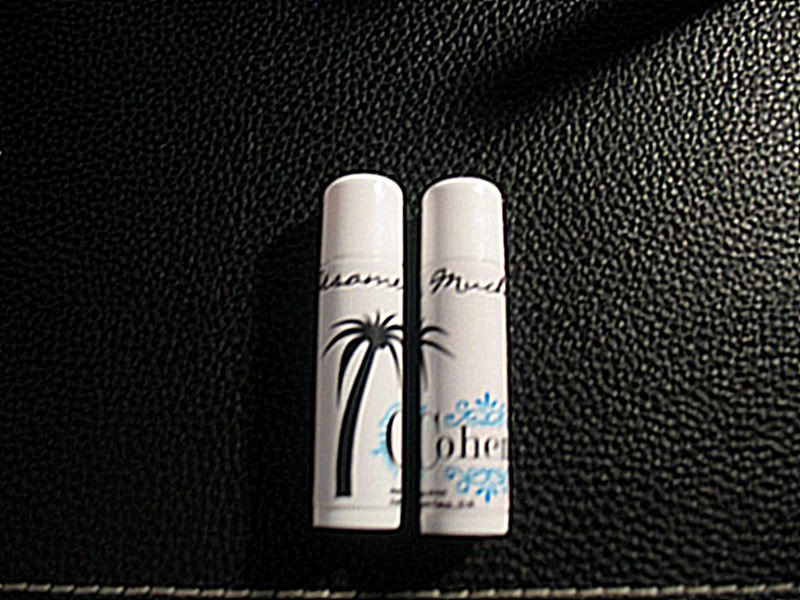 still more....