Ok It's friday and what better than a few giggles! I have a pretty good sense of humor so I thought I'd share my funniest wedding pictures. It's been over two weeks and my ribs still hurt from laughing so hard.
So here we are on the beautiful beach at the Gran Bahia Principe Tulum, posed for a few pictures.
Were standing there and this man wonders into our pictures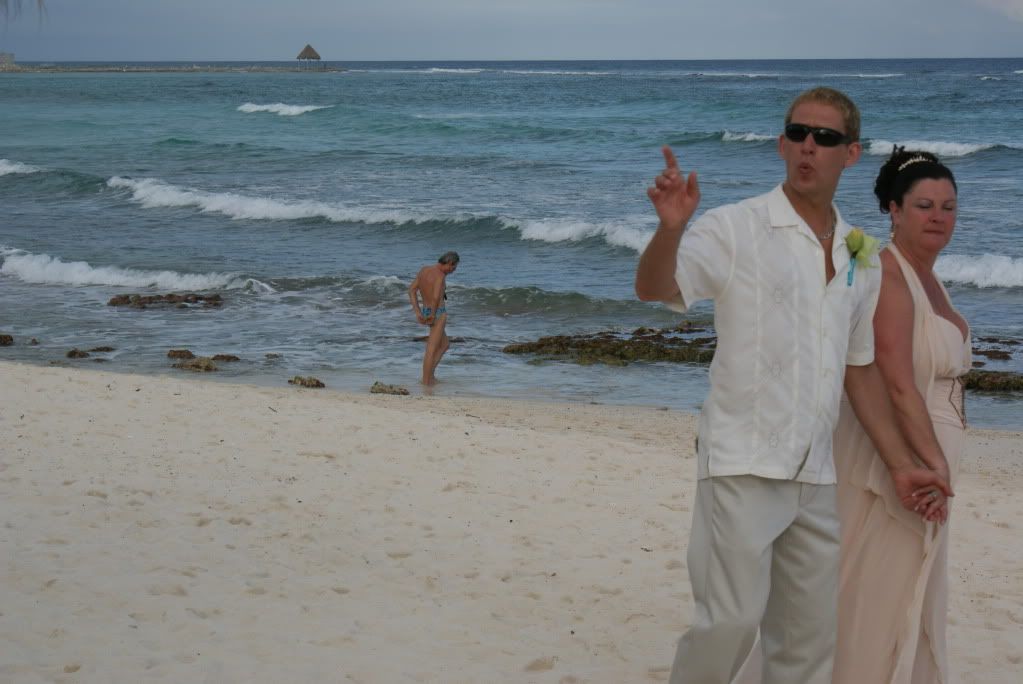 So we wait for him to move on by as he chats on his cellphone... We're thinking he does see us.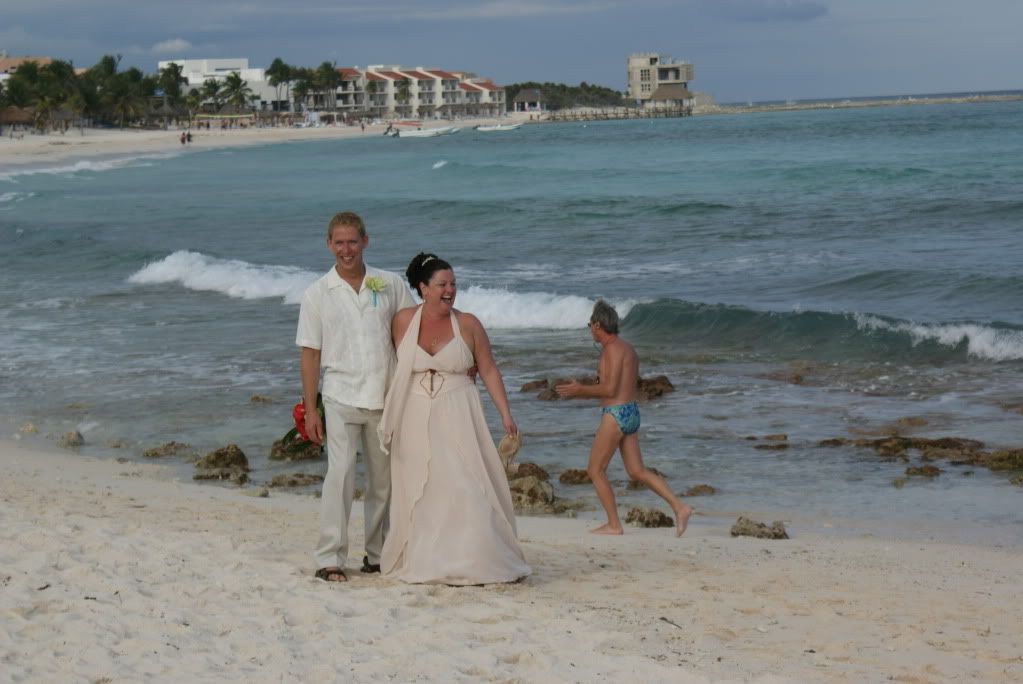 Ok he has to see us he keeps walking back and fort over this twenty foot stretch, all the while chatting on his phone and fixing himself.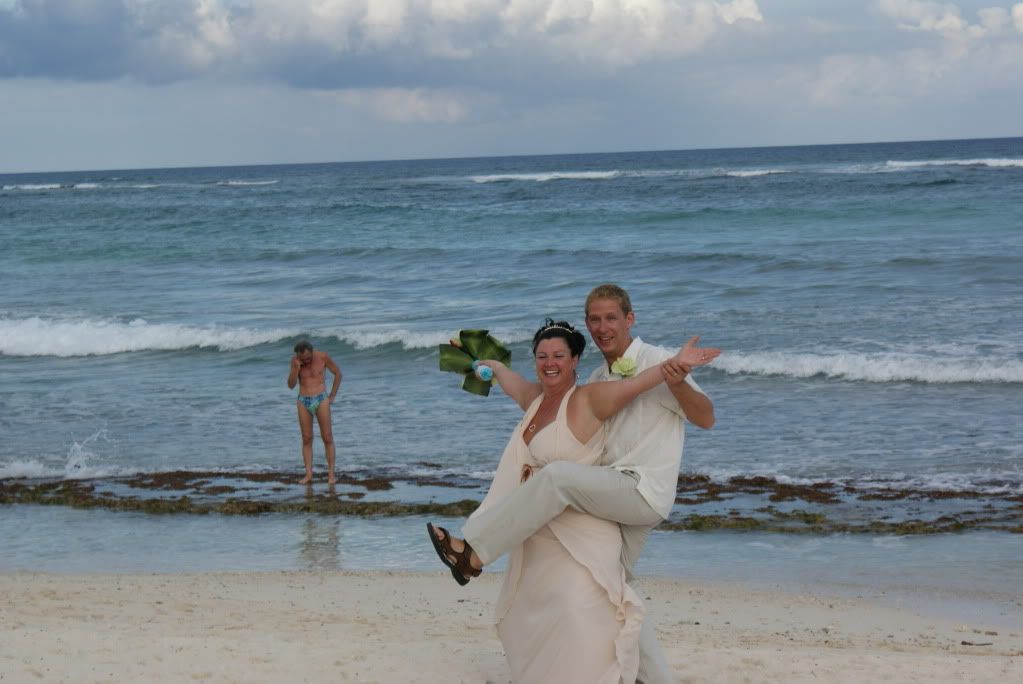 Ok let's get serious here now, I want some good pictures so we move down the beach to get away from him.
Guess what
? He is strolling right into our pictures again.. I am pointing at him and he is walking towards me.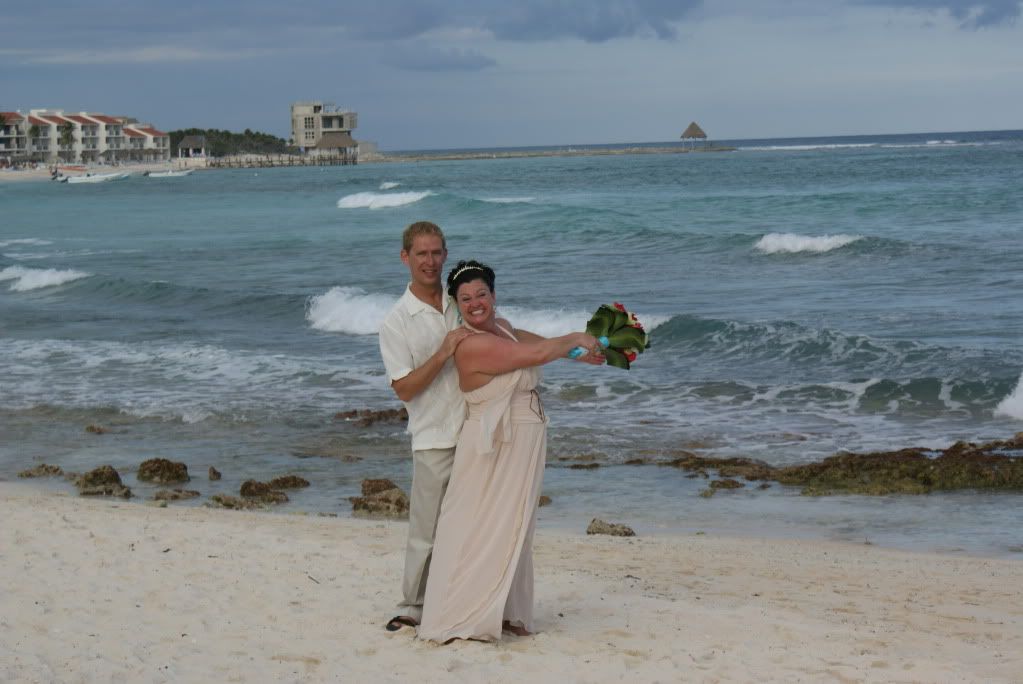 Here he comes again lol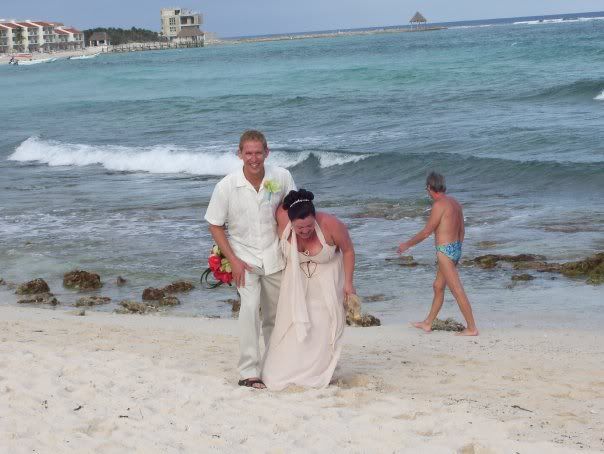 Oh and best ever wedding picture::::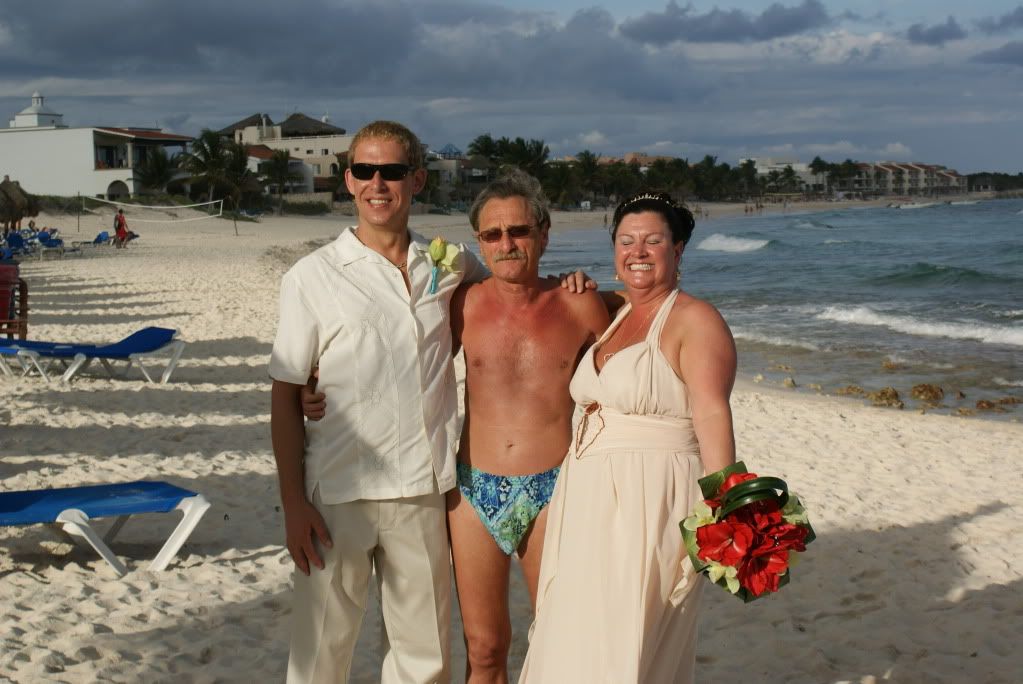 A pose with the bride and groom..... It was a funny day...
Have a great weekend ladies