Hi everyone, I figured it was my turn to tell everyone my engagement story. So here goes! (sorry in advance, its a little long!)
My fiance and I went on a vacation with my parents to the Big Island of Hawaii last fall. A little background about me and Hawaii- It's my favorite place on earth! I did an exchange program in college that allowed me to go to school on the Big Island for a semester and it was life changing. I absolutely love it there! So finally, after 3 yrs, I was able to make it back to Hawaii.
My fiance and I have been in a long distance relationship so it'd been about 3 weeks since we'd seen each other when we finally met up in Hawaii. It was the usual wonderfulness, but he seemed extra lovey which I thought was great but didn't think too much into it. We'd were on day 2 of the trip and he kept telling me that we really wanted to watch the sunset, just the two of us. I just assumed he wanted to get away from my parents since we'd been spending all our time with them, didn't think anything of it. But then when we didn't make it to the coast in time to watch the sunset that night, he seemed really bummed! I just figured, well we're here for another week, I'm sure we'll catch a sunset, no big deal!
So the next day he was at it again, really wanting to make sure we got to watch the sunset that night. After a day of traveling around the island, we went back to our vacation rental and my parents told us they were tired and that we should go watch the sunset on our own. So off we went to find a beach to watch the sunset from...the only problem was that we weren't staying in the touristy area of the island, easily in reach of a beach...we were staying in an area that put us about half an hr from the coast line and the sun was heading toward the horizon at a past pace. Trevor seemed soo antsy that we weren't going to make it to the coast before the sun set and I was just thinking that driving around was fun, if we missed it we could catch it another day.
But we finally made it down to the coast to a place called Pu'uhonau o Honaunau. I LOVE this place, prob my favorite place on the entire isand.. its a beautiful national historical park with tikis, palms and tidal pools and great snorkeling so it was the perfect place to watch the sunset. I was so happy we ended up there. We found a place out on the lava in front of a tide pool that was full of curious sea turtles that kept poking their heads up to see what we were up to. We watched the sun begin to set, t was breath taking and so romantic, there were only 2 other ppl in the whole area. Trevor started talking about the fact tha I'm planning to move out to Michigan, where he is currently getting his PhD and how its a big commitment. I was only semi listening since I was intrigued by all the turtles, so I was caught off gaurd when he asked me to stand up. I looked at him and said 'Why?' and he said, 'just do it please' so I stood up and turned to my left and Trevor was on one knee and he proposed. I immediately burst out in tears and hugged and kissed him. It was totally unexpected and such a suprise, I couldn't believe it. We've been dating for over 7 years and I don't think he's ever been able to suprise me...but he certainly did that night. It was such an amazing and magical moment with a beautiful setting sun and an audience of sea turtles at my favorite place on earth!
We got back to the vaca rental where my parents had been waiting for us to return, (they were in on it the whole time) and were so happy for us. It was so special to be able to celebrate with them and share that experience with thm right after it happened.
I was so excited for that trip, literally a year of excitement building up to it so a proposal was the last thing I was expecting but I don't think any other trip we take will ever match our Hawaii Vacation 2009! (well maybe our DW!!)
Thanks for reading!
Here's a few pictures from that night...
Our beautiful sunset...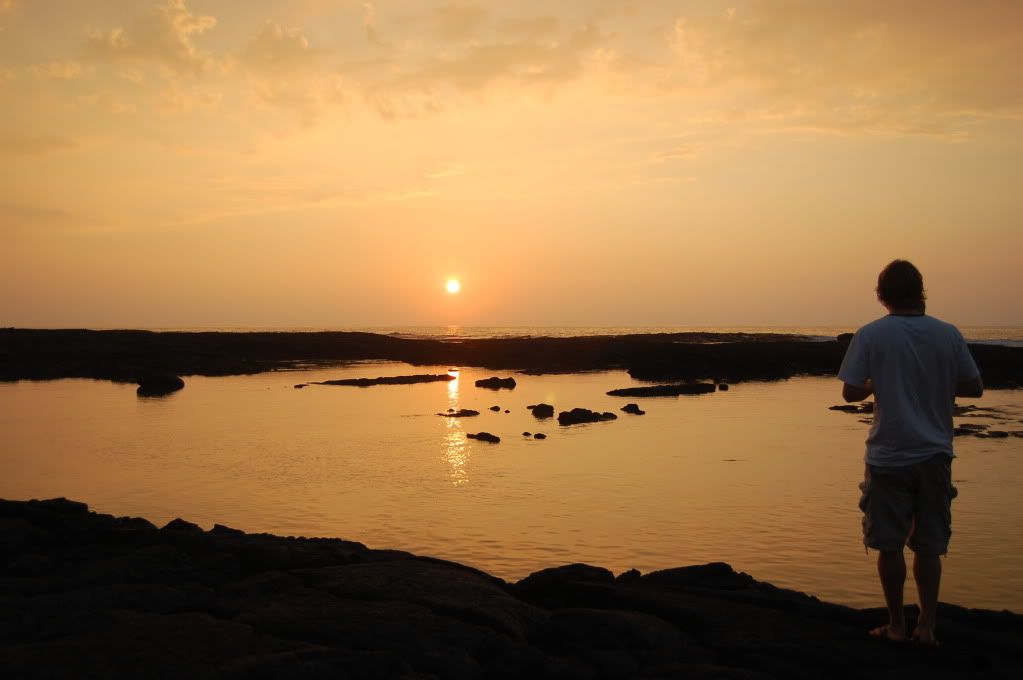 Before he popped the question...totally oblivious!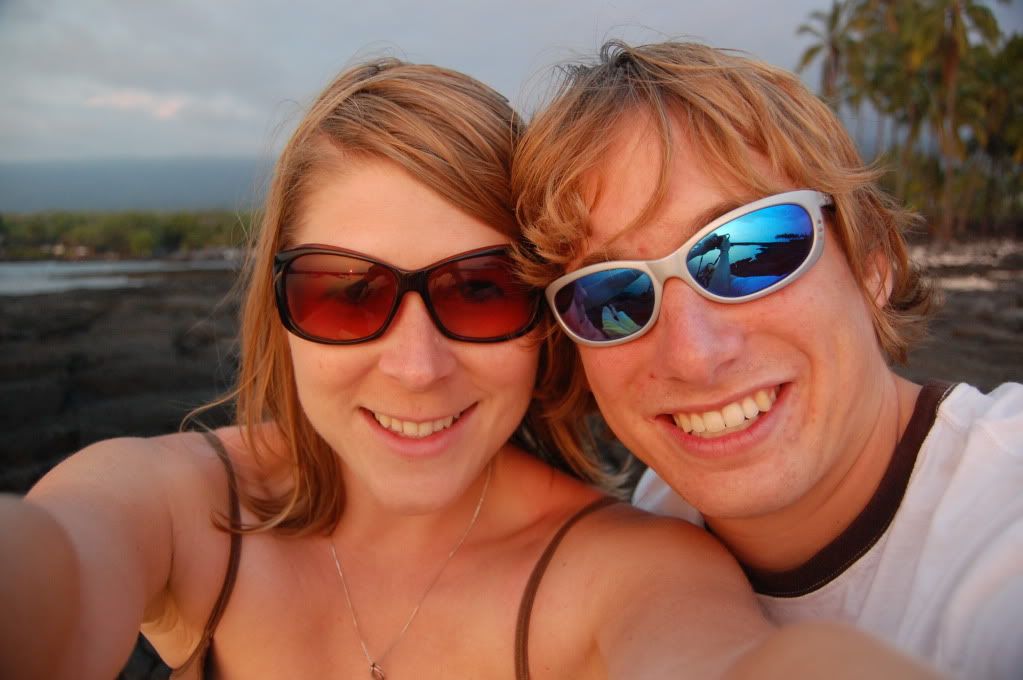 the ring :-D I love it!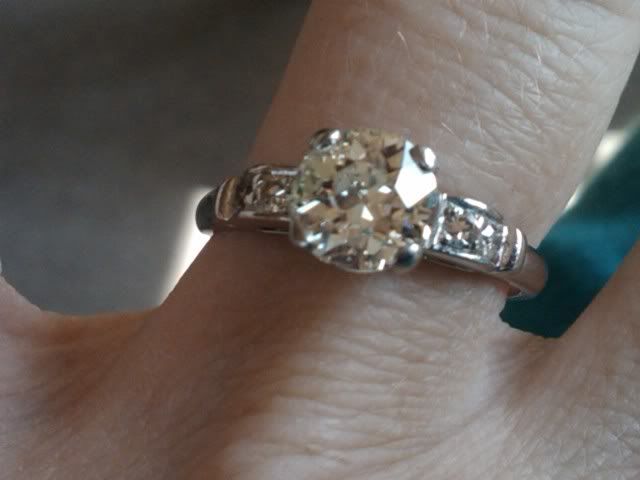 Celebrating!