My inspiration: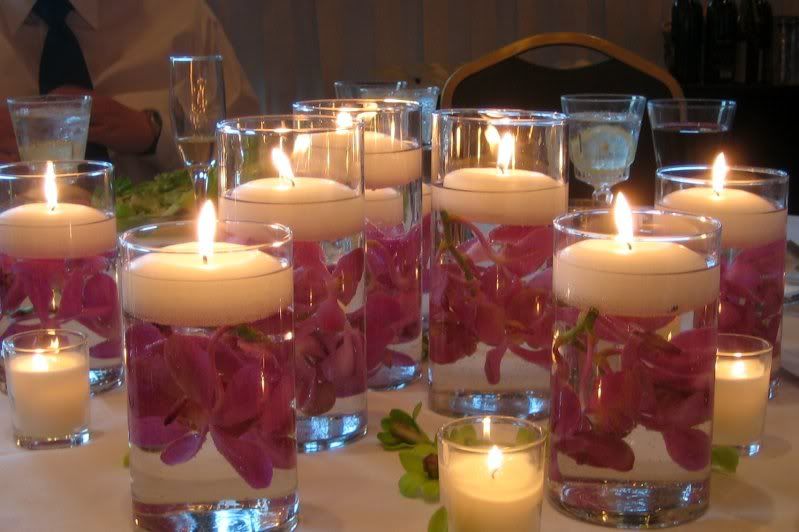 Test Run: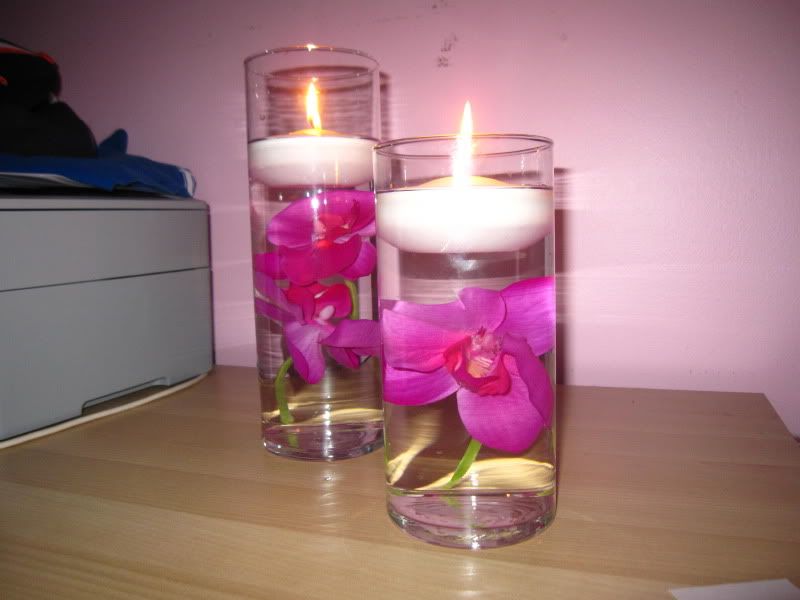 I was originally quoted $90 a table for centerpieces! These will cost me less that that for ALL the tables!!
Large Vase (10in) @ Wal-Mart for $2 each
Medium Vase (7in) @ Dollar Tree for $1 each
Orchid purchased from Michaels for $4 (on sale) has four orchids on each stem
Floating Candles purchased from Michaels for $1 each, you can look online for cheaper ones!
I will also be putting votive candles around these vases and some white seashells/starfish to make them beachy. I am putting one vase of each size on the tables surrounded by 5 or so votives. On the head table I will have 1 large vase and 2 small vases (head table made up of 3 long tables, a set of vases on each of the long tables) with votives surrounding them.
Cost = 7 large vase = $14
10 medium vase = $10
7-8 orchid stems = $32
17 floating candles = $17
36 votives (from Michaels) = $15
seashells = $5-10
GRAND TOTAL = $98 (high estimate)
That is less than $100 for 4 round tables and the head table!!!