Hi guys!
I know a lot of girls on here have been wondering about DIY flushmount albums...but there hasn't really been a review done on where they finally ordered from... I know, because I was one of those girls looking! :-)
I had been thinking about just having someone do them for me, but I really do enjoy doing this kind of thing, though I have no experience with it!:-) So I did it myself...
May not be as great as if a pro did it, but I'm pretty happy with it:-)
So, for anyone who wants to do it all themselves like I did...here's what I did:
For starters, I designed my page layouts using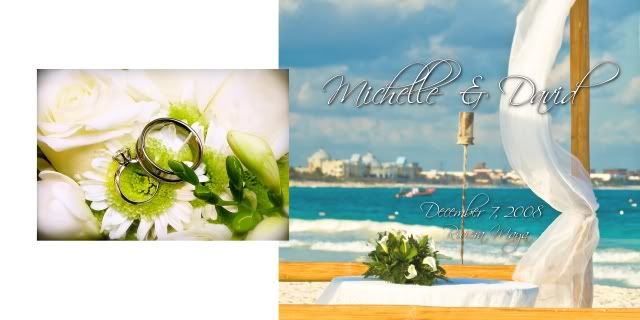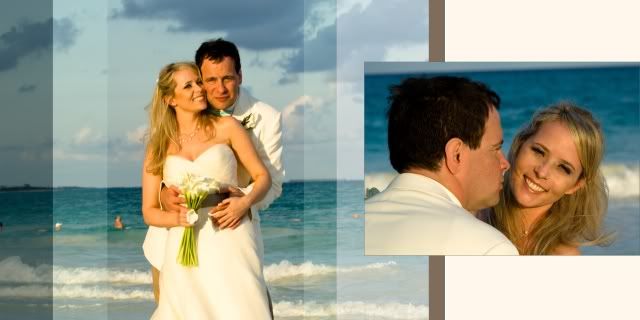 If you want to see all the layouts, you can go to this link to my photobucket album:
Lumapix pictures by msimick - Photobucket
Once I had the layouts done, I needed a place to order an album from!
I really wanted a flush-mount album... for those who aren't familiar with this style, the pages lay flat, there's a VERY small seam in the middle of the book so panoramic layouts look nicer and the pages are thick, almost like cardboard.
Problem is, most places only sell to pro photographers...
I used
BlackRiverImaging.com - Professional Photo Albums
BRI will sell to consumers as well as pros.
Also, I wanted a SQUARE book... sites like Picaboo only offer the rectangular kind.
I ordered a 12X12 square book with a leather cover.
And honestly -- I have only good things to say about them!
Customer service was AWESOME...
I had been concerned about the resolution of some photos, and their head technical guy e-mailed me a few times until all the layouts were right.
I got the album delivered about two weeks and I was super nervous because 1. this kind of album isn't cheap and 2. it was my first stab at doing layouts so wasn't sure how they'd look in the finished product
But I didn't need to worry, b/c the album is AWESOME!
I would totally recommend Black River Imaging if you're looking for a place to order a flush-mount album...
I wouldn't suggest designing the pages with the BRI software though -- it's complicated and NOT user friendly at all!
Once you've designed the pages though, you just save them as jpegs and upload to the BRI site...
Again, this process could probably be made more user-friendly, but with some trial and error, you can figure it out:-)
I'll post pics of the album below...