I got married at Sirenis Tropical Punta Cana On January 5th, 2010. We picked a smaller resort, and downgraded to a 4 star so it would be cheaper and we could have more guests attend. Because of this we knew our service/rooms etc may be a little lower. That being said here is my experience.
FLIGHT: We flew out of Toronto with Air Transit (NoliTours) and had no problems. I brought a lot of my wedding decor with me (I had 4 bags to check and 3 carry on) but with the large group (45) we were able to get it all checked and not have to pay. On the way there we were upgraded to first class, which was nice and unexpected!
CHECK IN: We were greeted with drinks and a friendly attitude, but things quickly turned. The check in was very unorganized and a lot of the rooms weren't ready yet. My FI and I were the last to get our room after a 4 hour wait, then the room wasn't the one we paid for, and wasn't cleaned when we got there. The bell boy saw my stress and immediately got me a bottle of champagne to pop while we waited and we ended up getting it cleaned and stayed there for the night, while I went up to the front to complain. They took me right in to see the manager and wedding coordinator and once they realized who I was and that we were a big group they did whatever they could to compensate. We ended up getting upgraded to a honeymoon suit for the entire week for all our stress.
ROOM: After we finally got into the Suit the room was really nice. It had a sitting area, balcony, big Jacuzzi tub, etc. It was worth the hassle to stay here the full week. (The suits are usually only upgraded for the night of the wedding, unless you pay)
RESORT: the resort itself is Nice. The grounds are beautiful and well kept. Pool was big so much fun. The Food was good, we ate at most of the restaurants and they were all good. The buffet was ok, just keep to the fresh stuff and no complaints.
WEDDING COORDINATOR: My wedding coordinator was Olga. She was great. I met with her the day before the wedding and she made it all happen! Whenever we had any issues we just brought them to her attention and they were solved in minutes. My day went off without a hitch
WEDDING: I had my symbolic ceremony on the beach at 3pm with Pastor Rick York. The ceremony itself lasted about 20 - 30 minutes. It was perfect and romantic and even my FI cried. It was just what we wanted. If anyone is considering using Pastor York I would definitely recommend him. Once the ceremony was over, we all had champagne and appetizers on the beach, then went and took family and group shots on the beach, and finally finished with the wedding party and then just us. And Florian was videoing the entire time…
PHOTOGRAPHER: Phil and Mike Steingard were my photographers and they were Amazing. (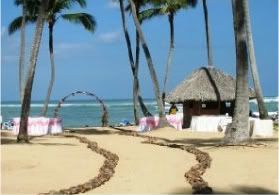 Craig & his Mom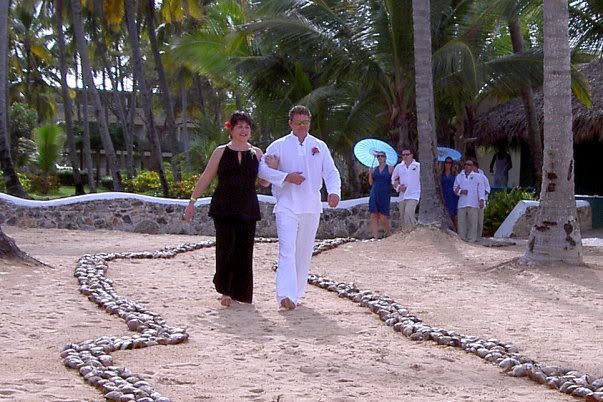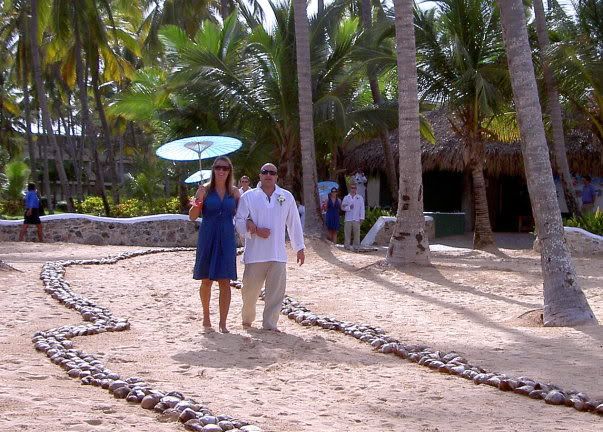 Me & Dad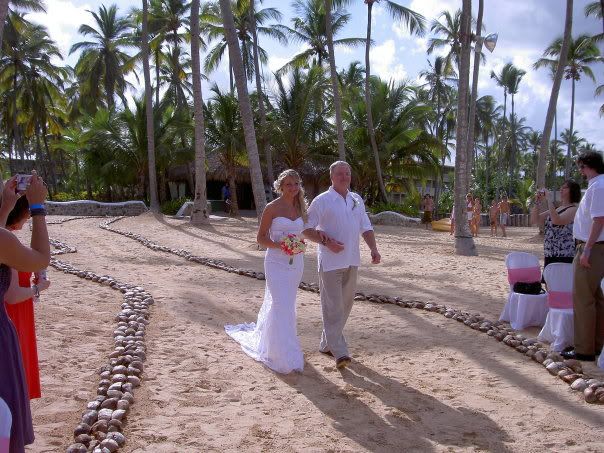 Us and Pastor Rick York