Hi Ladies,
My wait is almost over, I leave tomorrow morning offically... it just ticked pass 12 midnight. Just over 24 hours and I am off to the sunny south...
First I thank each and eveyone one of you ladies for getting me through the sleepless nights. For your support and God knows your creative talents in helping me plan my special day in the sun.
My February Girls. Cheers!!! I can not believe the friendships that we have created online. You gals have been my back bone... We have had some fun times and gotten each other through the challenges and struggles. I look forward to meeting my girls soon.
My planning journey began 2 years ago in Costa Rica, FI and I were on a 3 week adventure trip touring Costa Rica with a Jeep and a map. It was Valentines morning the second last day of our trip, we walked the beach and watched the sun come up. FI put his footprint in the sand and asked me to put mine next to his. When I did he asked me to close my eyes he wanted to write something. When I opened my eyes he had writen I love you next to our footprints. He was on one knee half in the water and I am struggling to take the camera from his hands. The camera happy freak i didn't realize he was telling me how much he loved me and that he wanted to spend the rest of his life with me. I was totally taken off guard, I said "yes and he gave me a ring made of Shark bone, my ring was home in Ontario safe. he didn't feel comfortable bringing it with him. He also didn't want to ruin my trip early with me waiting to get back home and get my ring.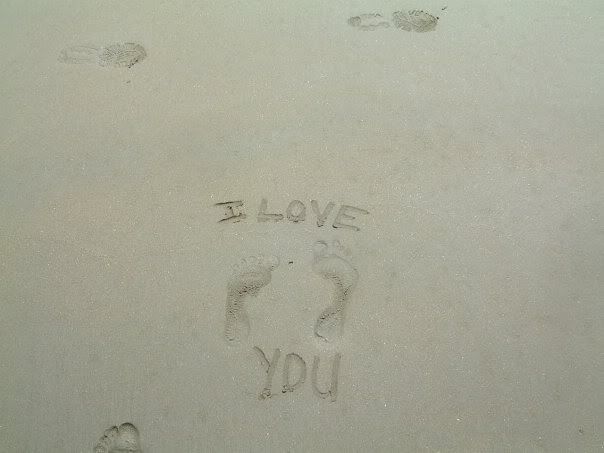 The shark bone ring I broke about a hour later at breakfast, I tripped and stumbled hitting my hand on a concrete wall... It was a million pieces... I was eager to get home.
My ring, for the life of me I can not take a good picture of my ring no matter what setting I use.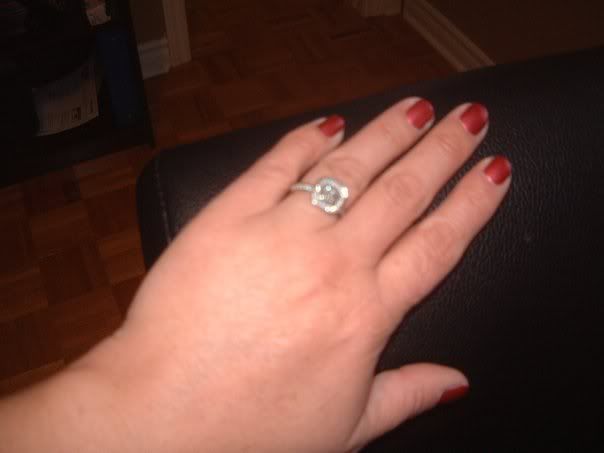 The store picture, my centre diamond is a little bigger...hehehe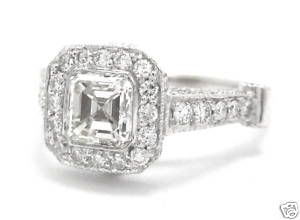 Our wedding bands:
[IMG]http://i828.photobucket.com/[IMG]http://i828
.photobucket.com/albums/zz204/suevanderwouw/n503622z.jpg[/IMG]albums/zz204/suevanderwouw/5ddb_21.jpg[/IMG]
I am posting in bits because I have lost this five times in te past few days;
To be continued...