I have a question....what size bouquet did everyone order? Since our DW is a little more on the casual side I don't want anything huge and overwhelming, but I still want something full and lush. I think I read somewhere 12" is the most common?
Quote:
Originally Posted by Princess J

Mine are beautiful! Fuchsia and Mango calla lilies and roses with green cymbidium orchids as a border. I tried to post it but my pic is too big and I don't know how to resize it.
Once I get them I will post!
Hi Princess J - your colors are similar to mine...I just wanted to see if you were able to post any pics of your boquet yet? I'd love to see them
Quote:
Originally Posted by vlynnw

That price seems good to me, my order from Angels is $400 I got my bouquet, 3 bm bouquets, 2 corsages for the mom's, 4 bouts, and flowers for my cake.

here are the flowers that I'll be getting from Angel

bm bouquet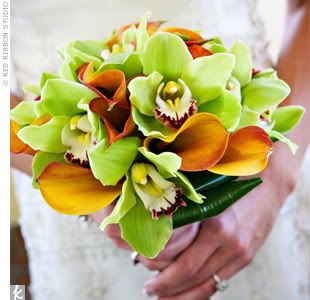 my bouquet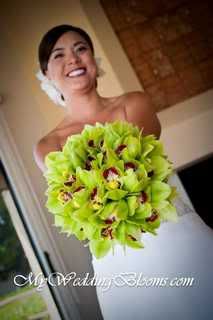 V - your flowers are gorgeous!!