Here is a pic of my "recyclable" Canadian Boutonniere, I would love some feedback! I have been searching and searching for *real touch* flowers here in Canada but every search seems to lead to a dead-end, and it's been pretty frustrating.
I need a ridiculous amount of boutonniere's and corsages (thanks to my FMIL) and although I don't mind outfitting my entire wedding guest group with flowers it was starting to get a little out of hand with the pricing for fresh flowers from the resort!!
So this is my compromise and I'm hoping they look "real" as they can and not tacky...
All the supplies are from Michael's and each boutonniere in total for all supplies needed cost about $2.30 CDN (by using the 40% off 1 regular item coupon for the orchid stem which has 3 blooms, 3 leaves and 3 of the little wirey white stick thingy majiggy's...
)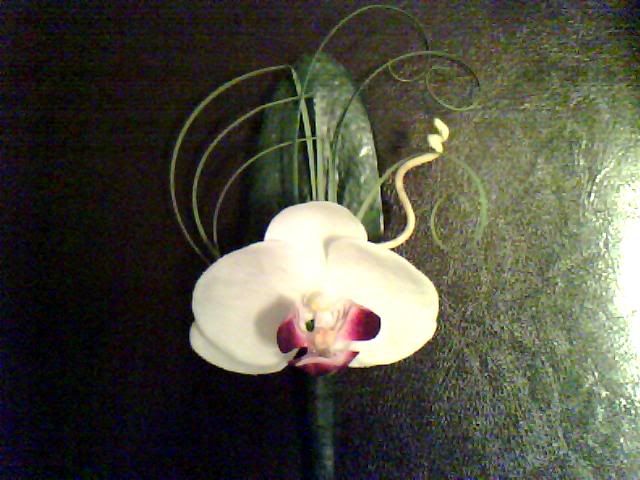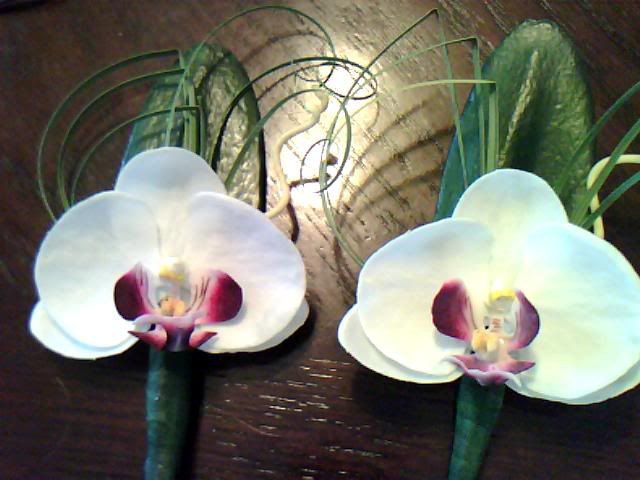 Now to try and figure out BM's Bouquets...
Suzy