Quote:
Originally Posted by michelle2011

Nicy you dont look like you need to loose 21lbs girl there will be nothing of you!! I have 14lb's i'd like to loose. Well really i need to tone up! I would not be happy in a bikini in Mexico with a cocktail in hand....sunbathing.....sorry dreaming again! lol with my flabby thighs! This is my problem area! I know only hard work will help
) it's just doing it, hee hee.....
Ok here are my shoes! What do you think! (i know they are high but i am planning on taking some flats with me too....) Excuse my stumpy legs! Just wanted to give an idea of what they look like on!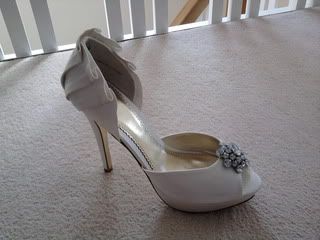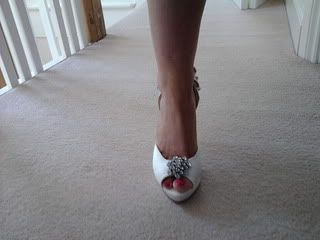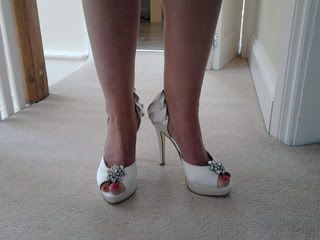 I love these shoes too! I would probably last twenty minutes in them, but they are gorgeous!
And Nicy - if you need to lose 21lbs then I really need to get moving. I am hoping for at least another ten and then just some toning.