WOW! I can not believe it is my turn! FI and I leave Sunday January 17th, 2010 for Turks and Caicos! We will be there for 11 days, staying at Beaches resort (honeymooning there also). Our wedding is on Saturday January 23rd. It feels like I just booked our trip yesterday, but it is finally our turn. We have 21 guests coming!
I wanted to say THANK YOU THANK YOU THANK YOU to everyone on this forum for all of your help! And a huge shout out to my "shoutbox" girls! I could not have done this with out the support of everyone on here. Thanks Tammy for such a great site!!! I got a ton of my ideas from here, so thank you again, to all of you!!!
OK so lets see...
FI and I got engaged on Christmas Eve 2008... long story short.. I opened a box in a box in a box in a box and when I finally made it to the bottom of the last box it was filled with....COAL!!! I was shocked.. everyone was laughing and they thought it was hysterical and finally FI said "I thought you said you wanted a rock!" and then he stood up and walked over to me, pulled the ring out of his pocket, and got down on one knee. It was soo perfect and he did a great job.
My ring is a Verragio; paradiso collection. I love it and its def. an eye catcher!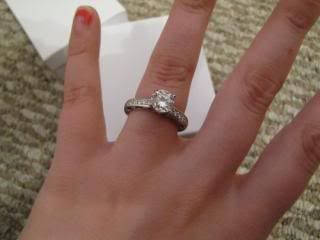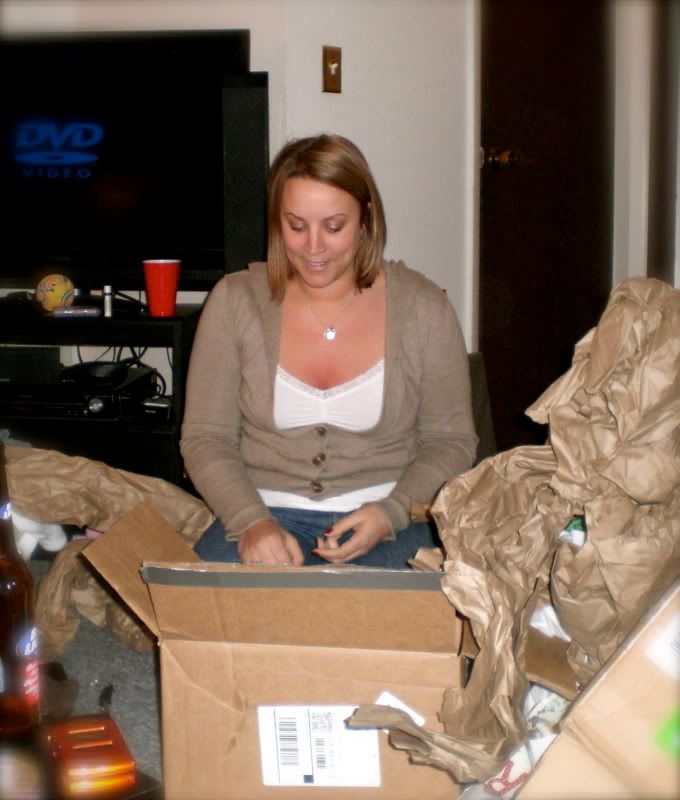 FI's wedding band. I had this made on Etsy by seller Zoe and Doyle. Great to work with!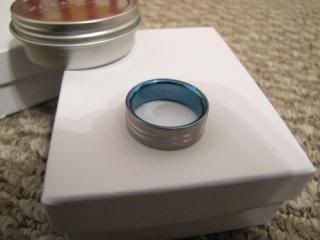 It's blue on this inside of the ring and I had it engraved with "Gimmie Kiss 1.23.2010" an inside joke and our wedding date.
My wedding band is from the Shane CO. It has 11 diamonds and looks great with my E ring.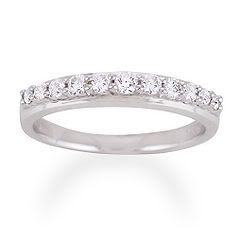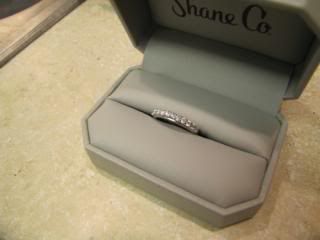 Our colors are Navy blue and bright pink with hints of light pink and blues. Our monograms were made by Aimee @ Creative Montage. She also made our STD magnets. And did such a great job!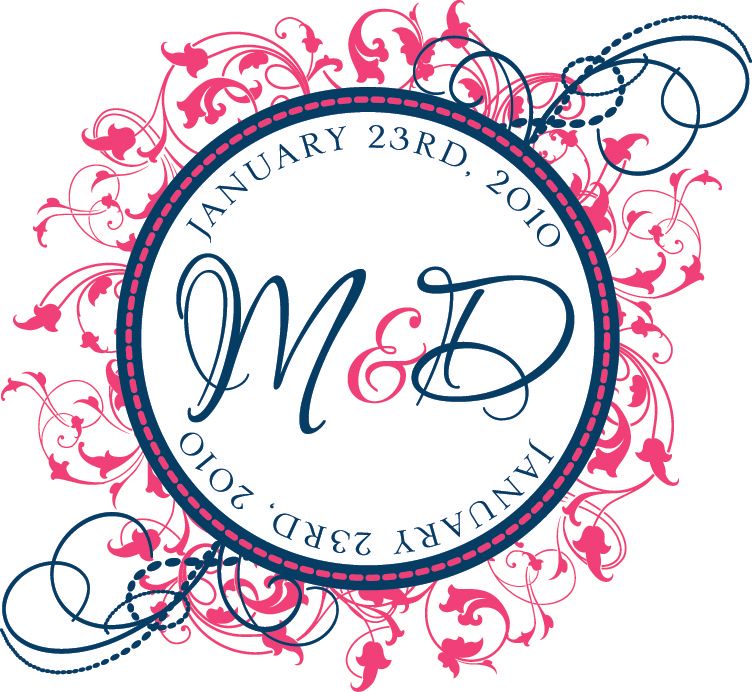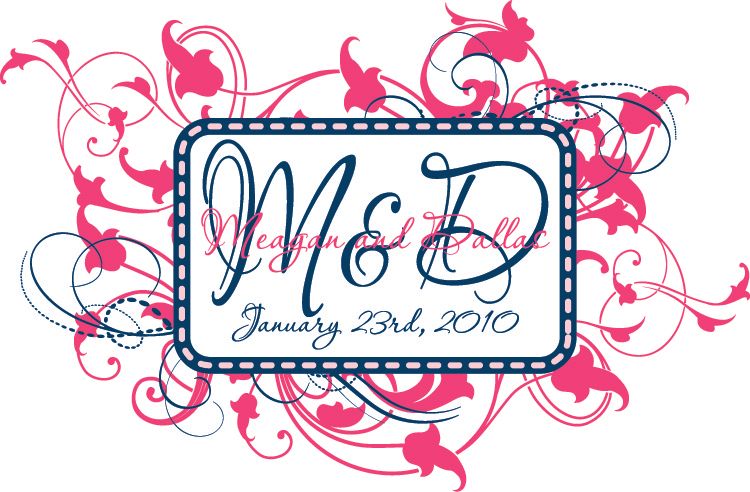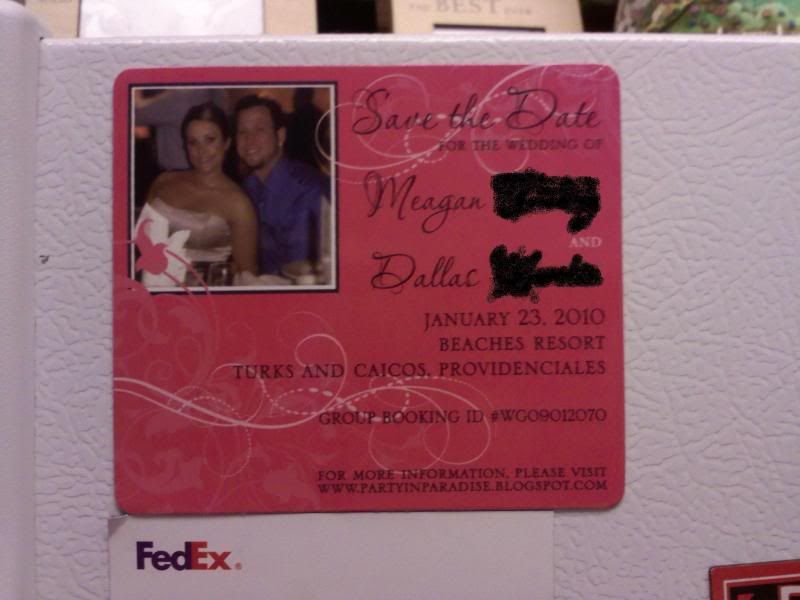 more to come...