I have returned from my wedding and am finally getting around to posting pictures of my OOT bags. (my wedding review can be found under the Cabo forum). I, first, have to thank all of you ladies for giving me such good ideas and especially how to make some of the items/labels in my bags. I couldn't have done it without you.
My bags were beach bags that I bought at Walmart at the end of the summer for just $5.00 and, I bought different colors.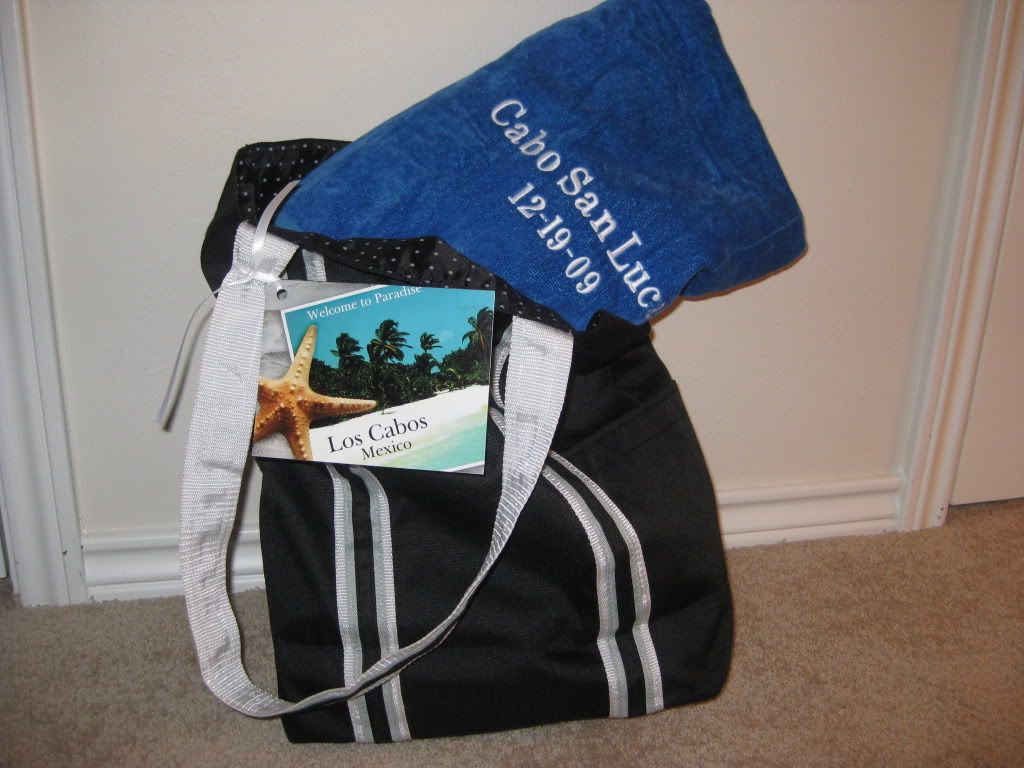 The beach towels for the ladies came from Bed Bath & Beyond and I got different colors, as well. I personalized them by having our location and wedding date embroidered on them.
The guys got towels from their favorite sports teams.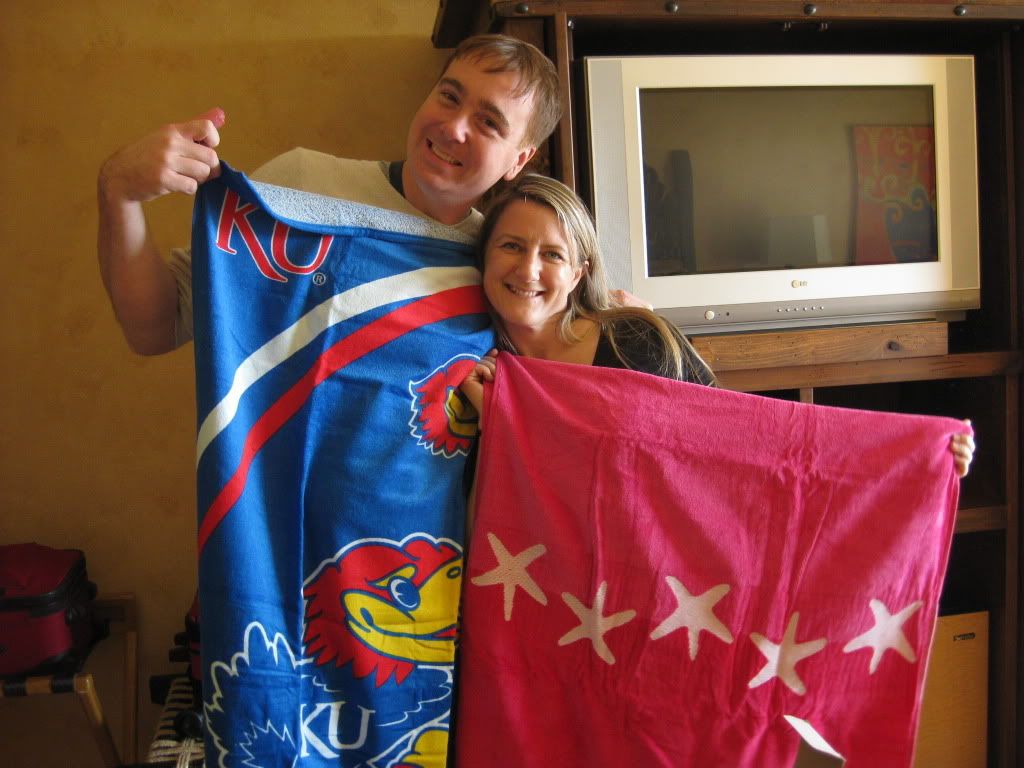 I made welcome/thank you post cards from Vista Print and tied them onto the bags.
Front
Back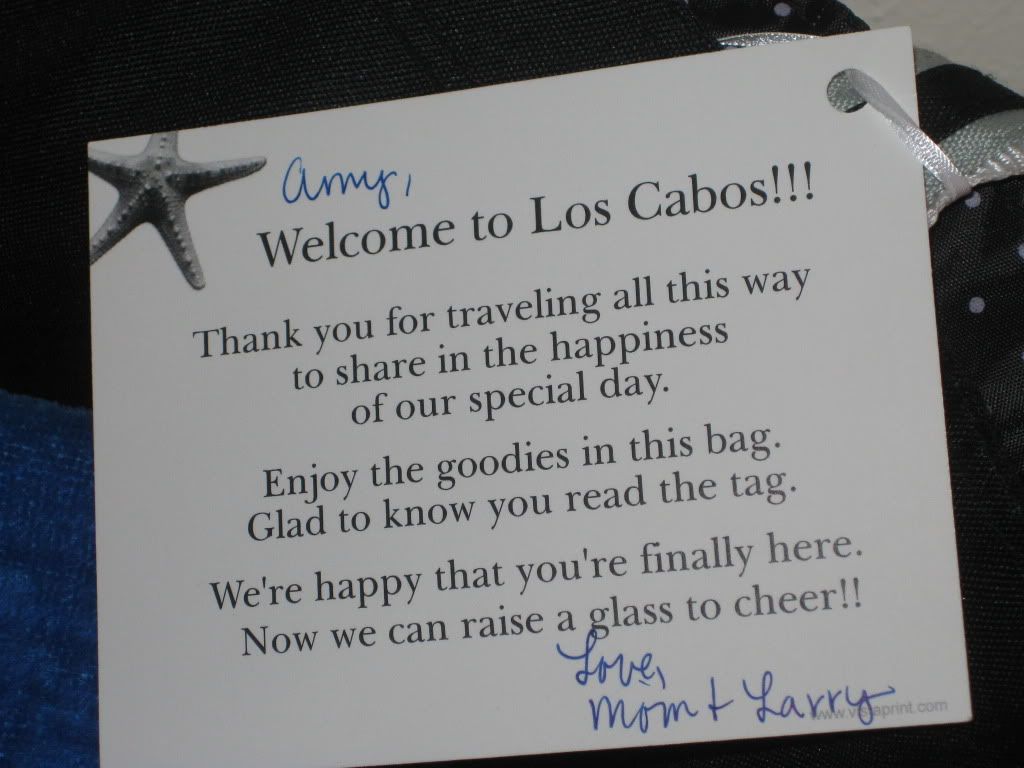 Pashminas - I ordered from a vendor on this Forum.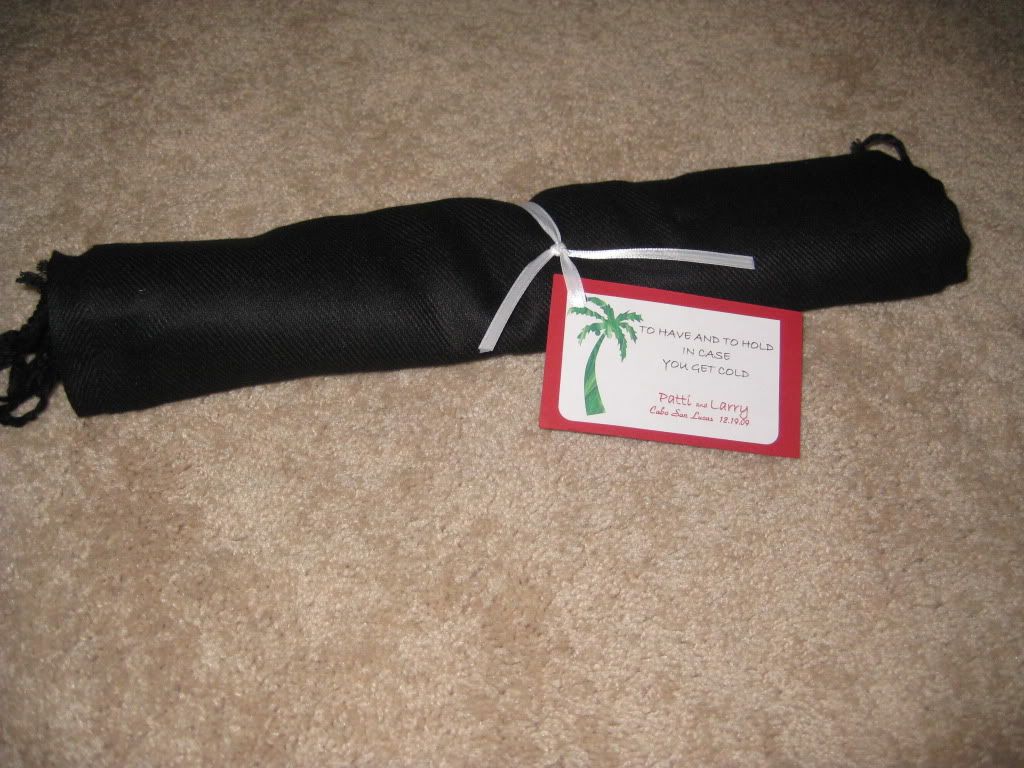 Tags for the pashminas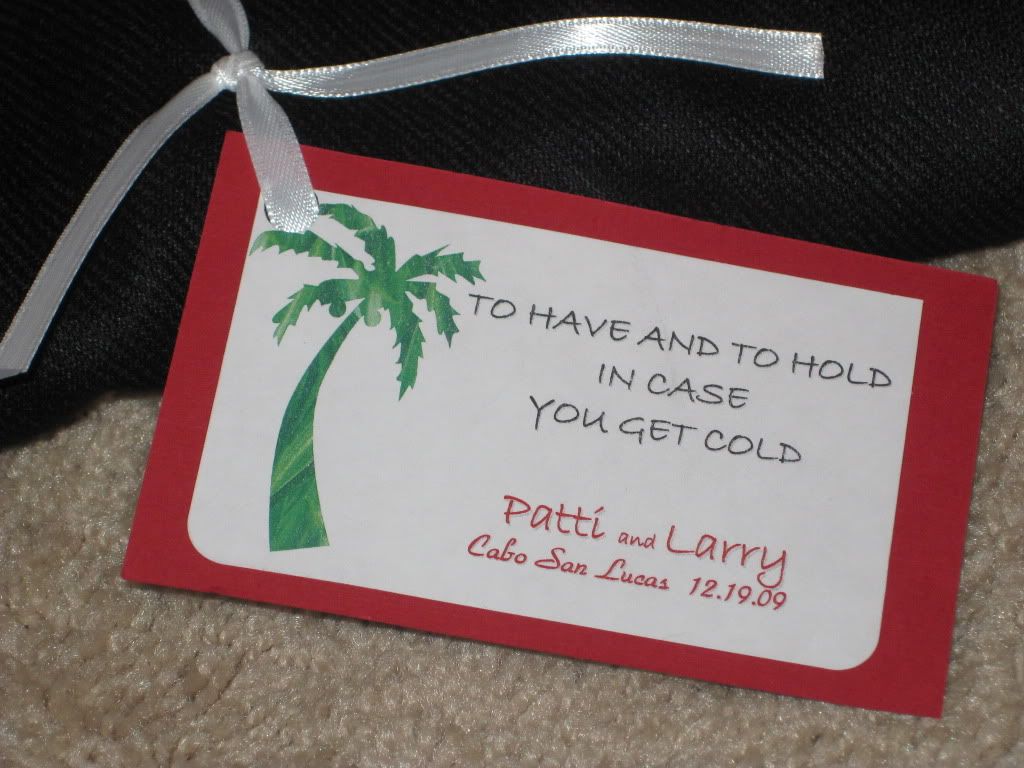 Personalized items free from Vista Print - also got baseball caps, small tote bags, calendars and mouse pads.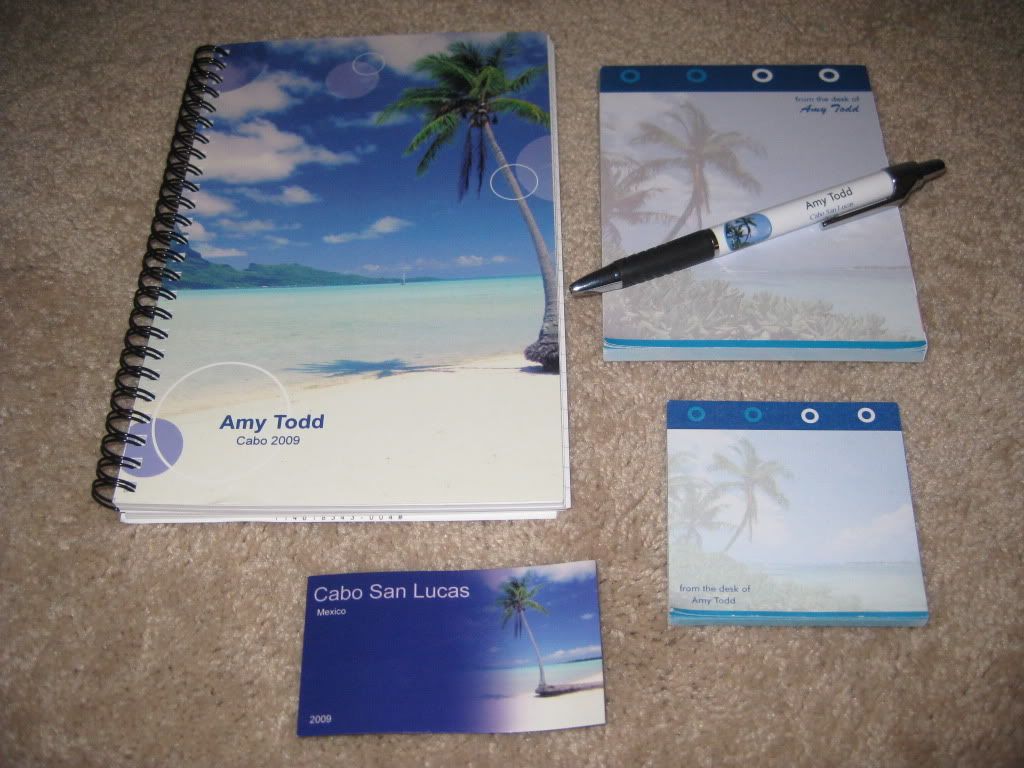 Books and playing cards. I also had soduko and crossword puzzles. I got them at Michaels, Half Price Books, eBay and Amazon.com.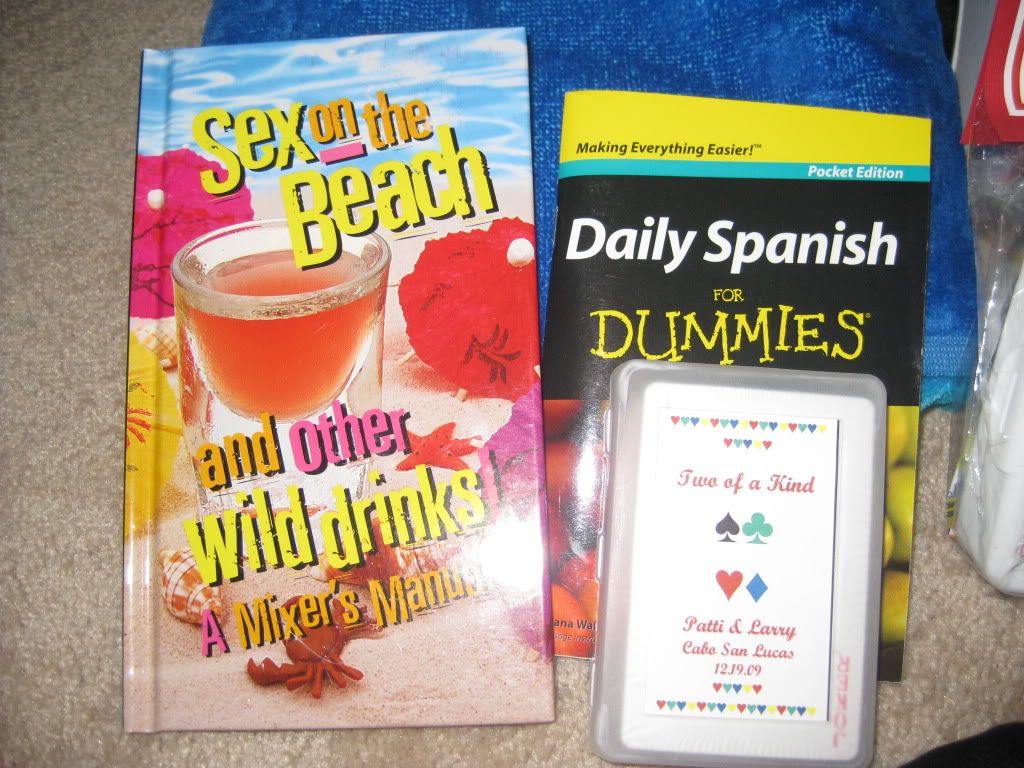 I copied the playing card labels from some of the other brides here. Thank you ladies very much!!