Hi ladies,
Since I had such a hard time finding information on how to create your own birdcage veil online, I thought I would share this here.
It was actually pretty simple, and if I had of been able to find the netting in the width that I wanted, it would be practically no work at all!
I live in Toronto, and I got all of my supplies at Sussman's bridal on Queen St. W. I bought a little extra of everything in case I made a mistake and the total cost was about $60.
The 1st step was to cut the 1yrd of netting into half and then very carefully sew it together by putting a running stitch through each square (I actually knotted every few squares). Because I wanted at least 15" width and this was only 9" I had to do this. There will be a slight seam, but you won't even notice it.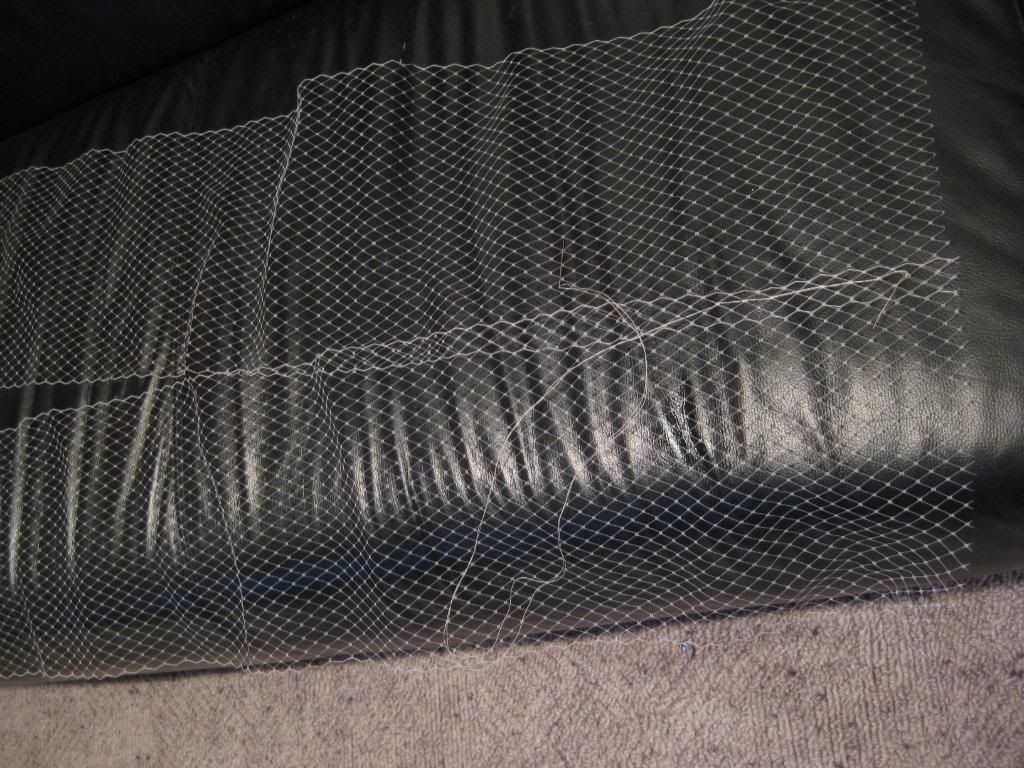 Sewing completed: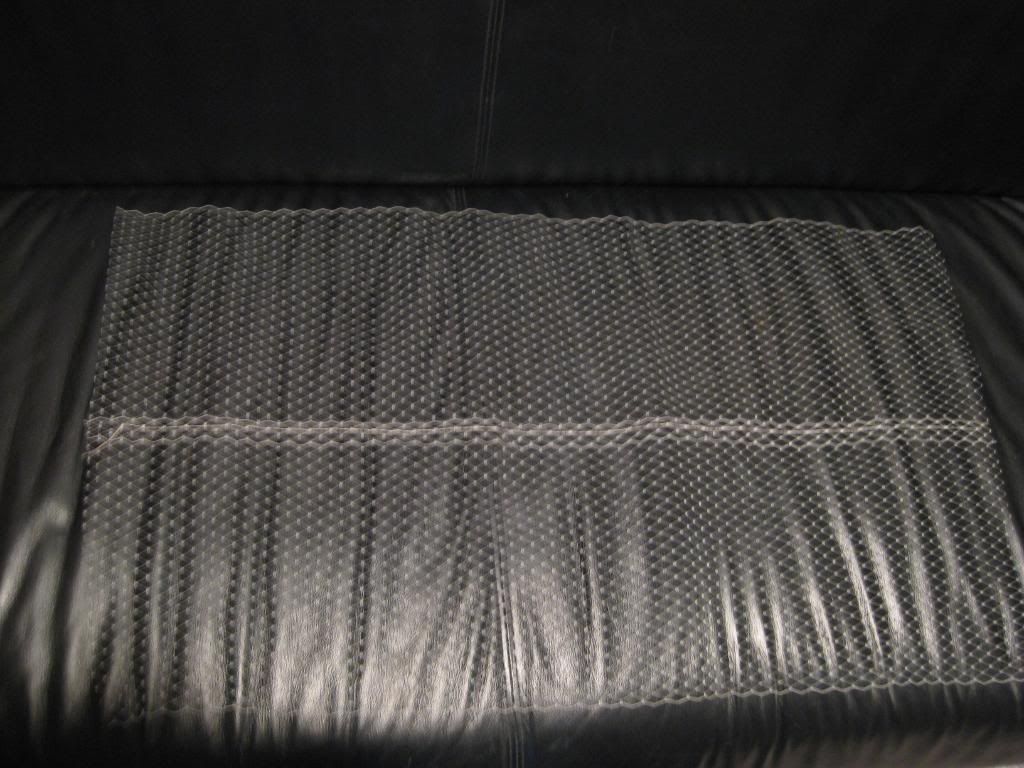 Next, add on the metal hair comb at the width you like and attach by very carefully hot gluing it.
For the flower/fascinator, these are the materials I started with:
Feathers of different variations, silk flowers, felt to create the 'base':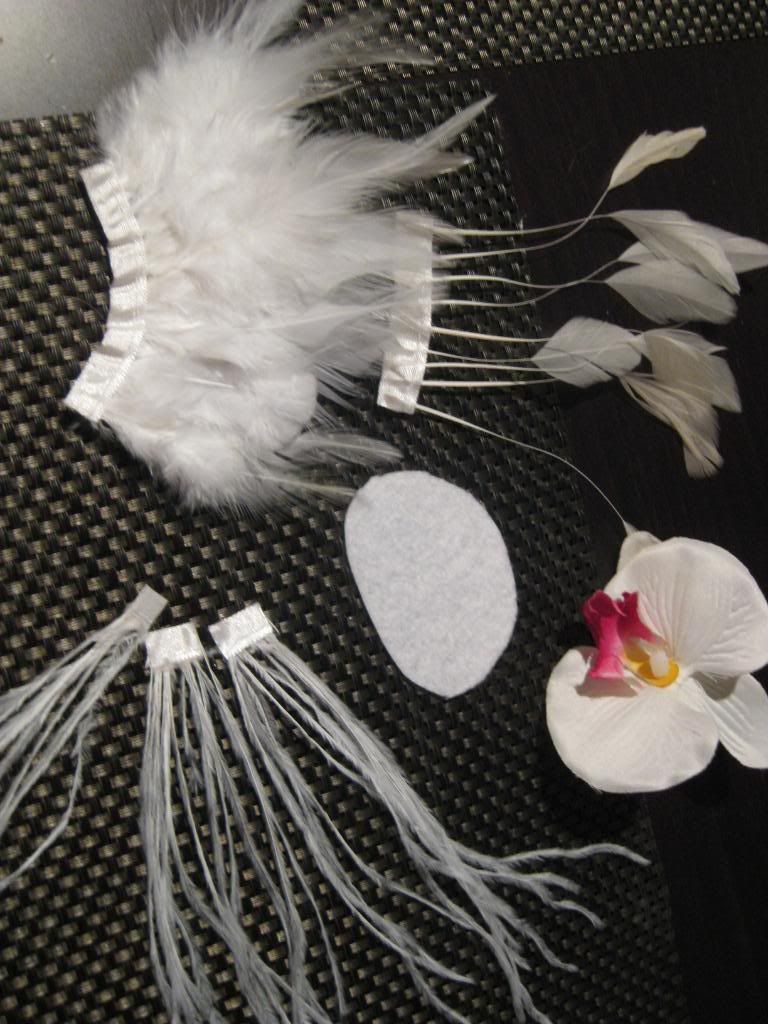 Start by gluing the longest feathers to the felt base.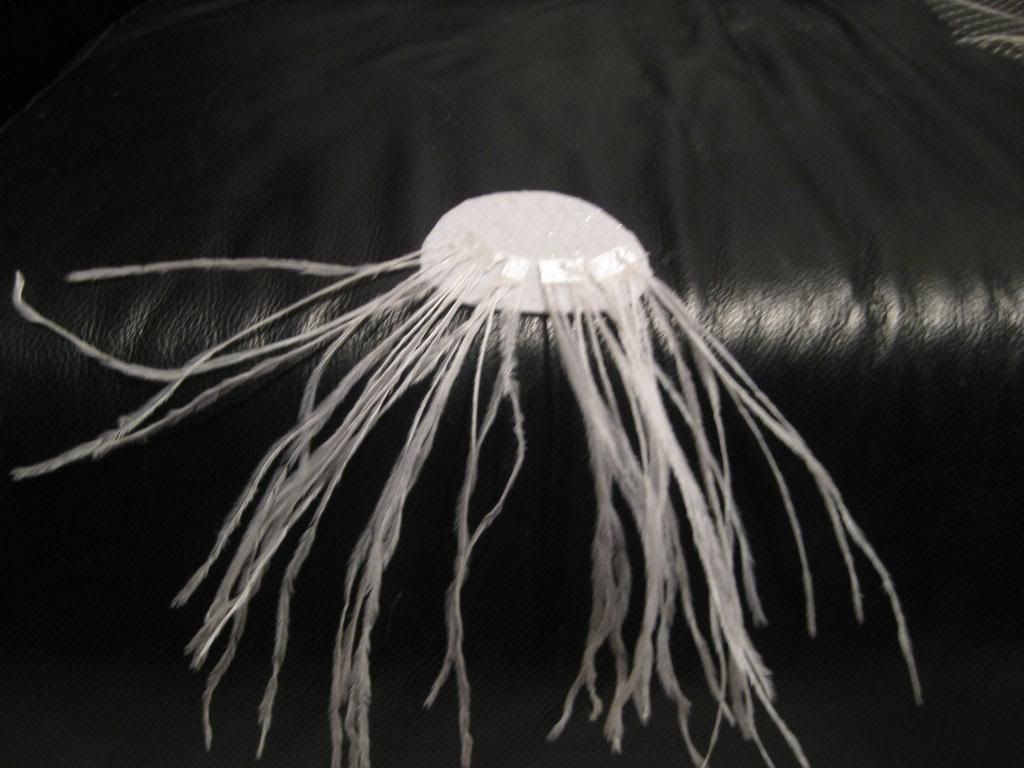 Then I put a few stitches in this to make is sit circular: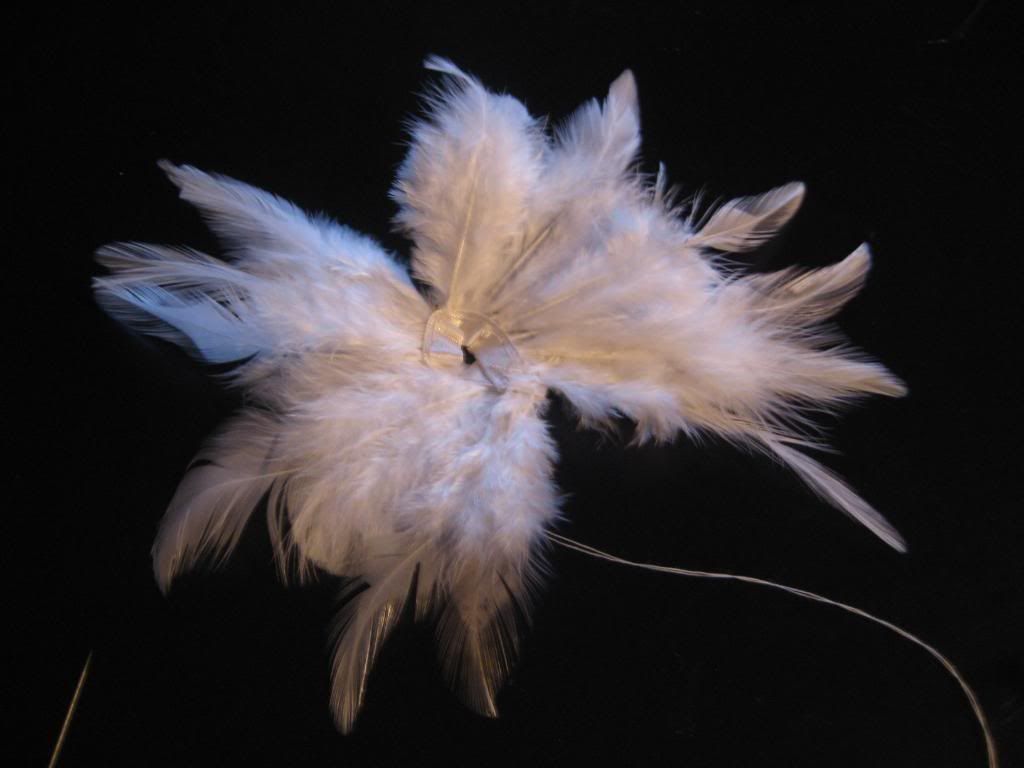 And again with the next layer: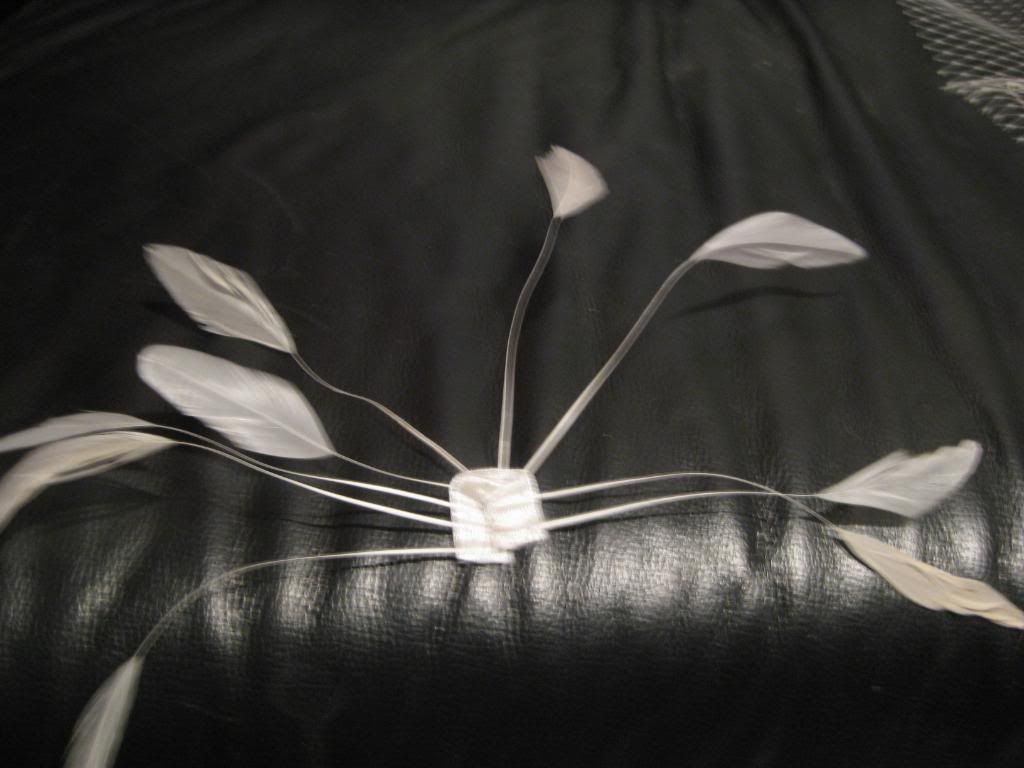 Add the metal clip (hotglue again):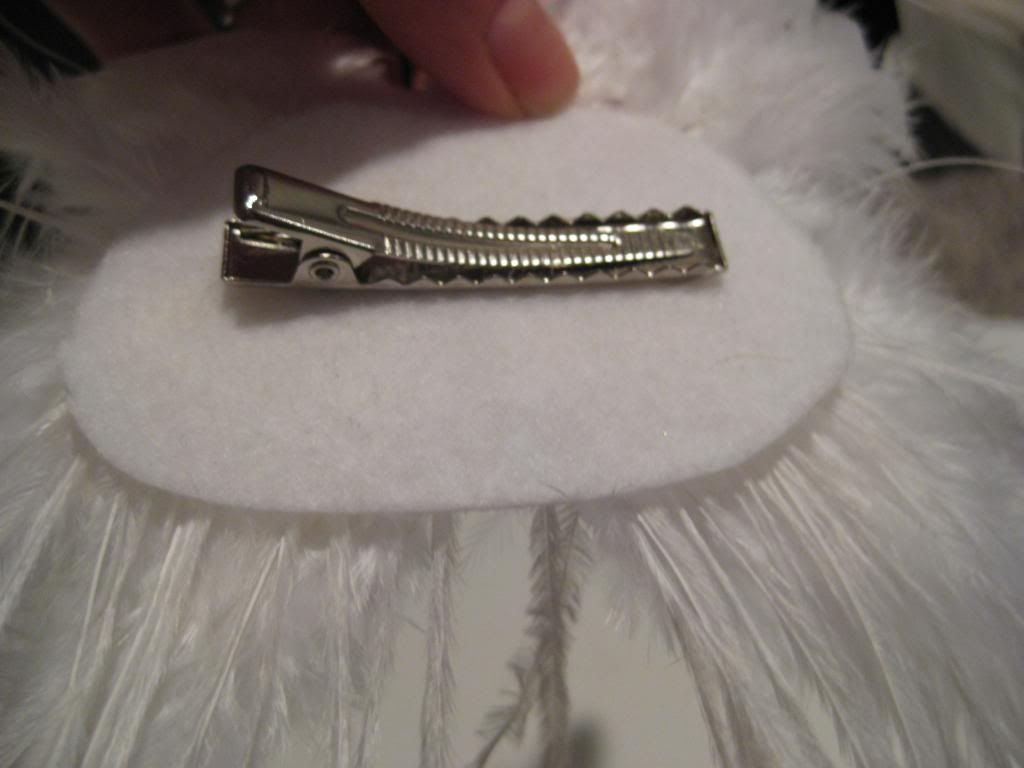 Finished product!