Well I have a bit of time yet, but I figured I am almost done so I'll start this before Christmas and things get really busy!
I guess I should start with the engarement which was pritty uneventfull. We've been together for 8 years and jointly decided it was time. I got a promise ring at this time, and then we went ring shopping.
Here is my E-ring and Promise ring. My wedding band is a row of princess cut to match my E-ring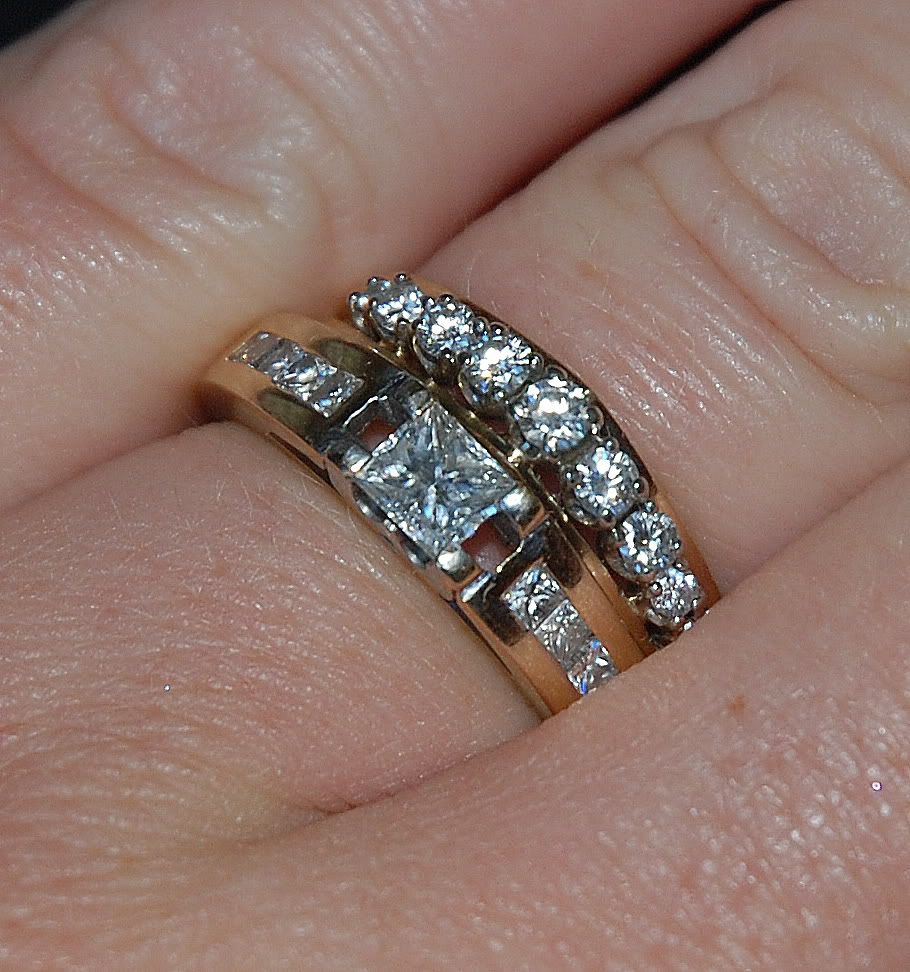 FI's wedding band. We had it designed to match mine...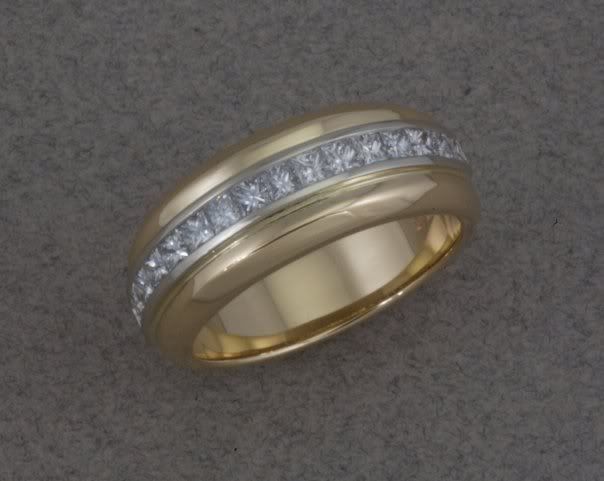 my Dress b4 alterations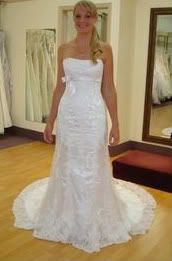 After... I had the neck line changed, not much else besides bussel... This is also with my 91 yr old grandfauther. he can't make the wedding so we did some photos with him.
My Jewlery. The Cross is my something old (my Grandmothers)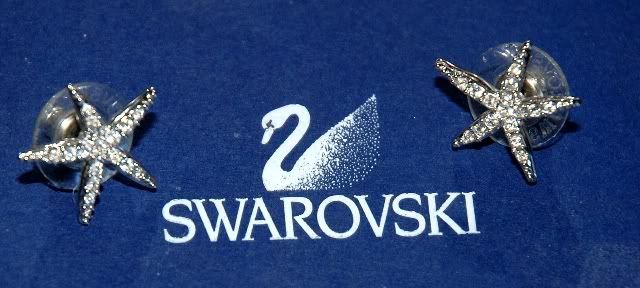 Toe Ring
My reception/comfy shoes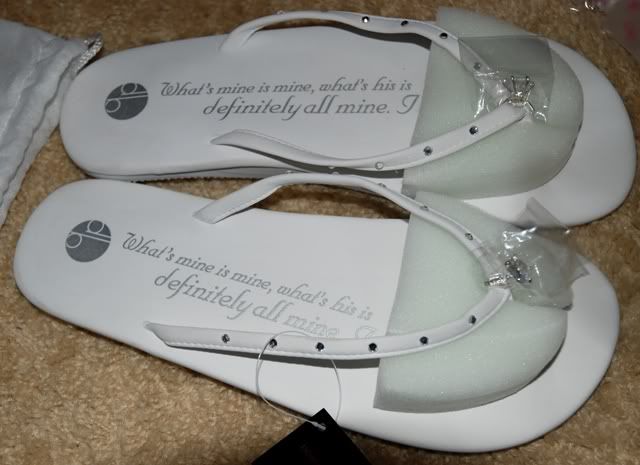 Heels
My something blue
more to come