Yea, girls! WE FOUND AN AHR-DIAMOND IN THE ROUGH!
So, I wanted to wait until I officially had pics to show all of you....but after many months of searching for something that fit the vibe we were going for (not to mention our all-important budget), we finally found the exact venue we were looking for!!! Our AHR will be taking place on Sat., Aug. 14, 2010 (which is funny because our wedding day is exactly 3 months earlier on Friday, May 14, 2010) and will be held at a place right on the Chesapeake Bay in Pasadena, Maryland. I figured if all of our friends and family couldn't come to Jamaica, a venue near a large body of water would be the next best thing, and give them a sense of a mini-getaway without going too far from home!
The Bay Ballroom at Kurtz's Beach is a family-owned and operated banquet facility, and the owner's couldn't have been lovlier at the Open House I attended (so much so that I put down the deposit that very day)! Not only did the owner tell me that I'd get a better value opting for a LESS expensive meal package, but he also "threw in" a drink fountain because he thought it was cute that I was so excited! Now we can offer one signature liquor beverage (I'm thinking of calling it something like "Married in Paradise Punch" perhaps?) in addition to the beer and wine bar that comes with our package -- how's that for looking out for the best interests of the customer, right?!? YIPPEE!
So, here are the pics I took from their website, and a few that I took during the Open House (too bad it was rainy that day but we loved it nonetheless)!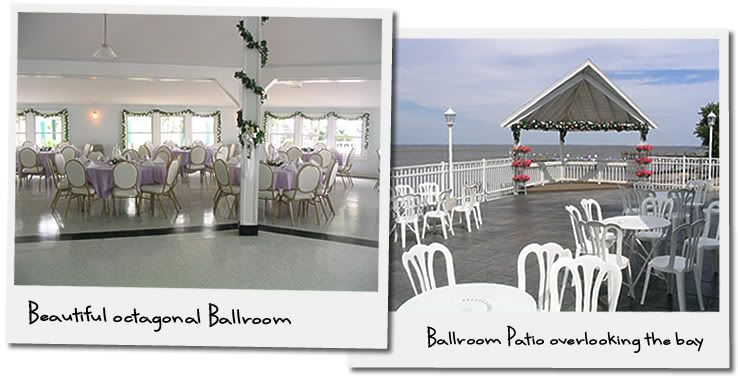 The octagonal ballroom with high-domed ceiling:
Sorry, kind of blurry...
Here's the view of the Chesapeake, just behind where the head table will be: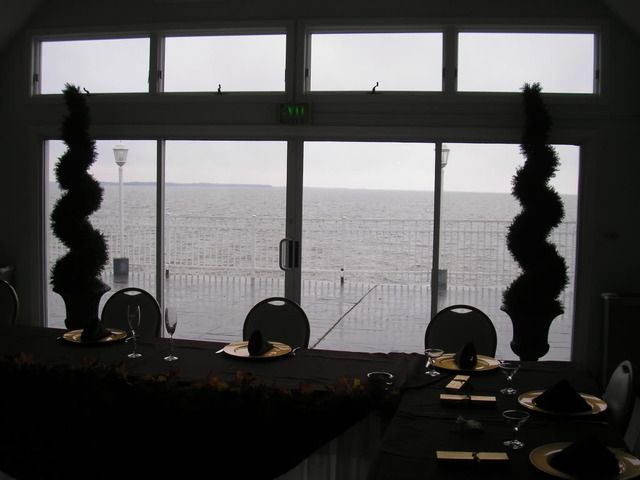 And here's a shot of the banquet/food service area:
And here is a shot taken out on the patio looking out onto the Bay: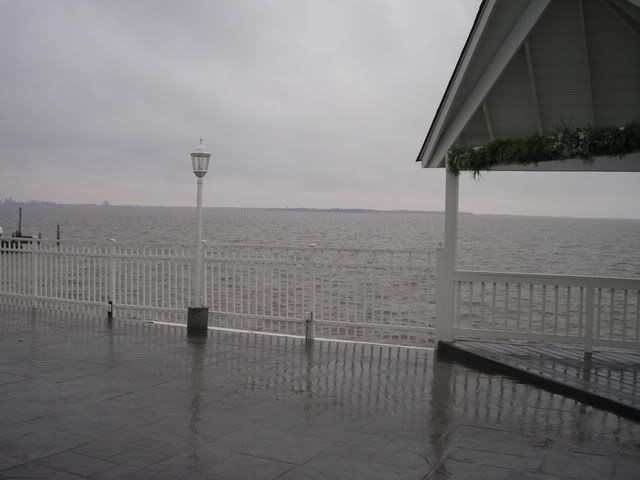 For any other brides in Maryland or Pennsylvania looking for an "casually elegant" AHR venue, I would HIGHLY recommend checking out Kurtz's Beach -- it was really beautiful, and more importantly, won't break your budget in two!