So here are pics of our wedding bands.... I absolutely love love love how they came out.
Marc's ring was tungsten size 11. I had his engraved. it's soo strong. he loves wearing it and even works out with it and not a scratch on it. LIke others have said, it does run slightly big so at first he was sized and they ordered him 11.5 and exchanged it no problem.
As for my band, we had it custom made thru a molding process so my band fits snug and matches my E ring PERFECT! it was a little bit more than your average ring - but soooo well worth it. I get so many compliments on it!
Hope you enjoy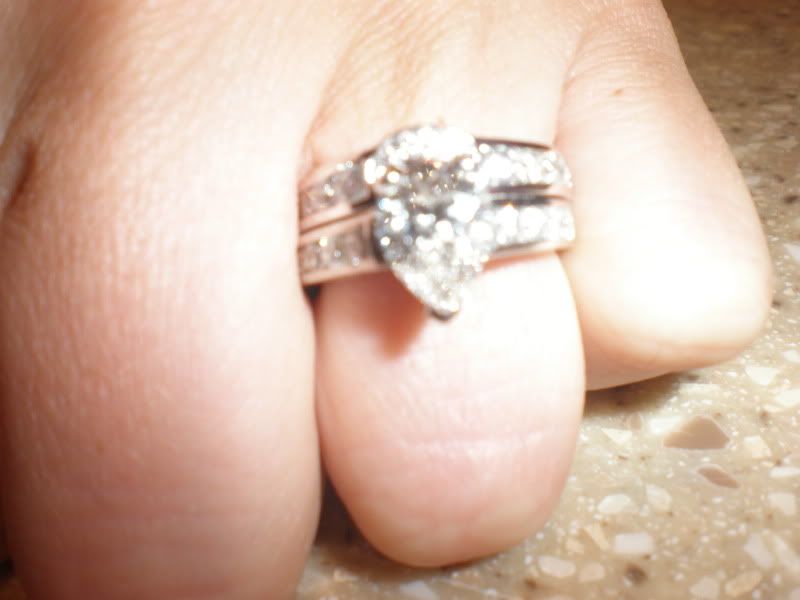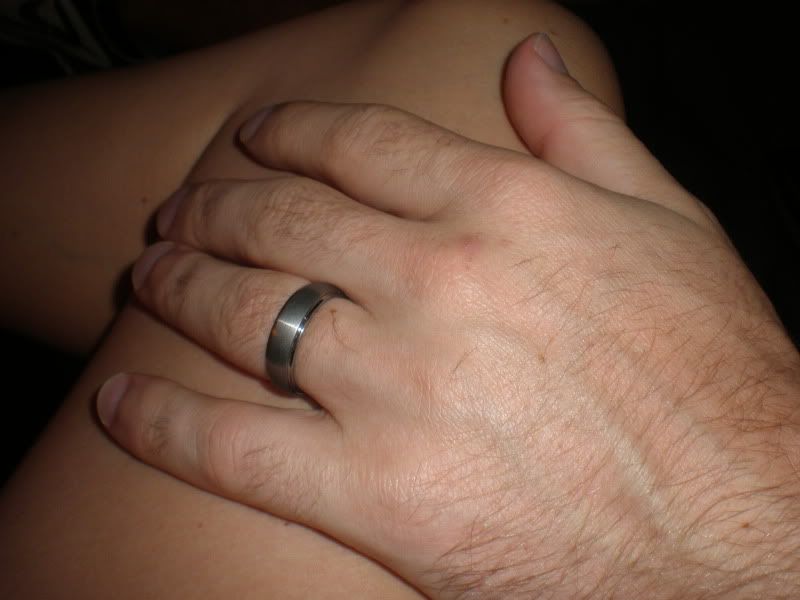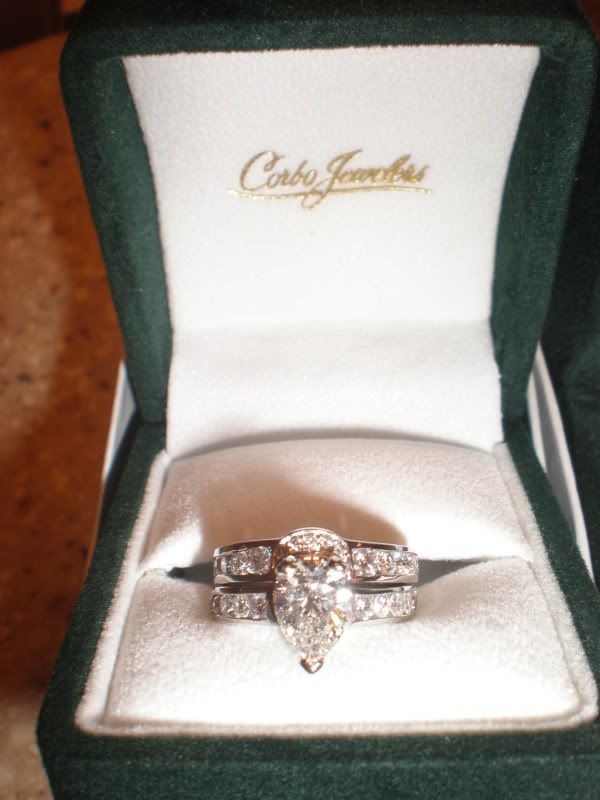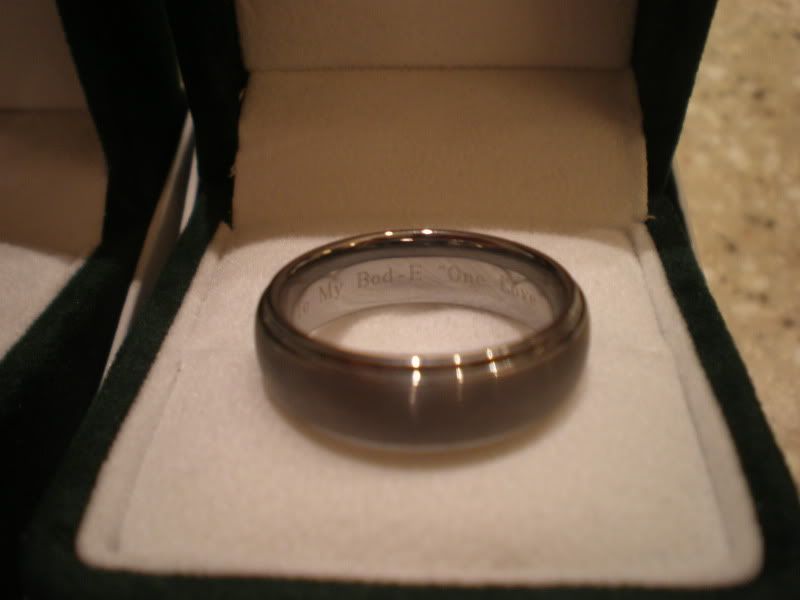 ~Courte