My mom flew into town from Montreal to go dress shopping with me and so along with two friends (one of whom was in town from the UK, perfect timing!) we went looking for the perfect dress to fit my budget.
I found two dresses that weekend - 1 which needed some work to be perfect, and 1 that was classic and that I could dress up. I really loved the one that needed work - it made me special and felt like a wedding dress to me.
After a repeat visit and a long discussion with the seamstress, I realized that I was really fooling myself to think that I wanted to get married in the other (classic) dress. If I got the other dress (which was still beautiful), I'd just keep thinking about this dress. The alterations would be easy apparently, and the seamstress even undid part of the seam to show me what it would look like. I was sold! It was a lot more money than the classic one but you only get married once, right?
Here are some pictures of me in the dress. I am getting the "pouf" part altered so that the fabric just flows straight down instead.
The dress is by Pronovias, style "Madrigal" from the spring 2010 collection.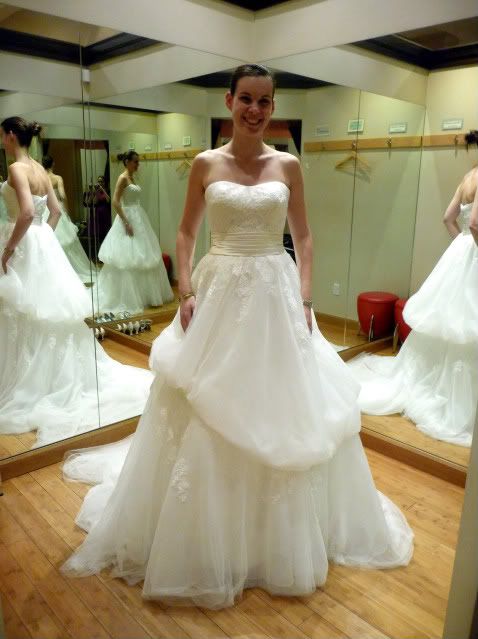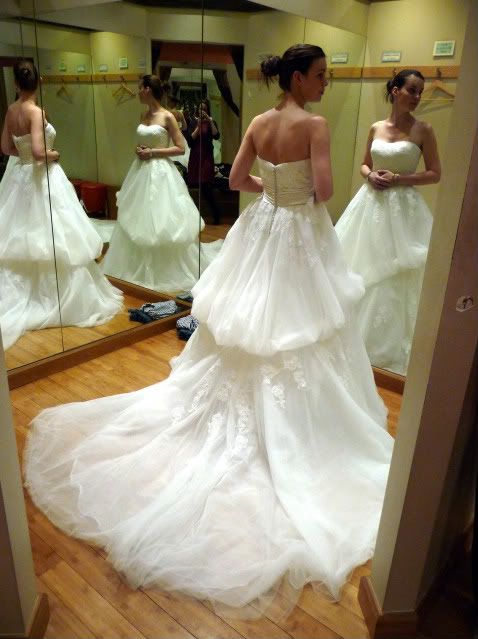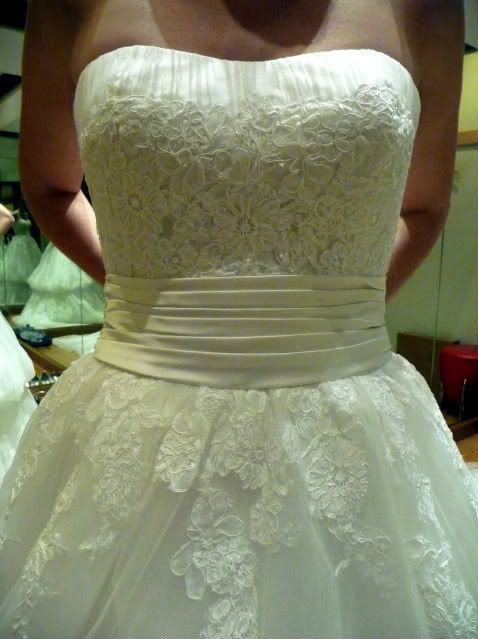 I'm really happy to be able to share the photos on here - I can't post them to my flickr account or on our blog because otherwise I'd ruin the surprise for Travis! It was driving me nut to have to keep this hush.