I'm getting ready to post my planning thread and had all this in there. But I figured it was a bit long and I never posted my engagement before so here is a little pre planning thread and some pictures…since that's the best part anyway!
The Bride and Groom:
J and I met in North Carolina in the summer of 2007, briefly at a mutual friend's party. It was my last weekend in the states before I left to study in London and he was only in town for the weekend from DC. While I was in London, J found me on Facebook and we wound up writing each other nearly everyday; pen pals if you will. We developed a great friendship but eventually as life moved on we lost touch. Come wintertime, I was in Hawaii visiting family and J was doing a soccer tour of the South Pacific giving clinics to kids from military families. It was a classic tale of being at the right place at the right time and we crossed paths, in Hawaii of all places! We got together with a group of people a couple times while on the island and then went on our first date when we both returned to North Carolina after Christmas. It was perfect and we have been inseparable ever since….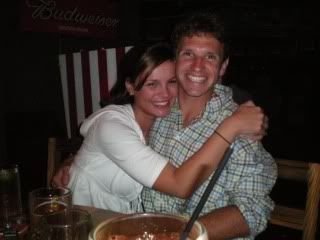 Our first night in Hawaii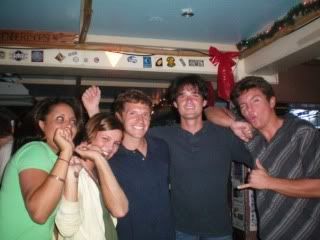 Another of us in Hawaii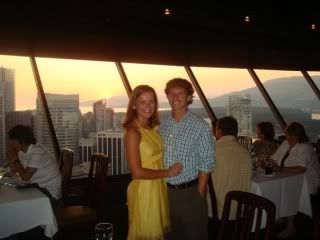 And one of us just for kicks…
Engagement:
In December 08 J and I went to a friends wedding in Utah. When we returned to NC we stayed at his parent's house because it was closer to the airport than my place and we got in really late. Not knowing we were going to be staying there, his mom dumped his mail by his computer which I was working on. Guess what was on top: a Tiffany Co. envelope! I immediately told my best friend the next day and she whole heartedly convinced me it was a Christmas and/or graduation present and I didn't think twice about it. Low and behold a week before graduation J comes out of my bedroom with a little blue bag and tells me he has a present for me…I open it and it's the most beautiful pearl necklace…and an explanation for the Tiffany envelope in his room.

A picture of the necklace (I will be wearing this on the wedding day)