Hey everyone it's finally time for my planning thread we leave in 2 days and I have so much to do but I wanted to make sure I did this since I know how we all love pictures and how much planning threads helped me during my planning!
We got engaged in March of 2007 and I quickly started planning my wedding in Punta Cana and then it all came to a halt when I had to go to school and my fiance moved to Australia but it mostly came together and here it is.
My engagement and wedding band: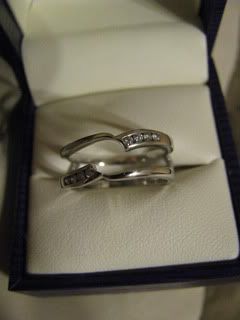 His Band it's white gold: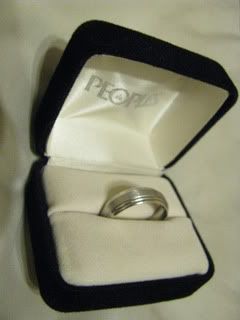 My dress I got it from the Bridal House in Edmonton and I love it!!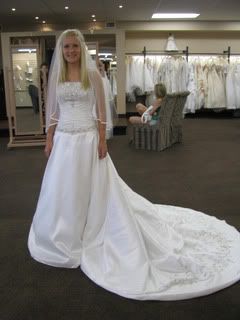 The detail of top:
My jewellery there is matching earrings: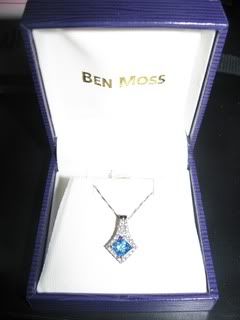 Men's Clothes from Old Navy: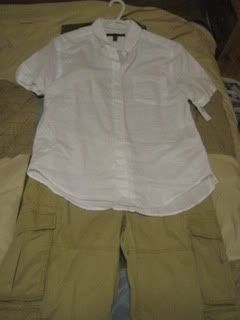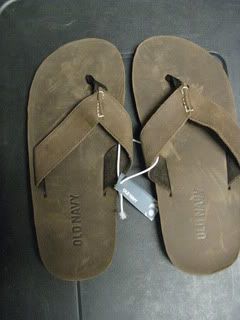 Flowers from Bittersweet Wedding Designs before all the stuff happened:
My Bouquet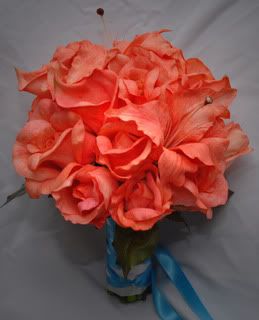 Guys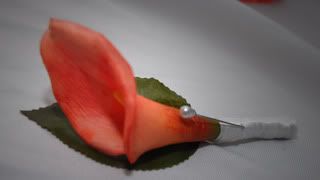 More to come..........