Hi girls, I hope everyones planning is going well.
I think I have finally decided on options for my flowers.
My bouquet is to be a variety of pinks and white, peonies, calla lillies & cymbidium orchids. Similar to the pic below but with deeper pinks also. I will substitute the roses for the peonies: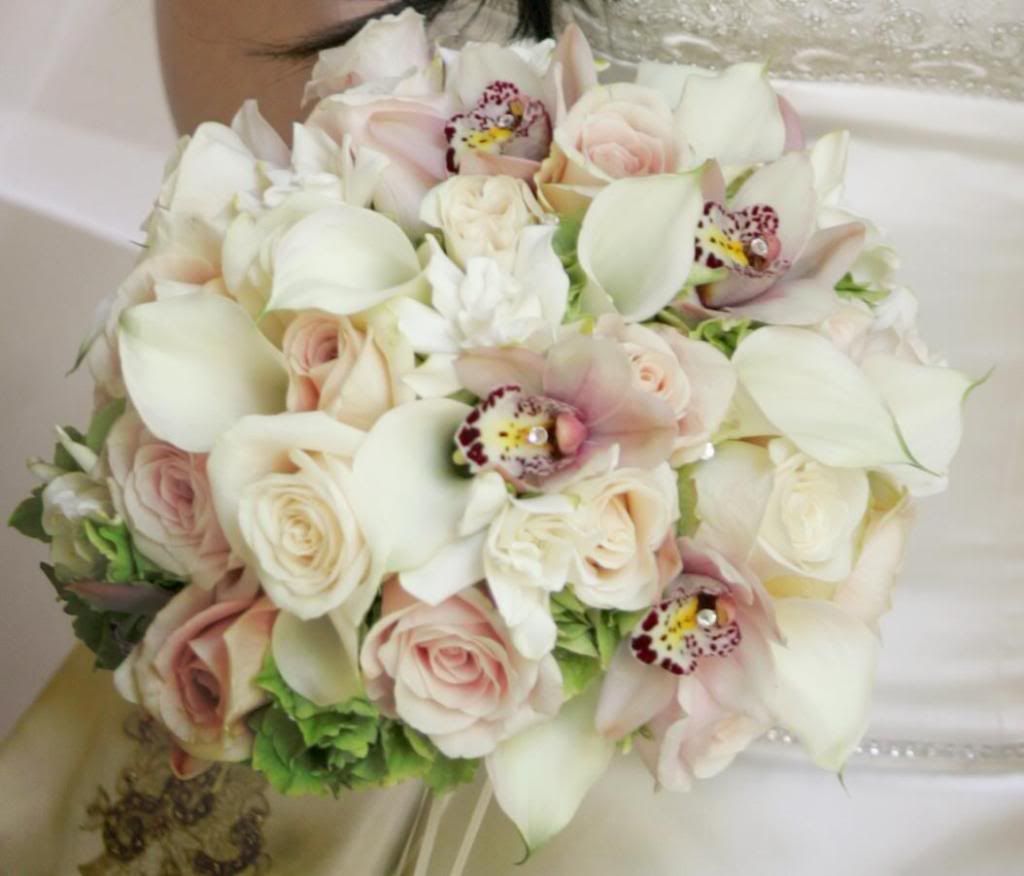 My 2 bridesmaids are going to have cymbidium orchids and calla lillies, again hot & soft pinks & white similar to below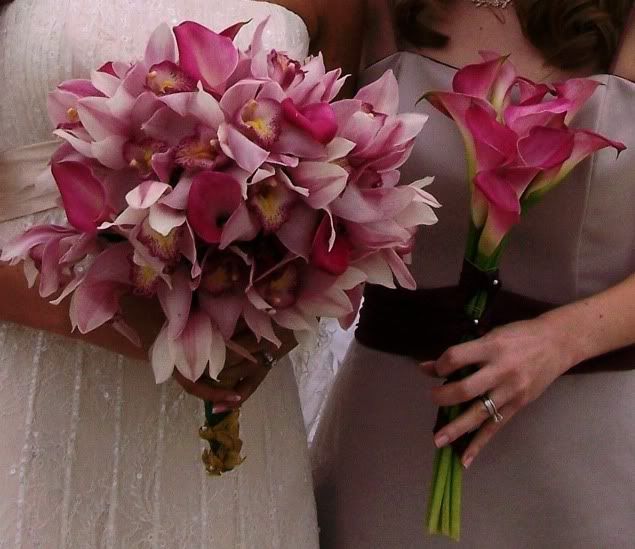 The groom is going to have a hot pink cymbidium orchid: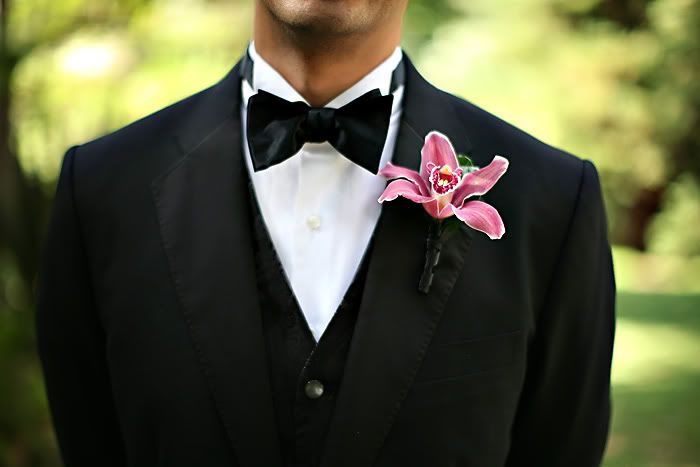 The best man and FOB/FOG are to have hot pink calla lillies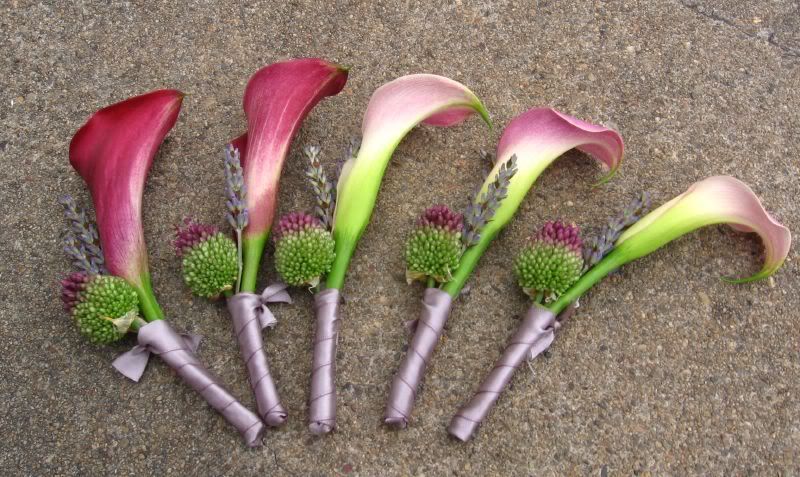 And finally the cake!! I am not sure if I will have a selection of hot & soft pink orchids or stick to the picture? I will include a hot pink ribbon if I stick with the cake in the picture. I am not sure if I should have a cake topper either. Any advice would be welcomed!
Please let me know your thoughts ladies! If you have any suggestions I would love to hear them!!
Thanks & happy planning
Angela xxx