Christabella I let the girls choose whatever dress they wanted in the color clover (the green of the strapless dress below). I have 7 girls and three are wearing the strapless, and then two of each are wearing the two dresses with straps. And yes, the dress im wearing in my siggy is actually the one strapless one. I wore it to a wedding last year-except the shade of green that year was more limey- and thats what made me go with the color and with jcrew: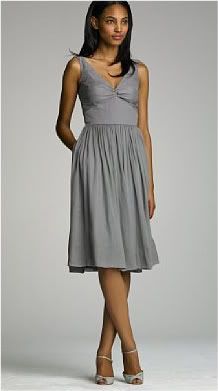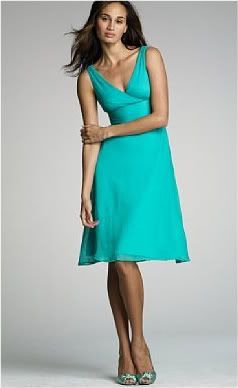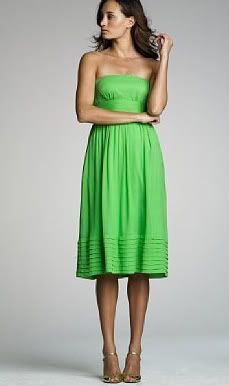 I think the dresses were $180, $170 and $165. I waited until jcrew had a 20% off your entire order code and then ordered them so that basically offset the shipping and customs. All the girls LOVE them and dont need alterations or anything.
TeNeil- I know!!! He almost crapped his pants. And so did my mom. My FI just said 'I cant believe the cheapest thing you wear all week will be your wedding dress' haha
Dani, I might be interested in the pashmina order. When would you order? We leave on Dec 24th..