Erika J's Planning Thread
It all started Sept 9th 2008 when E proposed. He made a beautiful dinner at our new kitchen table in our new house as a surprise when I got home from yoga! It was priceless that he went to such lengths for me and I came home a sweaty mess. Literally soaked 100% saturated in sweat from hot yoga.
We are getting married at Dreams in Cabo. We saw the location just by googling weddings in Cabo, then thinking how great would it be to get married there. And then eventually figuring out that it was within the budget. Which then led me to the forum and all of you wonderful ladies; it has truly been the biggest blessing of the entire wedding process. There is no way that my wedding would be ½ as nice if it was not for all of you.
I have borrowed so many ideas and templates I cannot name everyone, but a few that I have pestered more than everyone else I have to mention, Tammy – for this amazing forum, an being my TA. Andi- for the constant pestering and your templates (all of my wedding stuff) and your constant support, JessicaM – you were so helpful when I was a noob and knew nothing, Ana- the ultimate Dreams bride, Heather – for leaving stuff for me in Cabo, Stacey – for the bouquet jewel, Yael- for always letting me bounce ideas off of you and telling me the truth no matter what and everyone everyone everyone else!!!!
The ring: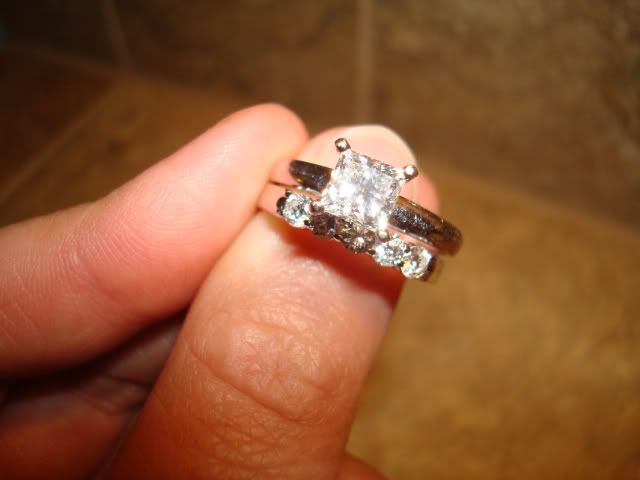 The Dress:
Hair flower: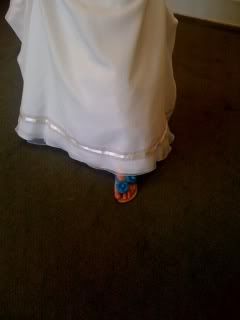 Grooms attire (wearing kahki slacks)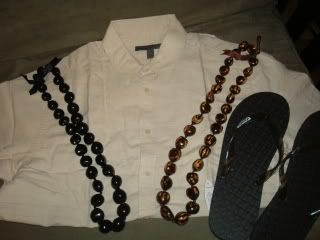 More to come......