Hi there! I have a few extra items for sale that I'm not going to be using. All prices do not include shipping. Thanks!
First I have a whole bunch of plastic luggage tag loops. I am willing to split these up, 10 for $1. I have a couple hundred, so just let me know how many you need. I'll ship these via mail, so shipping shouldn't be more than $1.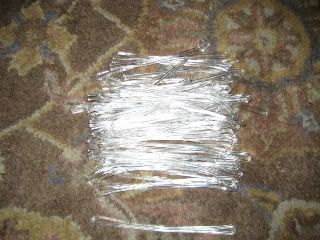 Next I have ten decks of cards (5 packages of two). $4 for all ten.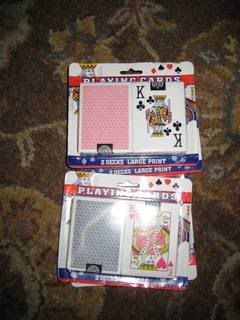 14 finger starfish, 2-3" in size. I added one of my own in the picture so you can see how I am using them. $7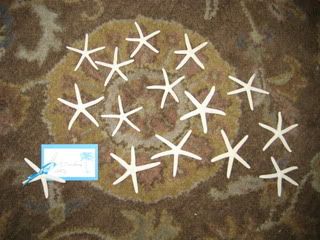 I have six of these silver vases. These are PLASTIC, so they are wonderful for transporting! They are about 7.25 inches tall, and the opening at the top is appx 4", the base is about 3.75". I am using these to make my own centerpieces. The faux flowers are not included. $24 for all six or $5 each. I will give preference to someone taking all six.
I also have some silver starfish charms, but forgot to count them. I'll add these tonight or tomorrow morning.
Thanks for looking!! Let me know if you have any questions.