Quote:
Originally Posted by caporrone

Hey Mel -

This is something that we did last month at our wedding for place cards... very similar to your idea if this helps give you a better visual...

our guests loved it and thought that it was so cute.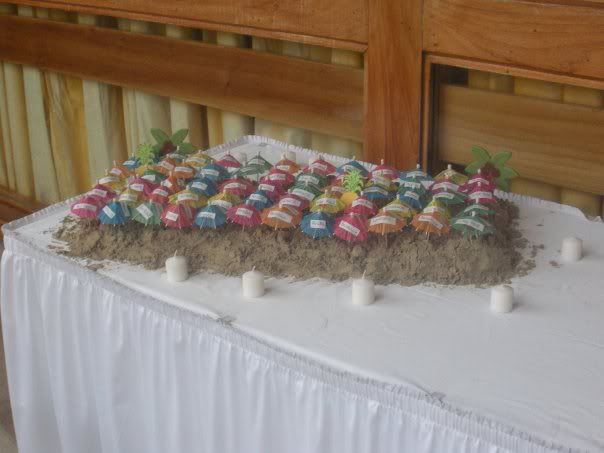 Tip -
the parasol umbrellas wouldn't stay open and were very hard to write directly on them. so i then improvised and wrote our guests name's and tables they were at on sticker paper (blank labels) and cut them to size... then opened the umbrellas that day and stuck on the names and it kept the umbrellas wide open. I stuck them directly into flower foam board and covered it all up with sand as the last step
~CC
This is adorable!!! I love the idea.