I just came across some leftover wedding stuff (we moved right after the wedding and things have been packed away) and need to get rid of it before DH throws it all out
Buyer pays shipping, not included in price listed...please post here if you're interested so that my PM box doesn't fill up!
Raffia Fans (18 of these-8 with pink real touch orchids attached, 8 with green, 2 plain). I purchased these last year from a fellow BDW bride (I think they were used once at her wedding) and forgot all about them. I ended up making program fans but really wish I had used these. They vary in size, but are so light they would have been easy to transport. And the colors were perfect for me...really mad at myself for losing these in my apartment. Box weighs 3 lbs. $20 for all.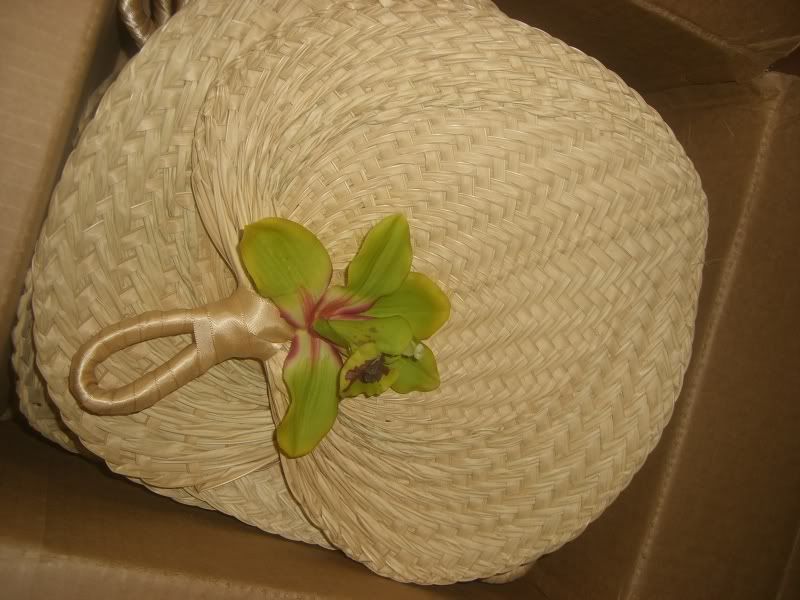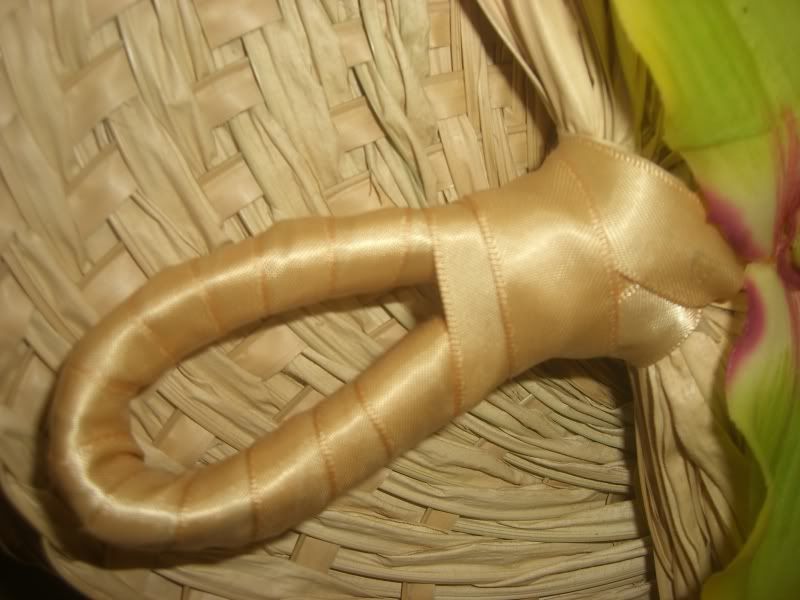 White Rose Bouquets (4) NOT real touch (petals are soft fabric), do NOT look very real up close (see stems). I bought these with the intention of mixing them in with real touch flowers. I think they look real enough from far away...the stems give it away though. I didn't end up using them and they are still wrapped from the bride who I bought them from...she used them once at her wedding. There are 4 bouquets, 3 with 10 roses, 1 with 9. $15 for all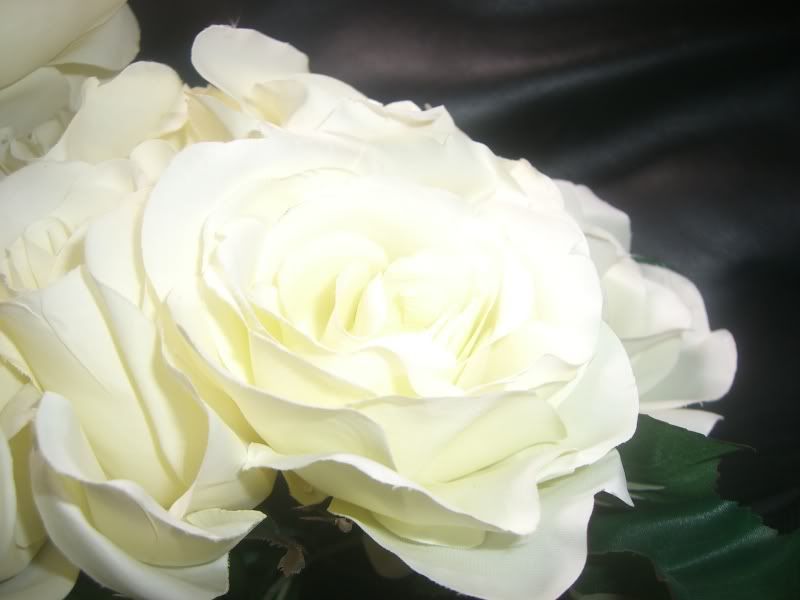 Riviera Maya Travel Mugs-Blue (10 total) $3 each or $20 for all. Our guests loved these-only complaint is you can't see the writing well because of the color