Brand:
Style & co (from Macy's)
Size:
US 8.5
Color:
Pewter
Material:
Leather upper
Heel:
approx 1"
Style Name
: Oakslv
Condition:
Brand new, with box.
Retail:
$70
My Opinion on how they fit:
Length - True to size 8.5, width true to size.
Comments:
These would be great shoes to either wear for your wedding (if pewter/silver would match your dress) or to change into at the reception. Comfy and cute!
Selling Price:
$15 + actual shipping costs
Payment by: Paypal, USPS Money Order, Check (10 business day delay to wait for check to clear)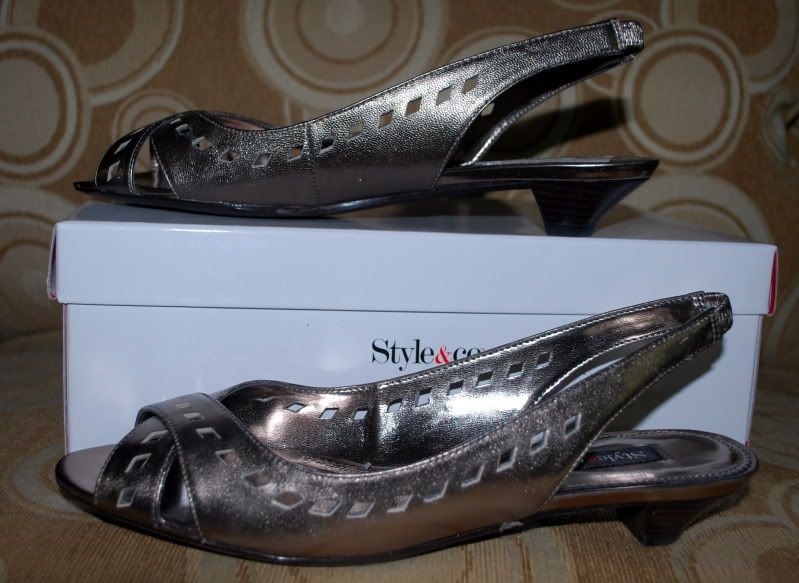 Thank you for looking. PM me with questions