Two weeks until the wedding! AAAHH!! First off, I want to thank all the BDW Brides for all their wonderful ideas. You all are very creative, and I loved stealing from you all.
How it all started:
Match.com, baby! We really did. Some people are ashamed of admitting this (Oh, the horror!), but we are proud that we did it. In the Bay Area, if you are single, you are most likely on Match.com. It gives you something to do while you are bored at work… and most of us work at a PC in our cubicle-hells (mine is Split Pea Green).
He kept looking at my profile (he had too many gals on his plate at the time… whatever.
), and I finally just winked at him! We emailed for a couple weeks and then had our first Date. We went to the Stanford Theatre and watched "How to Marry a Millionaire" (John says he was setting me up for disappointment), then we had dinner and then went to Caf© Fino to have Lemon Drops and watch a fantastic three piece jazz band. Our first meeting lasted nine hours! He held my hand while walking around Palo Alto… and that was that.
How he asked me to marry him:
In bed. I'm not saying anything more. (This really does make it difficult to answer the How-Did-He-Ask-You questions!)
Our Rings:
Here's the eRing, wedding band, and the ring that I'll most likely have the diamond set in later (Sorry so blurry):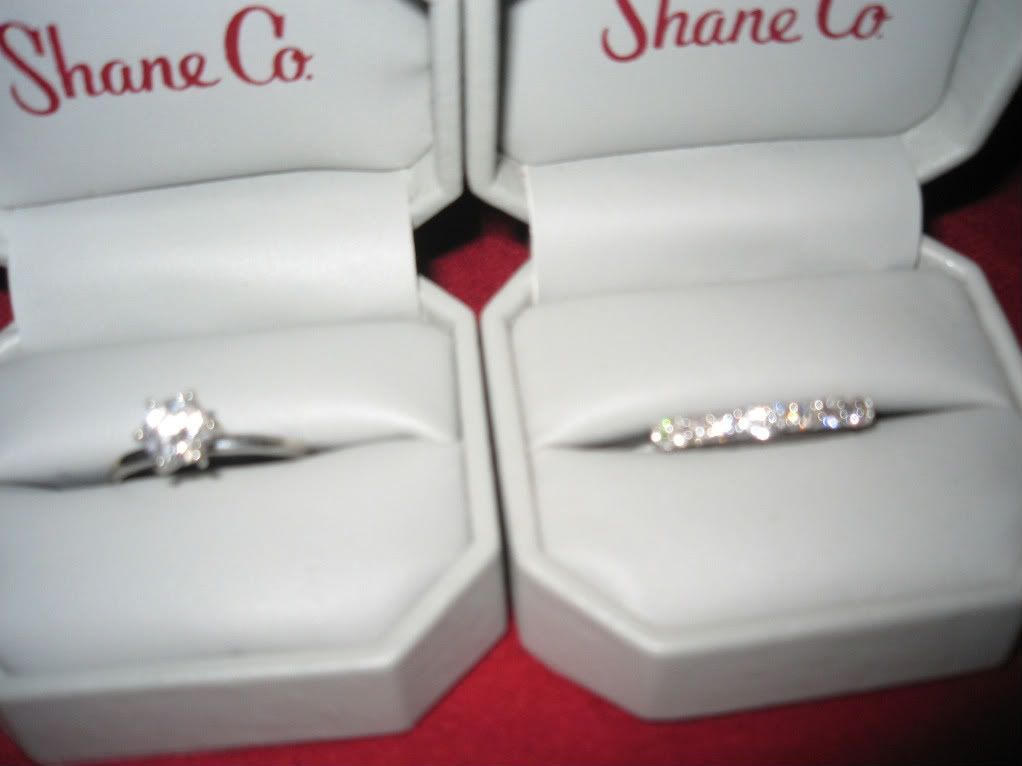 Mark Scheider's Mystic
John wanted a plain gold band, and he got it!