My parents had invited us this Sunday for dinner. They told us that since my grandmother was out of the hospital that everyone wanted to get together and have dinner. My parents have a large basement where we usually have parties at so thats where we were going to have the dinner
Jr and I were debating on going Sunday morning since we were out last night really late. In the end we decided to go and wow are we glad that we decided to go. When we got to the basement everyone yelled out Surprise!!! JR and I just looked at eachother in shocked. It never even crossed our minds that they were doing bridal shower for us. There was ALOT of people there from my family and his family as well. It was really nice. My mom said that since alot of my aunts and my grandparents are not able to attend the wedding in Mexico that they wanted to have a dinner for everyone to share the moment with us.
We received alot of gifts and alot of $$$$ which was great! We feel so blessed that our families got together to do somethng really nice for us.
Well I know how everyone loves pictures so here you go:
This is JR and I with our MOH and Bridemaids.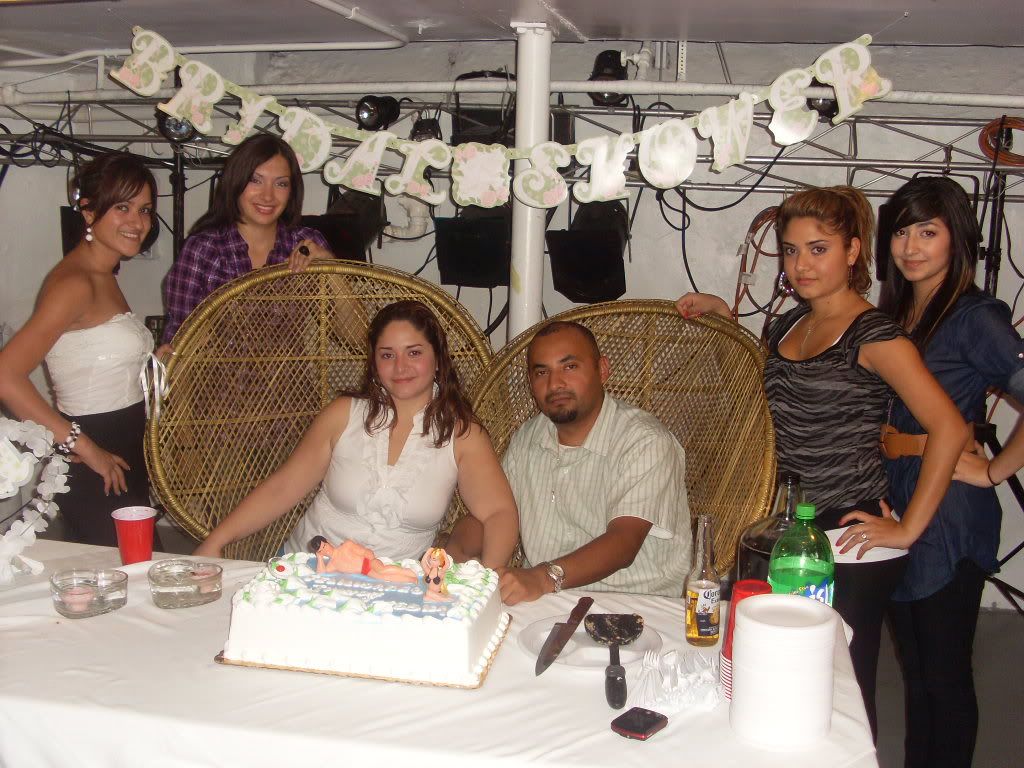 Jr and I with MOH and BM
JR and I with FSIL's and there husbands and kids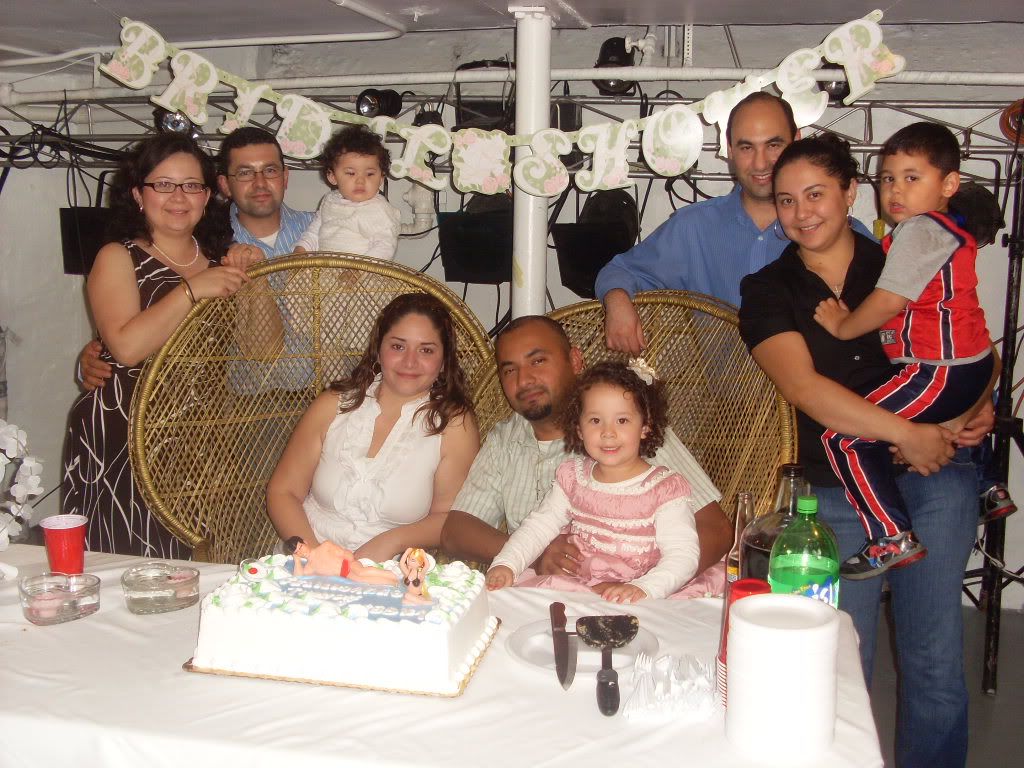 From left to right: My dad,me, Jr, my mom and JR mom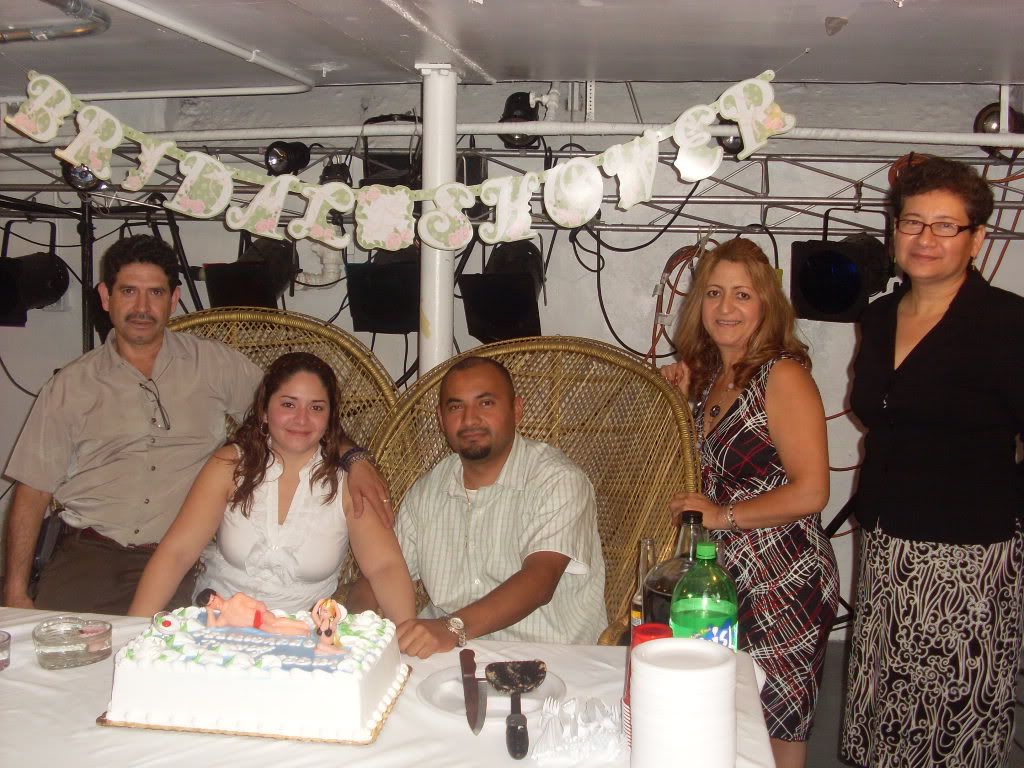 This is our cake...too funny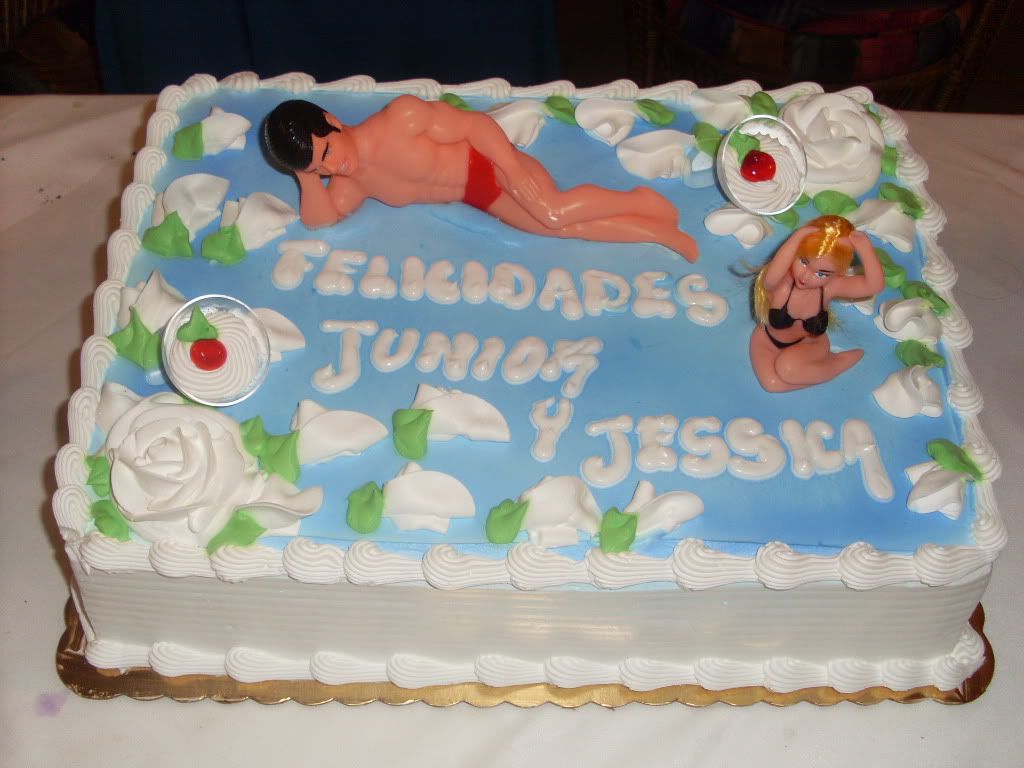 JR and I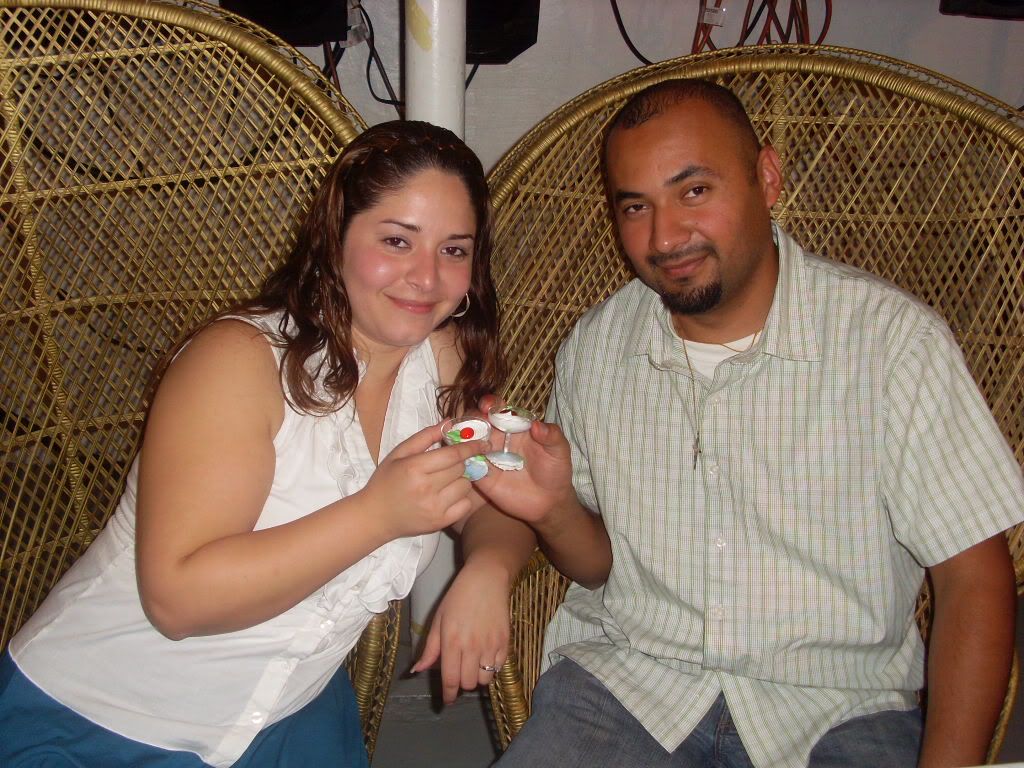 I like this pic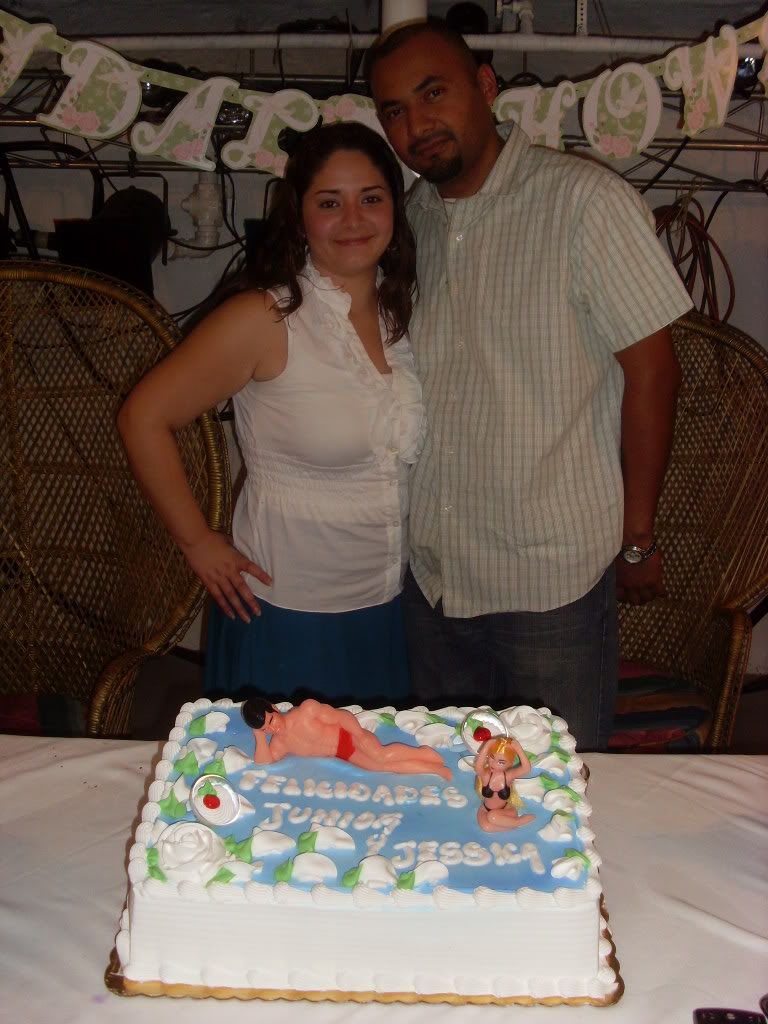 The cousins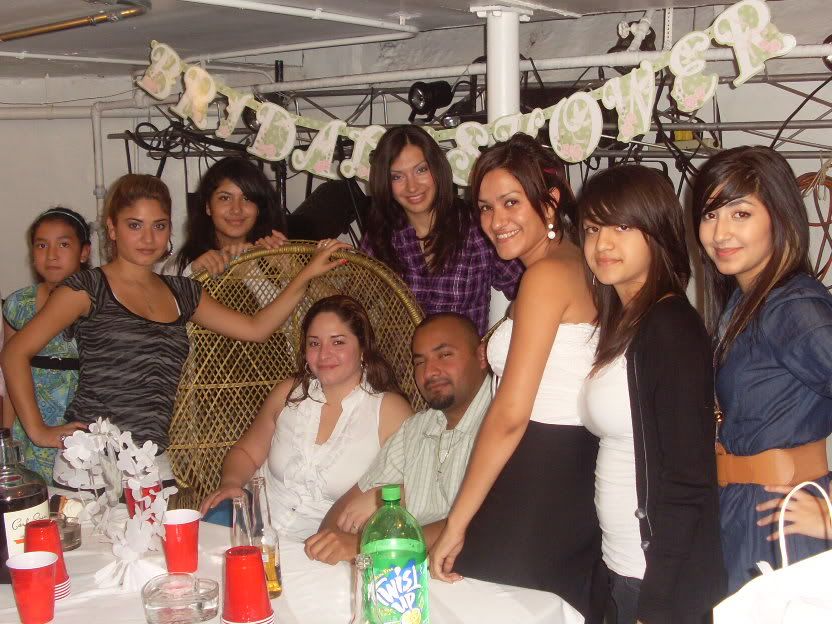 JR and I with my sister MOH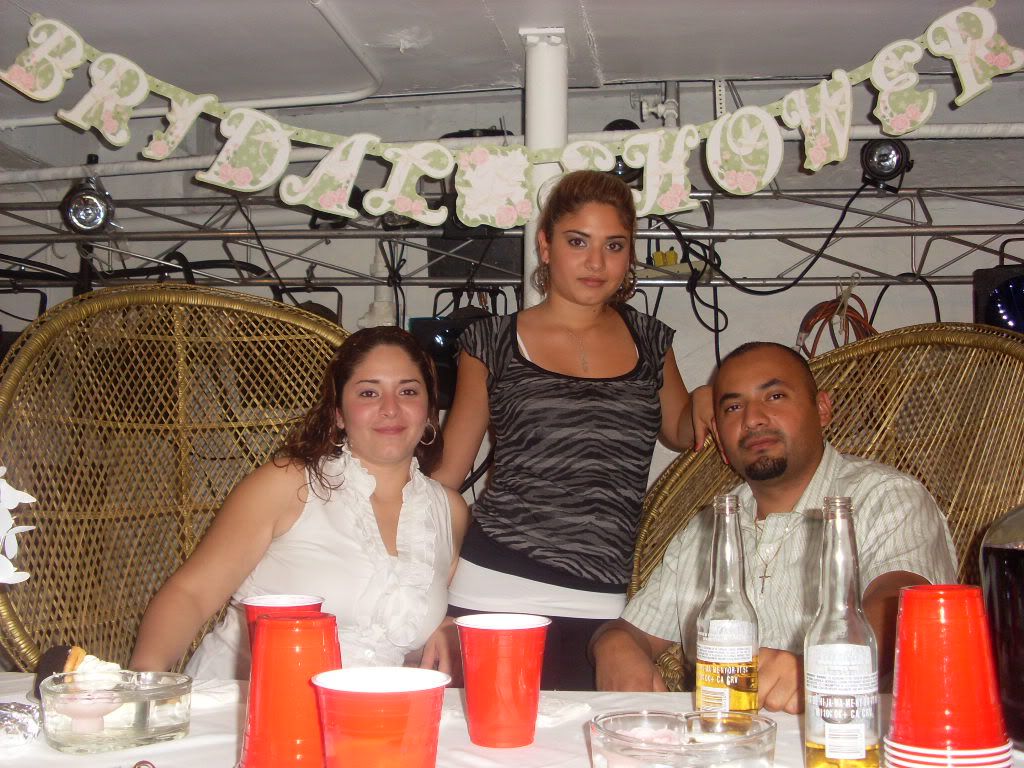 The cousins