I thought I would share our STDs(my fiance is reading this over my shoulder and is questioning that sentence
). We came up with this idea from the Message in a Bottle STDs but we added our own ideas too. The message was created by Matt and then we printed them on the computer. After creating and printing them we burnt the edges to add a little extra to the invite. These were all hand delivered right after we got engaged so everyone was surprised with the message- it was a great way to announce our engagement.
Here is a picture of the invite before the burning. Willow and Kyzer are our dogs.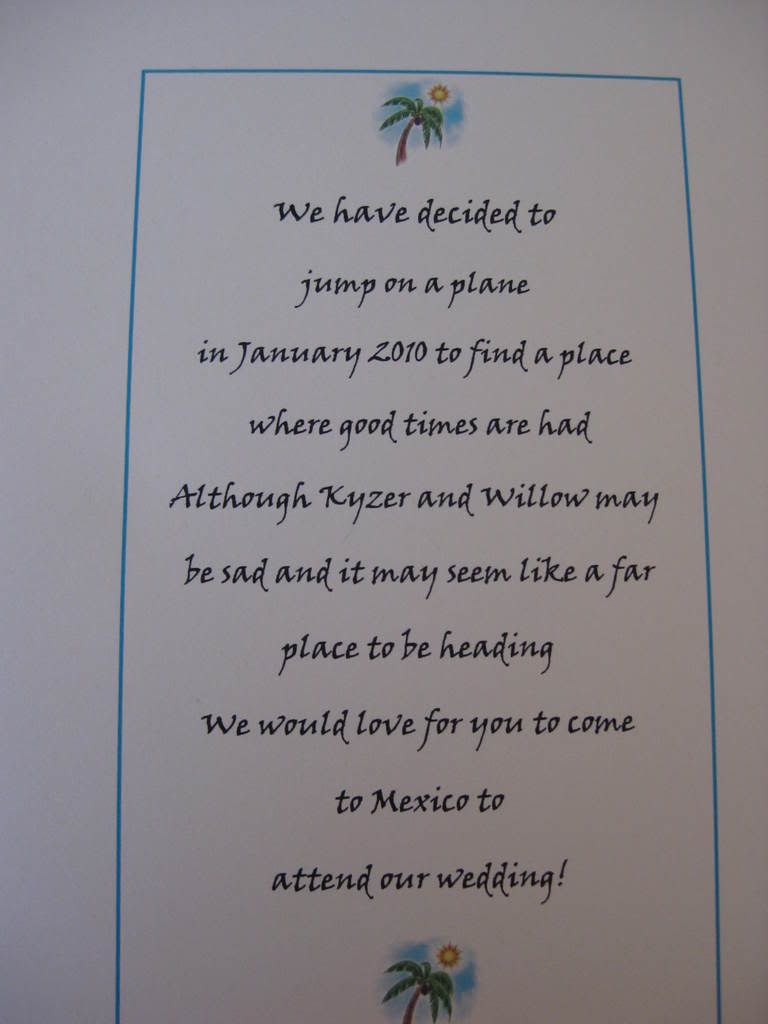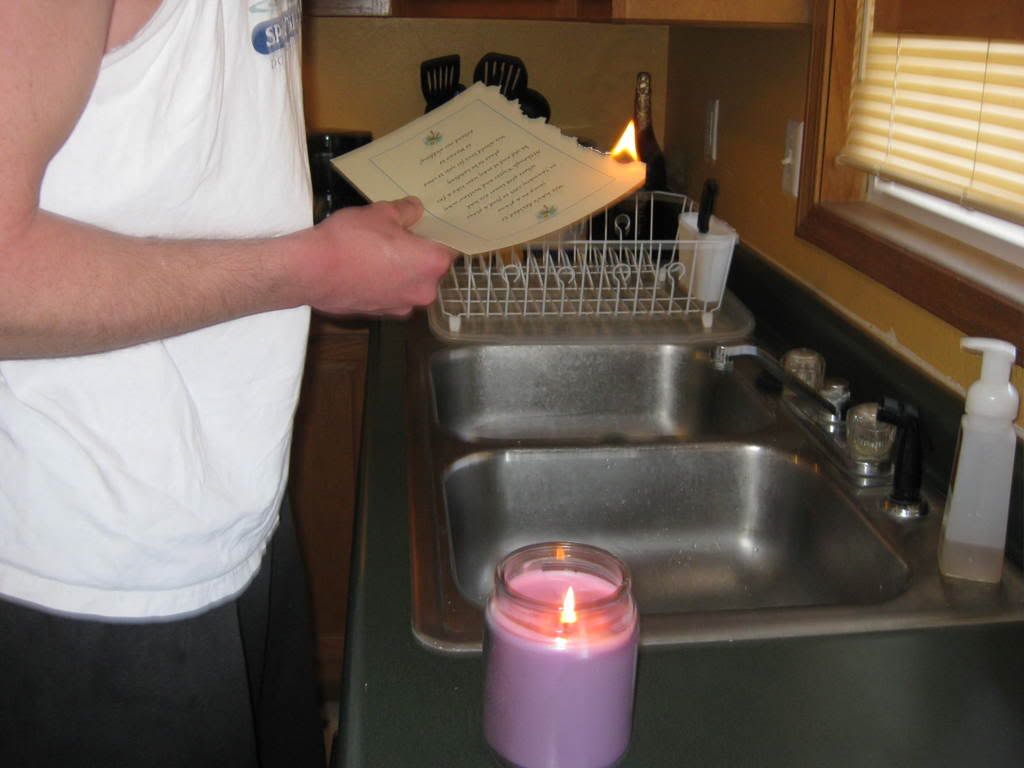 All of the equipment. Sand and shells from Michael's. Landshark and Corona bottle from our consumption
. Matt works for a beer distributor so this seemed perfect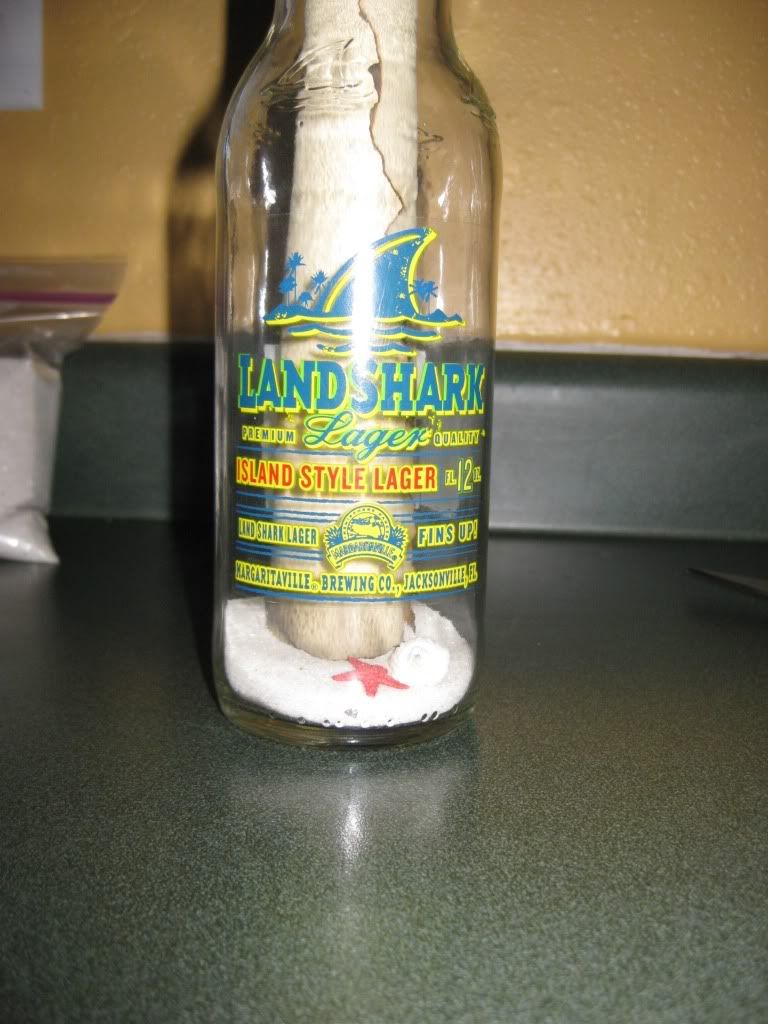 The finished product with the name tags on each bottle