Hi-ya, ladies!
Ok, so I guess I am sort of sentimental, but I was just going through pictures from my wedding-dress shopping excursions, and I found one of my mom and I on my 1st day out that I felt was really special and wanted to see if anyone else had a pic. they wanted to share!
Here's my Mom and I just after we bought my first dress (which is now the dress I will be wearing for my AHR since I changed my mind and got my Sottero & Midgley a few months later, which she totally adores and it's her DREAM DRESS as much as it is mine!):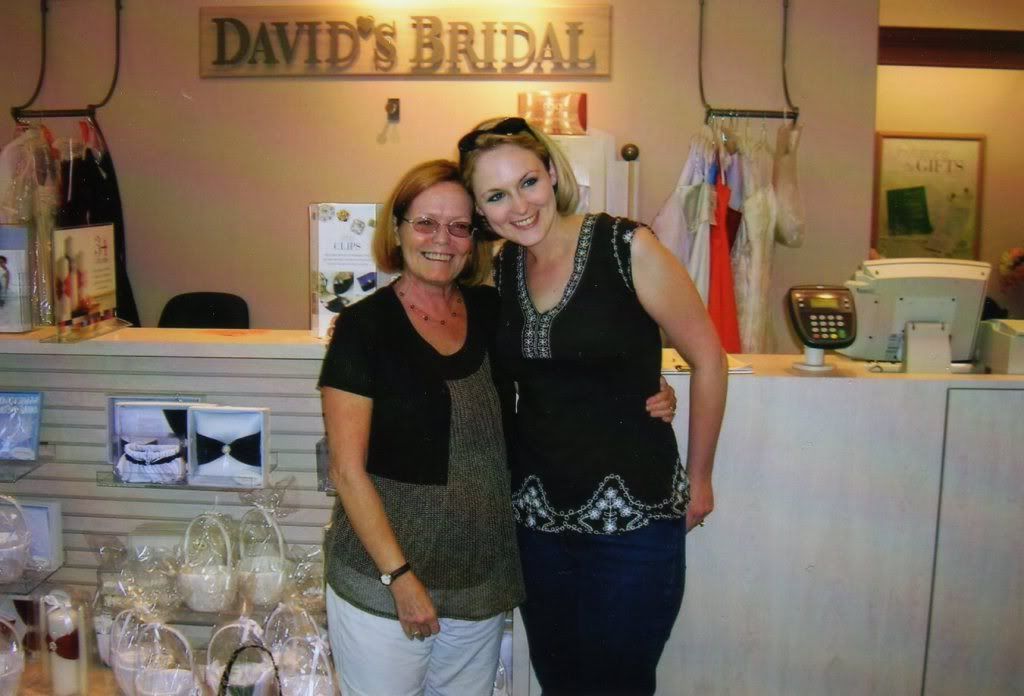 Anyone else have a "Mama N' Me" moment they'd like to share?