after hours and hours on photoshop...the invites are DONE!
kraft #10 envelopes were used in addition to different size kraft labels from
Online Labels - Labels for laser and inkjet printers! Compatible with all popular software programs for printing labels!
to use for our seal and our return address for the RSVP par avion envelope (left over from our STDs)
more than happy to help anyone making their own. the only template that i have for this that would be easy enough to pass on would be the Pesos used for the RSVP and Schedule, but you'd have to have general photoshop knowledge of layers, etc. They were actual pesos that we found at a flea market right after we got engaged! feel free to PM me for more info.
all the components laid out: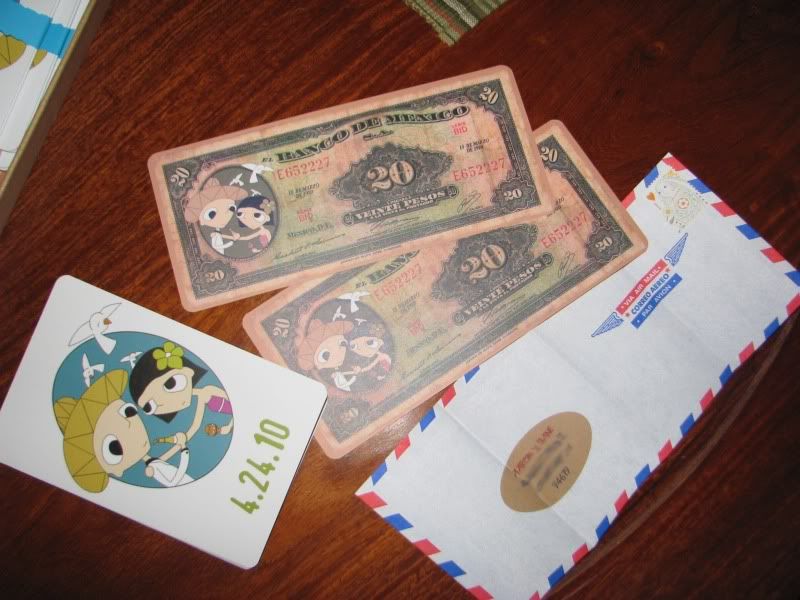 invite bundled together, ready to be stuffed:
side 1 of accordian fold invite:
side 2: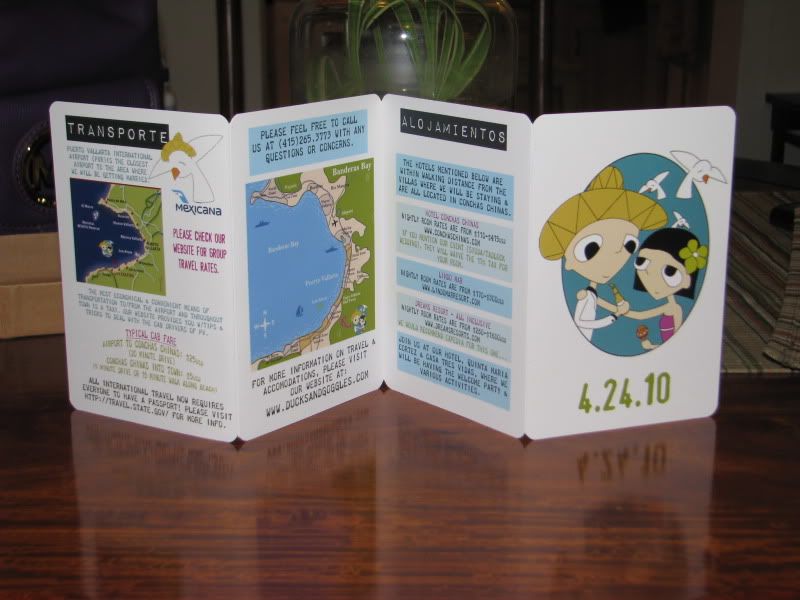 details of the day: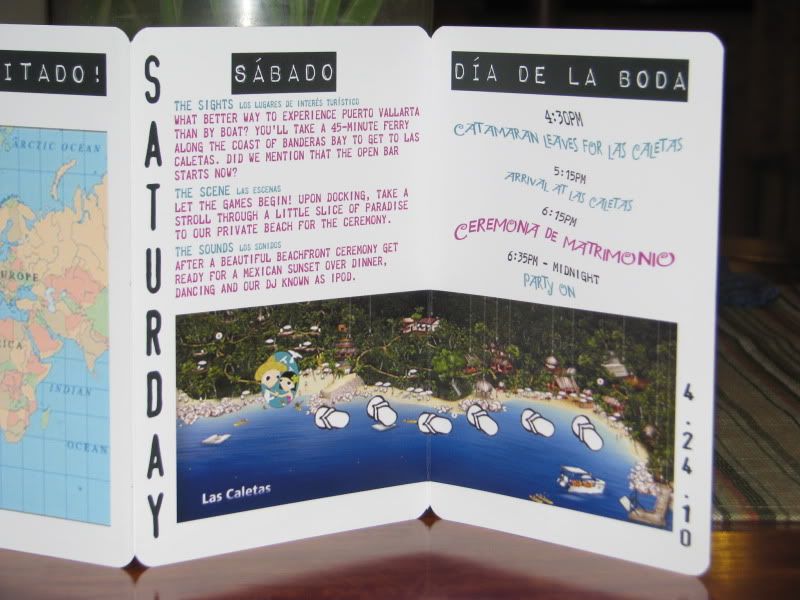 RSVP: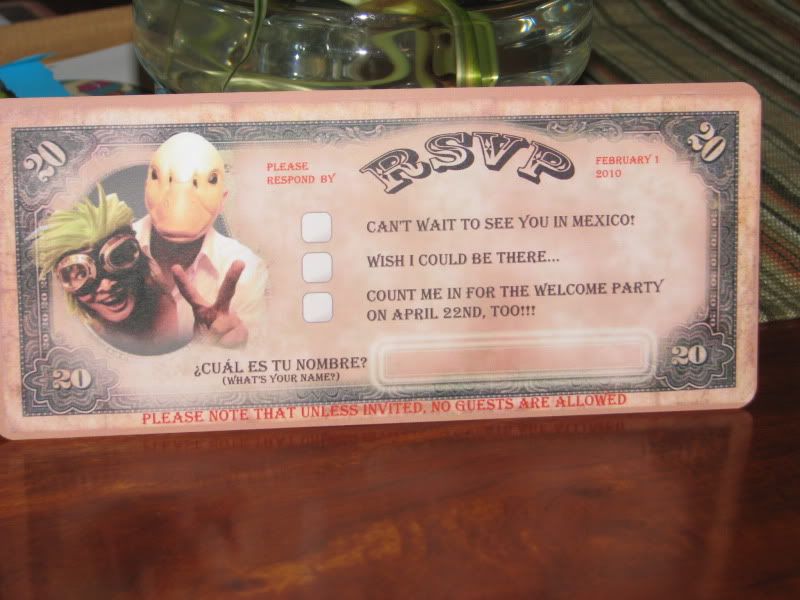 schedule:
envelope & seal: